Company showed new offerings in the category at October High Point Market
HIGH POINT — In just over six months from the time it launched this past spring, Magnussen Home's Thirty One I Twenty One line has expanded even further adding several new bedrooms and entering the dining category with five new sets.
When it launched this past April, the company came out of the gate with nine short bedroom groups featuring key pieces such as multiple beds, dressers, chests, mirrors and nightstands.
At the recently concluded High Point Market, the company showed four new bedrooms retailing from $3,999 to $5,499 for bed, dresser, mirror and nightstand combinations.
While these drew attention at Market for their diverse looks and finishes — not to mention fashion-forward, highly textured custom hardware that complements wood grain patterns — the dining sets were among the biggest conversation starters at Market.
There were a total of five sets including one in two finishes and another freestanding midcentury-modern-inspired group made with figured walnut veneers and featuring rectangular and round tables with bull-nose edges. Smaller scaled in design, a rectangular 80-inch table that seats six comfortably retails at $1,299 with four chairs. The group also has a companion server with similar style influences.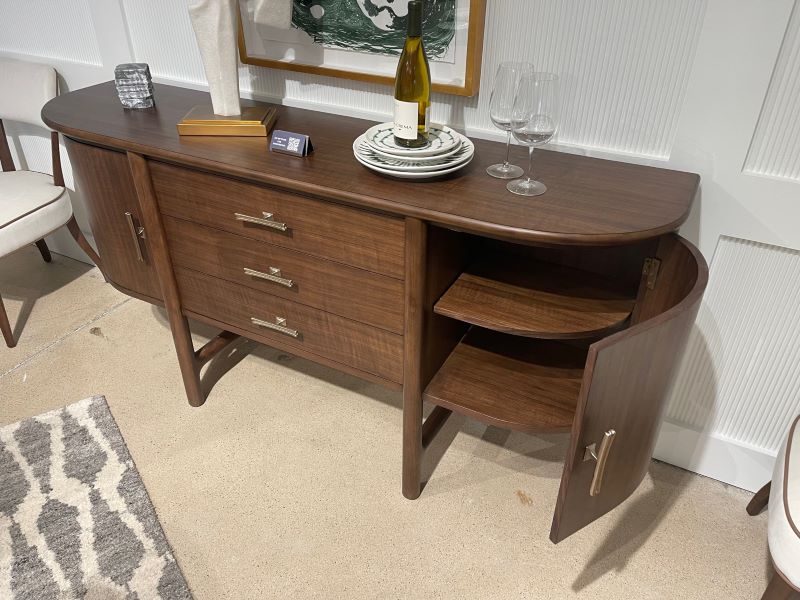 The other sets have been designed alongside existing bedrooms, thus falling in line with some of the upper price points in that category. They also feature larger scale tables, which shifts the pricing closer to the companion bedroom sets.
For example, one of those sets includes a clean-lined, 90-inch rectangular table with a thick top featuring flaky oak veneers that extends to 130 inches. Retailing at $2,999 for a table and four chairs, it was shown at Market in two finishes, a dark brown and an antique white.
A fourth dining set includes another clean-lined refractory leaf rectangular dining table made with birch veneers in a white linen finish and featuring a textured resin double pedestal base. It also retails at $2,999 for a table and four chairs.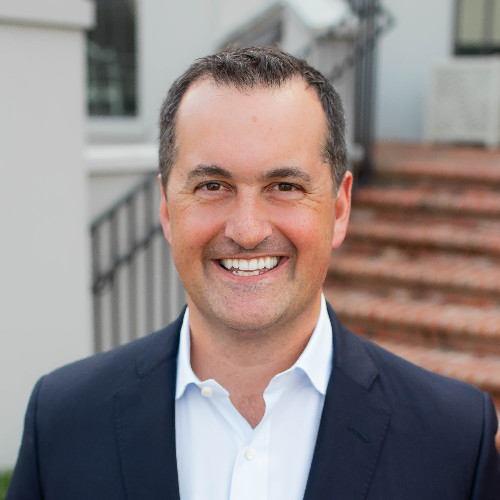 A fifth dining set is made with alder, maple and walnut veneers and features a rectangular table that seats six to eight comfortably and a round 64-inch table that seats four comfortably. The round table has a hand-hammered, shaped iron base, and the rectangular table has a turned honey-dipper base. Table and four-chair sets retail between $2,999 and $3,499.
The company designed the dining sets in response to requests from dealers that already have liked and written orders on the bedrooms. As expected, they did well with many of those same dealers at Market.
"It is pretty easy when you sell the bedroom to sell the dining," said Adam Tilley, president of the Thirty One I Twenty One division.
The new bedrooms and dining sets are expected to ship next spring and hit retail by Memorial Day.
And the nine previous bedrooms launched this past spring? At least 30 days ahead of schedule, they began shipping at the end of September and are expected to hit retail in early November.