What started as a concept to showcase and promote beautiful product has evolved into a popular TV network that now reaches millions
JAMESTOWN, N.C. — In 2013, an idea formed during a round table discussion at High Point University. Jason Harris, co-owner of Furnitureland South, was listening to furniture executives talk about the challenges in the industry.
"There was a lot of talk about price and promotions, but no one was talking about reaching our consumer with inspiration and ideas," Harris told Home News Now.
"I started thinking about the most powerful medium to connect with consumers, and it was pretty simple and obvious to me that television had always been the ultimate medium for engagement through premium, entertaining shows," Harris said. "HGTV was the only TV network in the home category, but frankly it wasn't celebrating beautiful home design and elegant living the way that I experienced it growing up in the high-end home furnishings industry."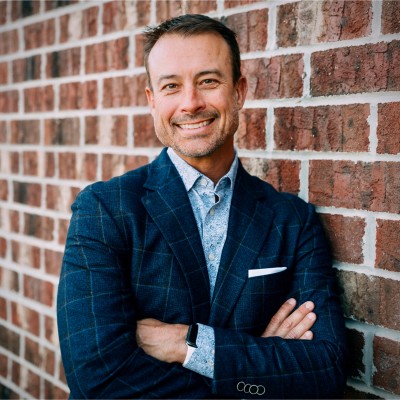 Thus, an idea to start a TV network came to Harris during that meeting. A quick search revealed that "TheDesignNetwork.com" was an available URL and Harris seized the moment the next day and bought the name. Next, came the business plan which took several months.
Today, The Design Network (TDN) has managed to partner with 17 streaming platforms globally and is reaching nearly 2 million unique viewers each month with all original home and design programming featuring both celebrities and industry experts. With at least 14 shows in production across the country, TDN also has offices in Los Angeles, New York City, Dallas and of course High Point, North Carolina.
Looking Back to Look Forward
"Looking back to the beginning of TDN and how far the network has come, it is rewarding but it was truly a grind initially to monetize and get an audience," Harris said, acknowledging that while it would have been predictable to stay on a retail path, he decided to take a risk and diversify the business with the thought of creating new paths. "There were some lonely nights in the beginning, but I never thought about quitting on my dream – I was so committed," Harris explained. "I am still extremely passionate about Furnitureland South, and I'm fortunate to have a business partner in my brother that has enabled me to explore this opportunity while keeping a keen
focus on our retail enterprise."
Harris followed his hunch to break into the world of streaming content with a design focus and producing evergreen content.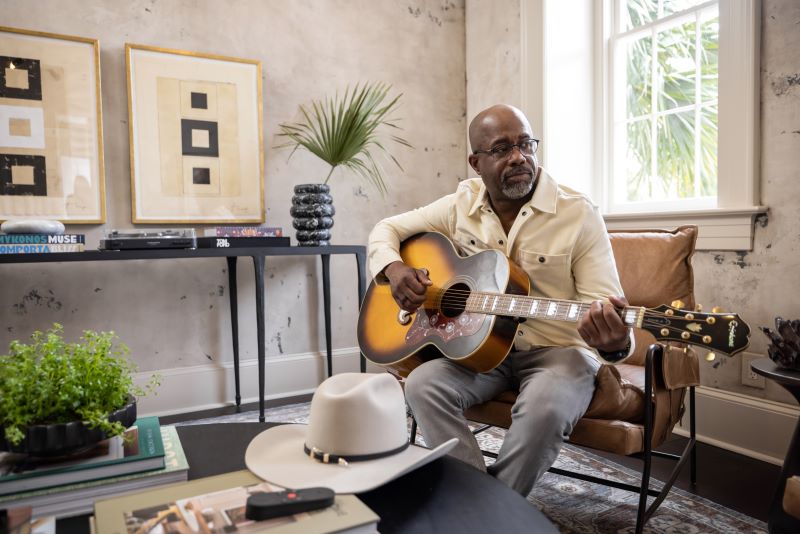 "We ended up being at the right place at the right time, but that took several years as we were skating to where the puck was going," he said.
Not having large production budgets in the beginning did not deter Harris, who found what he calls "production Ninjas" who can do it all from filming to audio to editing. The pandemic was also a real accelerant to the network as people "cut the cable" and explored new
streaming services. Plus, there was a massive new interest in home and design as people spent more time at home, making TDN both timely and relevant to its growing audience.

"The Internet had completely transformed so many industries including publishing and music by 2013, yet it had not had much of an impact on the massive linear TV industry," Harris said. "My kids were all streaming on-demand content on Netflix and YouTube and I felt like linear TV would eventually have to give way to streaming as well."
Getting in the Game
Harris approached 50 top industry CEOs at the Fall High Point Furniture Market in 2012 for sponsorships. For a $5,000 monthly fee, the companies would get pre-roll ads that would run next to new TDN original series as well as exposure on the TDN website and social media.
"Out of the 50 companies I presented to, only five signed up to start," said Harris. "I went out on a limb and really believed in this opportunity, but not everyone saw the vision at first as I thought they would."
With some sponsorship commitments in hand and the talent of Creative Director, Leslie Frye, Harris started developing show ideas and looking for designers. He reached out to longtime designer friend, Anne-Marie Barton, who had done TV shows before in Salt Lake City, and he also found California-based Rebecca Robeson, the number one designer on YouTube with millions of views per month. Both designers loved Harris's idea and helped to create some new content for TDN.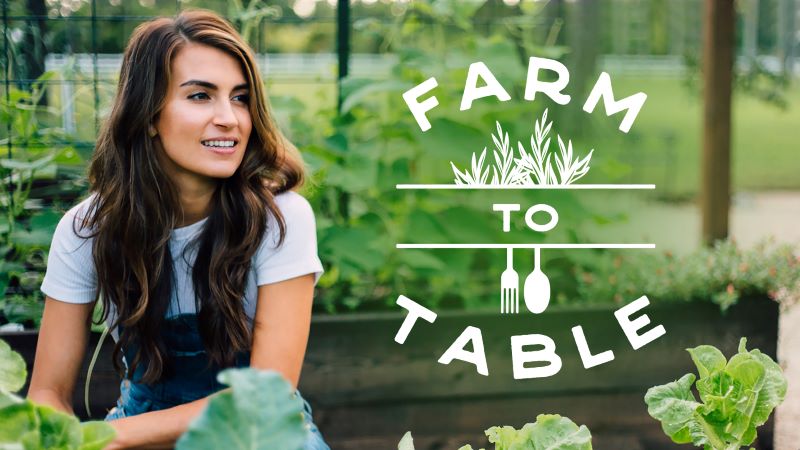 Soon TDN had a website and videos. Sponsors noticed and started signing up. Harris continued pitching TDN and added several more furniture manufacturers and then Harris began to reach outside of his merchant relationships and formed new partnerships with brands including Electrolux and The Home Depot.
"These companies really validated that we were we on to something because we had no merchant relationships with them," Harris said. "It was very rewarding."
Traction had started but viewers were needed.
"Without eyeballs on the content, we weren't delivering a lot of value to our brand partners," Harris added
So he started to develop other features like product integration into the shows and e-commerce and even created designer profiles similar to Houzz where designers could upload their own media to the website and get exposure. Harris also created a furniture purchasing program for designers through TDN which was fulfilled through Furnitureland South, the furniture company founded by his parents, Darrell and Stella Harris.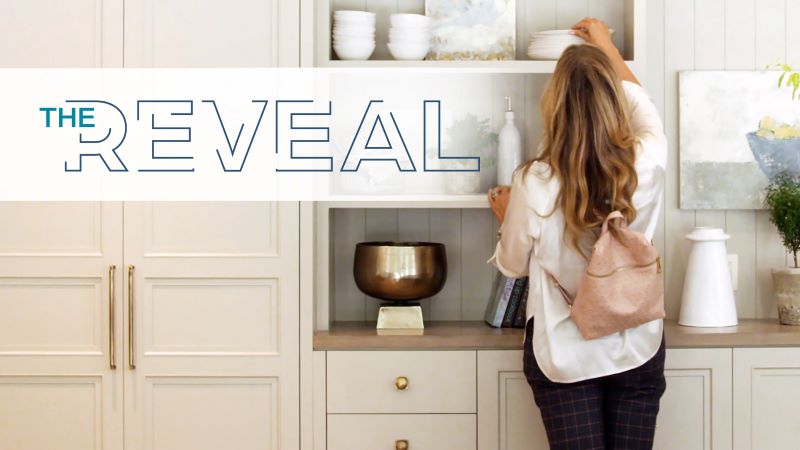 Content is King
TDN kept producing content, and a seismic shift was starting to happen as Harris had first imagined with streaming television. The network had produced dozens of video series and had assembled nearly a hundred hours of original programming.
Harris then began to search for a way to turn his content into a 24/7 channel and align with the burgeoning free ad-supported streaming platforms. While attending his first TV conference, Real Screen West in Santa Monica, California, along with a new key executive Katlyn Wilson, Harris discovered a company that had a lot of the components Harris needed, including the software to program out a 24/7 channel, and relationships with many of the streaming platforms.
The company, WURL, arranged a meeting on that same trip with one of their key partners, Samsung, to discuss their growing TV Plus app. Samsung had a number of sports, news and kids channels but lacked premium new content in the lifestyle space, especially the home category. Within a few months, Samsung extended an offer to add TDN to its lineup along with some great advice on building out the channel.
"The Samsung deal gave us legitimacy, an audience and revenue," said Harris. "We were now on a platform with a significant growing audience with a 24/7 channel which is how people generally like to watch lifestyle programming. Just turn it on and lean back!"
Other platforms noticed and also started reaching out – The Roku Channel, Sling, Xumo, Vizio and others.
Popular shows like Dream Room in a Day (now in its fourth season) seamlessly integrate brands and products into the series. Rucker's Reno launched this year which represented a big moment for TDN with an opportunity to feature A-list musician Darius Rucker and the renovation of his historic home in Charleston. The show opened the door to new national sponsors such as Kohler, CDW and South Carolina Tourism.
Other popular shows include The Reveal, which features designer house tours, Tiny B&B, with famous YouTuber Levi Kelly who explores tiny Air B&B's and Couched with Carson Kressley which was shot live at the High Point Furniture Market in 2021.
No two days at TDN are the same, and day-to-day operations can vary with meetings with distributors, sponsors, and producers. TDN has managed to bootstrap the company and is debt-free with significantly growing revenue.
"We are now able to invest in bigger talent and bigger formats," Harris said. "It's a dream come true to now have a platform that is inspiring millions of people across the globe, exploring and learning about how to live a better life in our most intimate place – home."