The Tamarac, Fla.-based retailer created 5,000 3D product models and more 36,000 customers have already used the tool.
Three or four years ago, augmented reality started to pick up steam in the home furnishings industry as 3D visualization companies began popping up left and right. And while many home furnishings businesses brushed off the technology, City Furniture invested in it.
Now, the company has launched an augmented reality feature on its website to allow users to preview items in their homes. Customers have access to more than 75% of the company's catalog using this AR feature and Tamarac, Fla.-based retailer plans to add any products that make sense for the technology.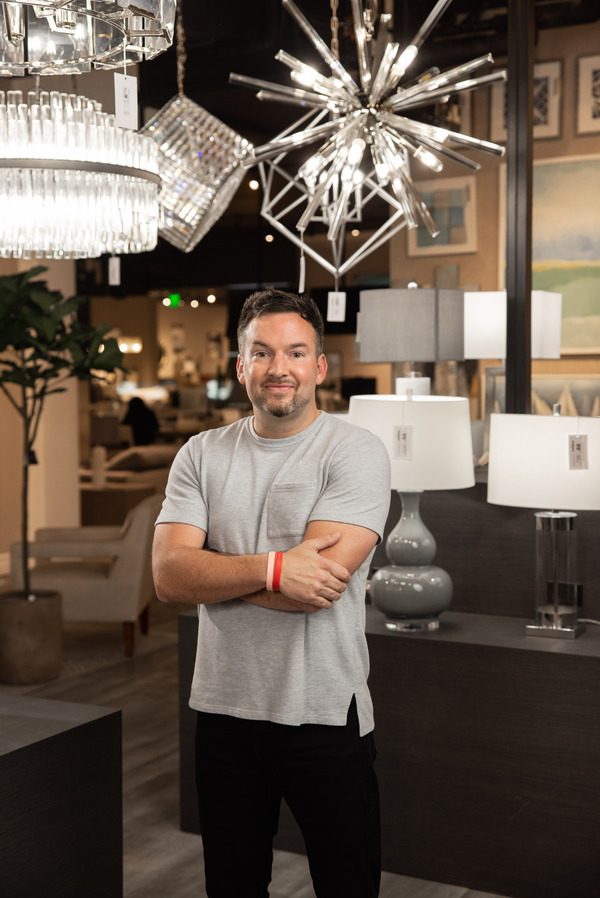 City has been working on this technology for three or four years with 3D visualization company Inspi3D.com—though they kept it a secret until now.
"Inspi had the right technology and capacity, and their leadership was really strong," says Andrew Koenig, president of City Furniture. "We connected really well as partners trying to figure this out, but we kept our partnership private. At the time we began the work to do this, we saw this as a competitive advantage, and we wanted to make sure we were all in."
With all sorts of studies showing the power of augmented reality for retail—including recent findings from tech company Lumus showing that 71% of consumers would shop at a store more often if AR was offered—Koenig says he's glad they started early.
And though 3D models in the home furnishings industry have typically been built by the manufacturer and then supplied to their retailer partners, City took a unique stance by creating their own.
"We believe content on the website is absolutely critical, and you have to control that, so trusting our supplier base to do this right and getting them bought in with our quantity of suppliers wasn't really an option," Koenig explains.
Emmanuel Maurette, EVP of sales for Inspi, adds that "retailers who have been sitting on the sideline waiting for manufacturers to provide 3D assets should take note of how City Furniture has been successful with this technology. City's investment in 3D and AR propelled them to the forefront when so much shopping moved online. They were ready to provide visualization on their website while other retailers were scrambling to catch up."
City worked with Inspi—which had previous experience working with other home furnishings companies—and officially launched the web feature with over 5,000 products modeled in 3D in October of 2020.
However, there were a few challenges along the way. One—which comes when any two companies partner up—was learning to work with each other's teams. There was also an issue of technology advancing over the three to four years that they were working on this.
"As you scale and do larger quantities, they have to train their team and we have to train ours," Koenig explains. "And the tech continues to evolve in this space, so the most advanced tech now might not have been then. There were a lot of bumps along the way, and that's what I like about Inspi. They were just partners. Whether we screwed up or they did, we both have the same goal: to improve the customer experience affordably with good quality and speed to get catalogs online."
While City didn't disclose how much they invested in the technology, they did work back and forth with Inspi at a monthly rate. And if you're interested in bringing AR into your store, independent retailers may have an advantage when it comes to creating 3D models because they would only need to make models of the lines they carry. That means they wouldn't have to pay as much as a manufacturer who would have to make 3D models of an entire collection, and they could reuse models for different SKUs.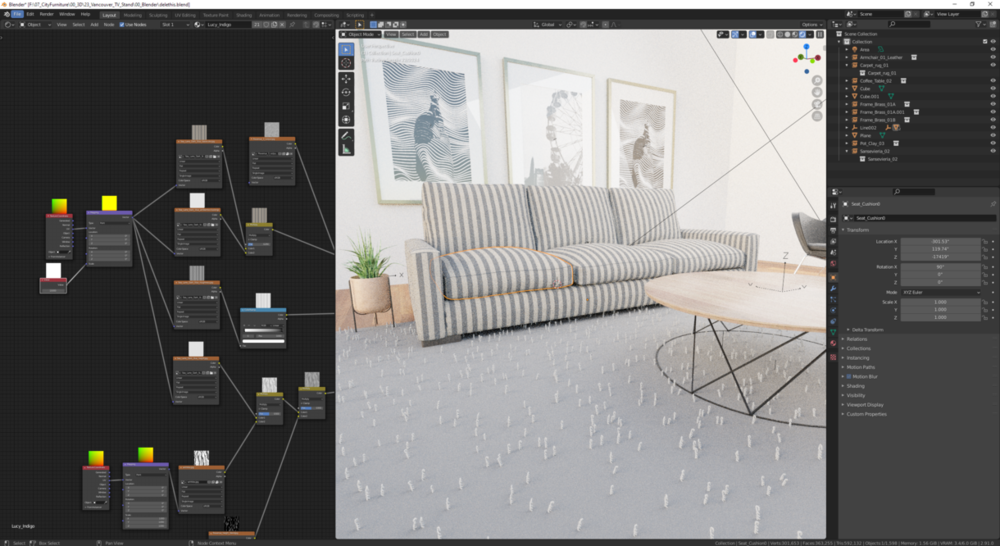 Koenig also has some advice for retailers thinking about getting into the game.
First, he says to hurry up and get moving. There are reports coming out every day about people expecting an AR shopping experience—and there have been for years—which is part of the reason City started on AR.
Koenig also says to find the partner and technology that works for you because there are a lot of providers out there, but you have to find what works best for your business.
For example, one of the reasons City chose Inspi is because their solution provides City with complete ownership of the digital assets—which is not the case with some other providers.
"City is now sitting on an extensive library of 3D models, which will help them to boost ROI by utilizing room planners, lifestyle images renderings, or whatever else comes down the tech pipeline," Maurette adds.
Finally, Koenig says to you have to go all in internally. AR isn't just a one-and-done kind of technology; it takes organization and structures to maintain it. For that reason, he says you have to incorporate it as part of your marketing team and make it part of your business model.
Though this is just the beginning to City Furniture, Koenig is already setting his sights on the future, and there could be some big opportunities ahead.
"As this technology becomes more mainstream, maybe our partnership with Inspi could evolve. Maybe we'll use their services, or maybe they'll use our, but who knows? Either way, we're glad we did what we did and over the future, we'll see where it goes."