Communication in the weeks and months ahead will help provide transparency into supply chain challenges and the flow of product
News that Vietnam could reopen its economy in the coming weeks has stirred some hope among those importers and retailers wanting the country to return to its pre-pandemic reliability in flowing finished furniture.
But sources have noted that any successful reopening could be extremely complicated and depend on a host of factors, including higher vaccination rates and a consistent drop in the number of confirmed cases and deaths.
It also will be dictated by strict government rules that allow not just production workers, but also finishing experts, product engineers, quality control teams and purchasing staff daily access to the factories.
One longtime sourcing expert who is based in Vietnam said that decision making related to national Covid policy is made from higher levels, akin to our federal government.
However, as the governmental structure breaks down into small "almost neighborhood-sized authorities or wards," there is a lot of red tape involved, as "applications, petitions, vaccinations reviews and approvals that are required for re-opening must go through all these layers of government."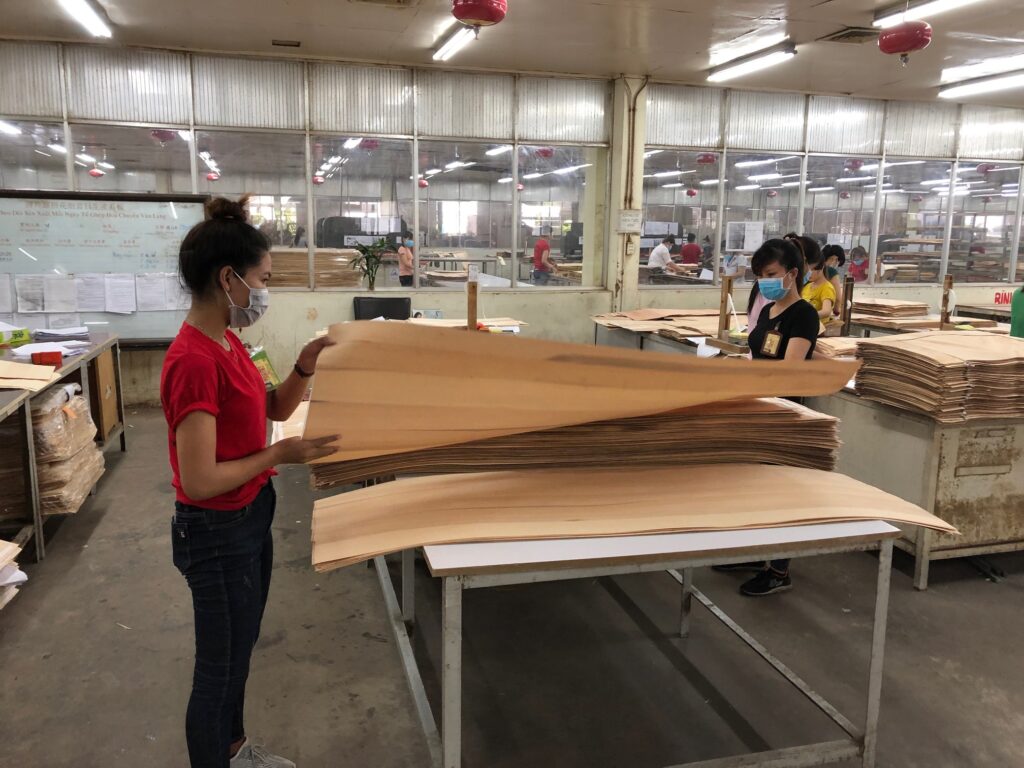 The sourcing expert noted that this structure leaves some room for "various interpretations, contradictions and even misunderstandings in the overall mandated policy details," which could result in "some inconsistencies in the reported (activity) status from factory to factory and geographic area to area."
"Status can change from day to day, and this structure, in my opinion, is the primary contributing factor," this source added.
To be able to provide accurate information to retailers that involve the flowing of goods, importers apparently will have to contact each factory on a regular basis.
Of course, such communication happened before Covid. Yet the rules of the game apparently have changed due to this world-altering pandemic.
"There is no precedent for this type of re-opening, and it is 100% different from other re-openings such as after the Lunar New Year holiday," the source said. "Nothing, no estimate or forecast is 100% reliable as everything is subject to the daily reporting of detected infection levels and death rates as well as governmental policy changes."
Such updates and policy changes also will impact basic protocols at each factory, in each area, including what quality control professionals must do to enter each plant.
Pre-pandemic, sourcing and manufacturing professionals took such freedom of movement for granted. But in recent months, they too have been quarantined to their living quarters for as many as nine weeks, according to one source who experienced this first-hand. Now, they too will be required to live under these new and complicated rules of moving from point a to point b.
"This is time consuming and costly as test processes are lengthy, frequent and ongoing," the sourcing expert noted. "Regardless, we are doing all we can to get our staff in each factory (that is) reopening as quickly as possible."
In addition, the source said, factories depend on a host of different entities – from sub-cons and materials suppliers to transportation companies and meal providers for their canteen to operate normally. Thus, a disruption at any one of those could negatively impact factory operations.
"In my opinion, it will take at least until the end of this month, and for some factories, a couple of weeks into next month (October) to have a good understanding of the level at which they will be able to operate/ship through the end of this year."
Another source whose Vietnam factory ships directly to its U.S. marketing companies and some other customers in the U.S. said that while it has a limited number of people in the factory handling product development, sales and marketing, the factory is not yet operational.
As more workers get vaccinated, the factory is expected to reopen soon. But once the reopening occurs, the source also noted that it could take another three months for operations – from employment levels to the flow of raw materials – to get back to normal.
For some that process could be sooner, for others much later, again depending on their individual situation and location in the Ho Chi Minh City area.
Thus, it appears that communication between manufacturers, wholesalers and retailers will continue to be critical in these coming weeks and months, particularly for those wanting some shred of transparency in their supply chain.