ABC Carpet & Home email raises customer ire, then raises money for charity
New York — One thing furniture retailers have gotten pretty good at over the last six to eight months is the art of the apology. And even when it doesn't go exactly as planned, the end result isn't always half bad.
Take the case of ABC Carpet & Home as reported by Hannah Goldfield last month in The New Yorker. CEO Aaron Rose had signed an "apologetic note" warning a customer that her Cobble Hill sectional ordered during a Black Friday sale last year was being delayed again by another six weeks.
But instead of blind copying the email to just over 200 other customers waiting on the same product, Rose unintentionally straight-cc'd everyone, setting off some angry reply-all responses.
Rose and another ABC representative did not return calls and emails from Home News Now asking for comment. But as The New Yorker piece shows, Rose's gaffe may have actually led to one of the best outcomes imaginable for the retailer while diffusing a tense situation between the company and its customers waiting months on end for goods held up during the industry's ongoing supply chain struggles.
Early reply-all anger soon turned to lightheartedness and humor. Zoe Weiner, the ABC customer the magazine followed the closest, used the thread to "throw it out there that I'm a 29-year-old single woman in NYC looking for a Jewish man," and the fun and camaraderie just grew from there, according to the report. Weiner told The New Yorker she had two dates lined up and offers for a wedding planner and a place to stay in Morocco on the honeymoon, all from the email thread. Another ABC customer on the list, an interior designer who had ordered a sofa for clients, said in the thread she was feeling guilty about telling them to throw away their old piece, and "I now wear the Vance Blossom fabric as my scarlet letter," according to the report.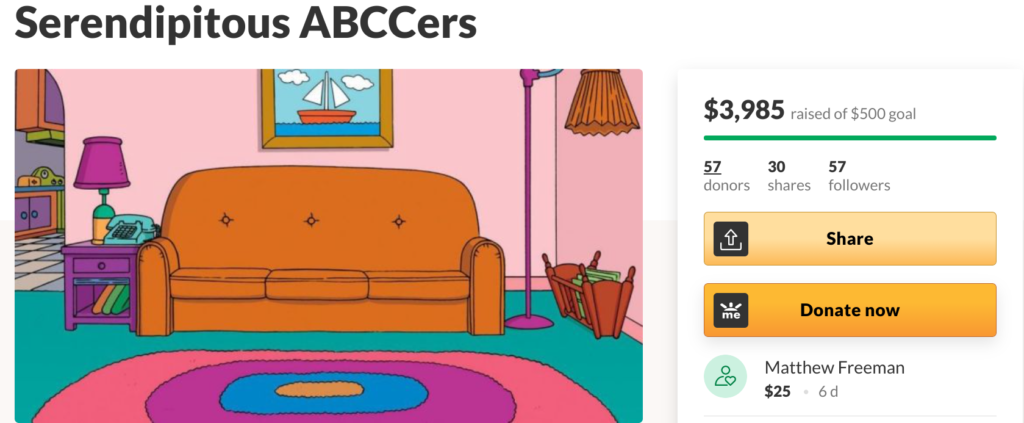 Customers were clearly having fun with this and forgetting their troubles to some degree. What's more, the group started a GoFundMe page, "Serendipitous ABCCers," to raise money for new home furnishings for a New York City family adversely impacted by Covid. The goal was $500. As of late this week, the group had raised nearly $4,000 from 57 donors (including New York's ABC Carpet with a $1,500 donation), and its objective was expanded to fund organizations that help the homeless.
ABC's Rose took responsibility for the product delays, according to the article, "explaining that supply chains worldwide have been disrupted by Covid, and that disastrous weather in Texas and Louisiana, where chemicals used to make furniture foam are manufactured, has affected production," it said. (Read the full piece here.)
This is not the first and likely won't be the last example of a retailer's apology taking on a life of its own. Separately, at least one other furniture retailer has received praise for its creative approach to customers who had been waiting longer than usual for their purchases. Back in October, Jackson, Miss.-based Miskelly Furniture apologized with gift boxes of Mississippi-made goodies and other items for customers to enjoy while they wait — cheese straws, candles, bath bombs — with a letter from the CEO and a hand-written thank you from the customer's sales associate. Read about it and the customer response here.
{Editor's note: If you have a successful (or unsuccessful) apology or other communication you'd like to share, we'd love to hear from you. Contact Clint@HomeNewsNow.com }