Business has been booming for the Top 100 company, but CEO Jeff Seaman doesn't expect the party to last much longer
SEFFNER, Fla — If anyone is questioning the power of the stimulus money on retail furniture sales, remember this word from Rooms To Go CEO Jeff Seaman: 
"Nutty." As in nutty good business.
Last year after the lockdown, business came back "incredibly strong," Seaman told Home News Now. It normalized again in the fall, still good, but closer to normal, and continued along those lines until the first smaller stimulus payments went out in January.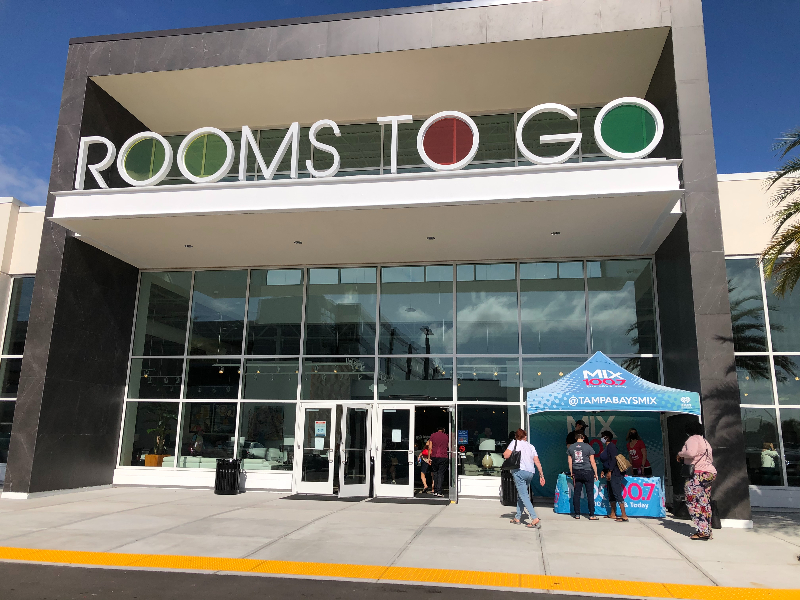 "We felt it immediately," Seaman said, adding business "picked up another notch." Then came February and some issues with the weather (RTG has stores in hard-hit Texas and Louisiana, for instance) that slowed things down.
And then the big stimulus hit in March, the one with the $1,400 checks that went to most household family members, not just the parents. And what happened to the furniture business?
"It just got nutty," he said. For that first week after the payments went out, sales for Rooms To Go were through the roof, up about 100% over an adjusted but typical March week for the retailer in 2019.
That's the good news. The bad news is sales would be up even more to date if RTG (and just about every other retailer in the industry) could just get their hands on enough furniture. "We've had to moderate how much we advertise (certain goods) just because of the supply," he said.
Asked about RTG's in-stock position, Seaman said the 151-store company is in better position today than its competitors but it's nowhere near its goal (the midpriced retailer typically aims to be in stock on better than 90% of its assortment). And he hasn't seen much of an improvement in the constant supply chain woes from, say, six months ago, "because whatever we're getting, we're selling."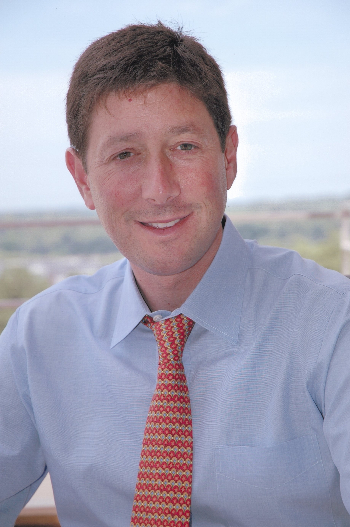 "But customers are patient," he said. "They realize if you come in now and you have to wait a little longer than normal, you're still getting in line. That's better than coming in a month from now and waiting another month."
That seems to be the consumer attitude toward not just furniture but a lot of products these days. They've learned to wait, even on an industry that loves to promote same-day and next-day delivery.
Asked if RTG is seeing many cancellations as that patience wears thin, Seaman said not really. Of course, the company is flexible and if a customer can find it somewhere else and can get it quicker, they're free to cancel, but he isn't seeing it.
"We see the opposite," he said. "We have more customers coming in canceling some other thing they bought because Rooms To Go's date was better."
The other piece in all of this that could be looked at as bad news — besides the supply chain struggles limiting the industry's upside — is that the boom in business isn't likely to last much longer. Seaman believes business will return to normal, and by normal he means "solid, but not great," by the summer. It might look worse than normal because RTG and many others will be up against crazy comps in the second half of 2020. But compared to a normal second half, adjusted for new stores and other changes, it's going to look and feel more like normal, he predicted, and the supply chain will finally catch up.
"I think we've pulled forward a lot of demand in the last year," he said. "People were stuck at home or just focused on their home. One, they had a lot of extra money from all the stimulus, and two, they were not going out, not traveling, so they were focused inward — on furniture and other product for the home.
"That's probably going to change once people can really get out, and I think they're excited to get away from their house. I think there will be a period of time when it goes the other way. People will finally start being comfortable traveling, and they will — whether just for the weekend or longer trips — and that will affect us. (For another opinion on the role of stimulus and the longer-term demand, read what Tempur Sealy International's Steve Rusing had to say during a recent Furniture Marketing Group event. )
Seaman declined to disclose sales figures for 2020, but did note business was up double-digit percentages from 2019 despite the period of mandated store closings. The company did an estimated $2.56 billion in 2019 at 151 stores, according to Furniture Today's latest Top 100 report.
Neither the boom times nor the prospect of normalization of sales trends expected in the second half of this year has impacted RTG's expansion plans, though. Several new stores are in the works for openings later this year, and they'll fall under a fairly new format —roughly 50,000 square-foot showrooms featuring all three of the retailer's retail banners, Rooms To Go, Rooms To Go Kids & Teens and the newest Rooms To Go Patio.

Roughly 10 or so of the new concept stores have opened since the retailer began developing the strategy following its 2018 acquisition of Carls Patio. The latest opened in the Tampa market on Dale Mabry Highway and "is doing well," Seaman said.
"We have more coming — Orlando, Charlotte, Atlanta, Jacksonville, Houston, and we're working on South Carolia now." The larger stores take a little more time to develop, he said, but "I think we'll get five open by the end of the year."