HIGH POINT — Long-time Decca Home and Bolier & Co. executive Denis Crnojevic was recently promoted to president, a role that places him at the helm of the company's residential and hospitality business in the U.S. market.
It's a role he said has been vacant for some time with him filling the position without the title in his primary job as vice president of sales and marketing. Having been in the job several months — he actually got the promotion in November — he took time to speak with Home News Now about the company and where he believes it is competitively positioned in the marketplace.
A subsidiary of Chinese wood furniture and upholstery manufacturer Decca Ltd., which turns 50 this year, the company is also undertaking an initial public offering that will take the company public.
Here Crnojevic (pronounced Sir noy a vich) also discusses that initiative and a timeline for the IPO moving forward.
Below is a synopsis of that recent conversation:
Home News Now: Can you describe Decca Home for us? Is it in fact a marketing arm of the manufacturer?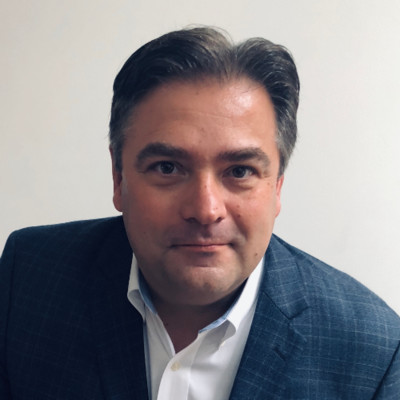 Crnojevic: To a degree, yes, you can say that is the case. But we also sell to Europe and other parts of the world featuring products from designers that are world-renowned like Michael Kilpatrick, Michael Vanderbyl and Lauren Rottet. … All of our product is designer-driven. This is Decca's 50th year in existence, and what I have learned just with traveling over the last five years representing Decca, there is just a tremendous respect for the quality of the product and the way they follow through and follow up. It's just world-renowned service that most of the customers that have been with us since day one are accustomed to and we have never steered away from that.
The parent company appears to have many layers and dimensions.
Crnojevic: Yes, it is more than residential. It is hospitality and contract, it is millwork and it is retail. It is mind boggling how many different things they do. And in each segment they continue that tradition of craftsmanship and attention to detail. It is just world-renowned quality.
The company doesn't appear to have really told its story much in recent years. Why is that?
Crnojevic: We don't do a lot of marketing and are not that kind of company, but it is shifting. Those in the know, know who we are. During Covid, we really hadn't come out with a lot of new product, but part of that is that we don't have to. We have more than 1,200 SKUs in the line that are kind of timeless and classic and it is incredible — it just keeps selling. But, that said, we did introduce The Southern collection about a year ago … and we are introducing more new product that is in the works.
Can you describe some of the key differences between Decca and Bolier?
Crnojevic: Bolier and Decca are synonymous. They are the same entity, but Bolier is a lot more designer-driven and Decca Home would be Decca proper product without the designer royalty, if you will. However, Decca Home, Decca Hospitality and Decca Contract are three very distinct brands and they executive them all very differently.
Where are the products for Decca Home and Bolier manufactured?
Crnojevic: The factories are in Dongguan, China, and we also have factories in Thailand.
Where do you fall in terms of price points?
Crnojevic: We are in the upper middle, but it is a luxury look
Can you tell us the status of the IPO?
Crnojevic: It is happening. The problem is that China is still very strict on travel, so for the management team to come over and finalize it and ring the bell and all that, it is going to take a month or two out of their schedules because once they come back, there is the whole issue of quarantining. So I would say it will be in the next six months.
What are your plans for this market?
Crnojevic: We recently sold our showroom and warehouse at 2009 Fulton Place and that is where the showroom has been the last three years. … This market we will be showing offsite at our current warehouse and showroom at 322-C Edwardia Drive in Greensboro. It is a year-round showroom. Are we going to come back to downtown High Point? Yes, of course, when we launch our new introductions. This October or by April of next year we are going to be full force back in the game.
Any final thoughts on the next evolution of your growth?
Crnojevic: I think it is about having a synergy with our partners and figuring out what SKUs matter to them. They are in the trenches figuring out ultimately what consumers are wanting as opposed to us just making product and telling customers this is what you should like. It is about getting more involved with our retail partners and figuring out what looks and styles are working and taking that feedback to incorporate into the product.