JAMAY, Jalisco —Case goods manufacturer Meximeubles has invested in new equipment it says will help it better control its supply chain on lumber, which it expects will ultimately translate into better pricing on finished goods for its customers.
The company, which produces bedroom, dining room and occasional furniture, recently acquired about $250,000 in new equipment to handle the cutting of timber and lumber and the drying of wood nearby its manufacturing facilities.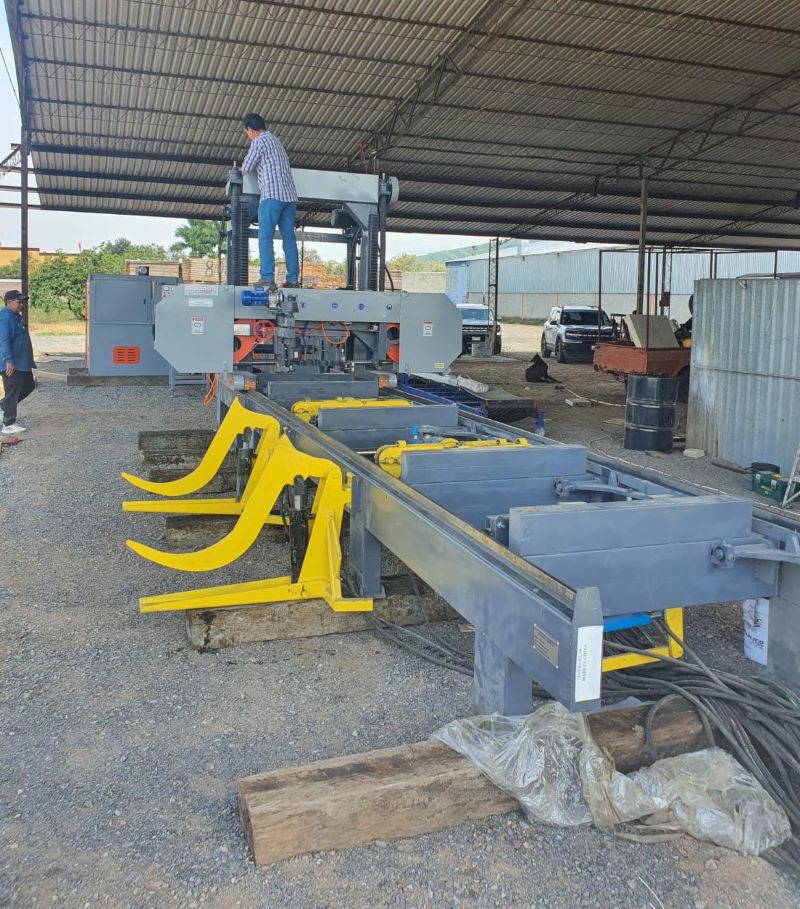 Previously, the company was having this work done by outside resources, meaning it had to pay for these services and also rely on them to deliver the processed wood in a timely manner. In addition to relying on those sources for quality and specifications, it also was more susceptible to market prices passed along by those suppliers.
"Now we can do it ourselves and save money and have the lumber when we need it," said company consultant Sergio Zorio, noting that the wood processing equipment will cut logs and boards to the desired dimensions, including length and thickness. "Buying lumber is like buying gold. You never know what the price will be at market."
The company will begin using the new equipment sometime later this year, perhaps in November or December, meaning that the finished wood materials will show up in furniture shipped to its customers sometime later in the year or early 2023.
"The main thing they want to do is to control the lumber, both the quality and the supply of it," Zorio said, adding that doing so will allow the company to eventually pass some of the savings along to its customers. "Any cost savings will be seen in the product."
The company primarily uses a mix of South American pine and Mexican pine. However, it may soon look for other logs and lumber resources in the U.S. to broaden the mix of materials used in its finished goods.
During the High Point Market, the company is showing samples of new and inline goods from its line in space 1-557 of Plaza Suites.
For more information on the company see Home News Now's recent coverage from its visit to the factory in late June.