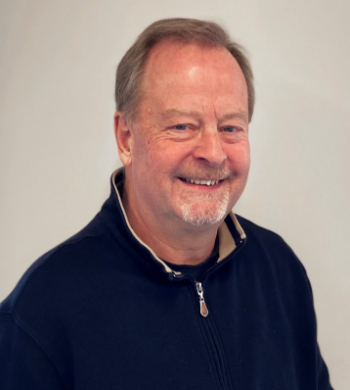 CALGARY, Alberta — Minhas Furniture House, parent company of Flair Enterprises, has hired Mack Peters as vice president of sales and marketing for the United States, a new position for the upholstery and cased goods resource as it looks to grow its U.S. presence.
He reports to CEO Bill Minhas.
A graduate of the University of Alabama and a veteran of the furniture industry with experience on both the retail and supply side, Peters' experience includes leadership roles with Klaussner Home Furnishings, Steve Silver and Global USA. Most recently he was interim CEO for the former Loves Furniture and Mattresses of Warren, Michigan. His experience includes positions leading sales and product development teams, as well as CEO and owner of a successful 20-store retail chain that he sold to Klaussner.
"Our manufacturing/warehouse in Calgary along with our two manufacturing/warehouse plants in North Carolina and one cut-and-sew facility in China are prepared for significant sales growth," Bill Minhas said in a release.
"We are confident that Mack's extensive relationships with Top 100 retailers as well as key sales team members, will significantly boost the company's footprint in the U.S."
Peters said, "it's great to be part of such a well-run and professional company," and quipped, "I know that I would much rather be part of Minhas Furniture/Flair Enterprises than compete against them, which I have had to do in the past.
"Their quality is exceptional; their styling and price points are right on target during these changing times."
Bill Minhas said the company is prepared for significant growth in the United States "while maintaining (the company's) well-known quality and customer service standards."
Founded in 1997, Minhas Furniture House and Flair Enterprises is a family-owned operation that specializes in recliners, fabric sofas, chairs, bedroom and dining room furniture.