The chain, born out of Art Van showrooms near the start of the pandemic, will trim its store count and pause expansion plans
WARREN, Mich. — Loves Furniture & Mattresses has named industry veteran Mack Peters CEO and will scale back its store count after growing too fast in the midst of a pandemic and supply chain shortages.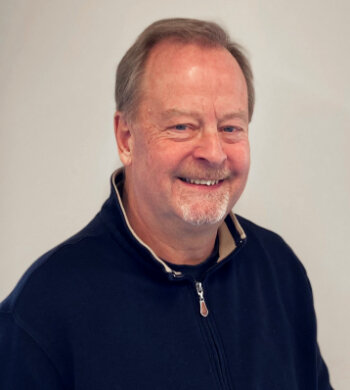 Peters, who spent nearly two decades in furniture retail, replaces Matt Damiani, who resigned Friday to "pursue other interests," the company said. His departure follows the recent departures of Gus Glyptis, chief financial officer, and Keith Gauthier, vice president of supply chain analytics.
Peters said Loves will transition out of seven stores — turning over five in Pennsylvania to an existing retailer and two Michigan stores in cities west of Detroit to another retail brand.
Loves' owner "started up the business in 90 days or less and we just got a little over our skis," Peters told Home News Now.
"We had too many markets open too fast. Then the pandemic comes around and all of sudden no one is shipping furniture. We can't get goods to even fill up the stores, much less to supply customers' needs. So what we're doing is shrinking our footprint down."
Peters declined to name the retailers who will be taking the Loves stores, but HNN learned the buyer for the five Pennsylvania locations is Levin Furniture, now owned by Chairman Robert Levin, and Co-CEOs Matt and John Schultz. The Schultz family, also operate John V. Schultz Furniture of Erie, Pa. Robert Levin confirmed the plan Monday and said more information will follow in a day or two.
Levin reacquired the Levin Furniture brand out of Art Van Furniture's bankruptcy this May, an announcement that came shortly after private equity firm U.S. Assets acquired 27 Art Van and related stores as a starting point for the Loves brand.
In the few short months since the launch was announced, Loves has grown to 32 locations, which includes the recent addition of Art Van's former Warren, Mich., flagship in greater Detroit. It also took the former Top 100 company's massive Warren distribution center, through which the retailer was expecting some $150 million in goods to flow over the next 12 months, according to one local report.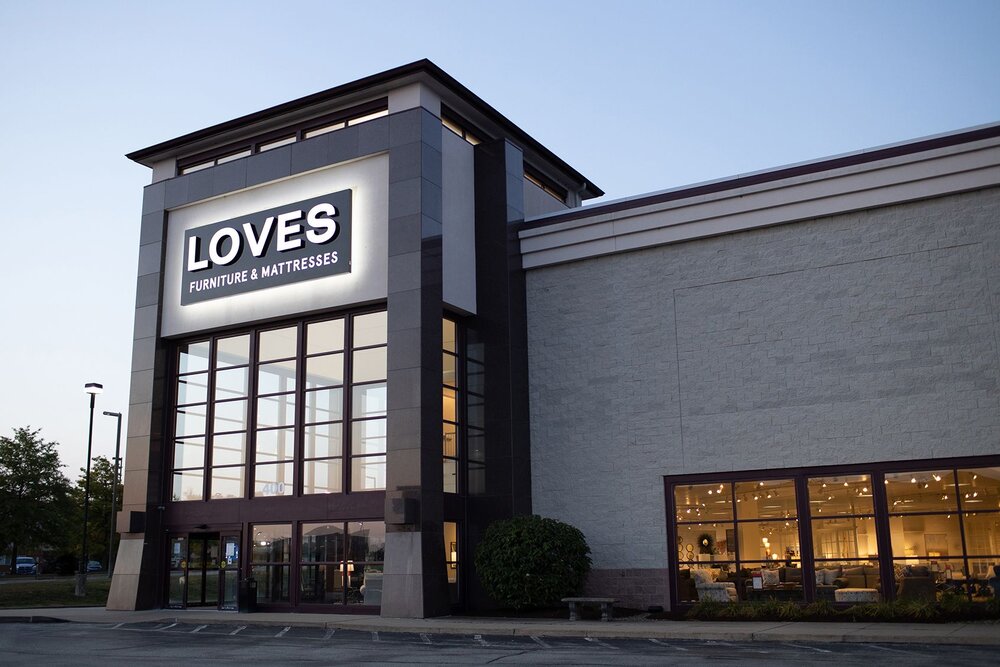 Back in May, Damiani projected Loves would do $200 million to $300 million in annualized year-one sales at the first 27 stores alone and planned to ramp up from there with additional acquisitions. In September, following Premarket in High Point, Damiani suggested Loves wasn't facing inventory woes to the same degree as others in the industry. While he acknowledged the industry-wide supply chain problems, he also said the retailer was in a unique position because it had been preparing to open just as the pandemic was forcing shutdowns. So while other retailers were canceling orders, Loves was placing them.
But placing orders and receiving products are not the same thing. Peters said Loves has faced the same problems flowing goods as everyone else. And according to a report by the Detroit Free Press, Loves also has been struggling to pay some vendors. (Peters told HNN his understanding was the Free Press was referring to a local sign company Loves has not paid in full for several reasons, including late deliveries and sign malfunctions.)
Now, Loves is scaling back to 25 locations and will put a pause on expansion at least until it gets its arms around filling its remaining stores and distribution center with merchandise and servicing its Michigan-area customers, Peters indicated. It's still evaluating what the final store count will be, he said.
In Pennsylvania, Loves is turning over three greater Pittsburgh market stores and one store each in State College and Altoona. The latter two are in the Johnstown, Pa., advertising market.
In Michigan, "There was significant outside interest in the Westland and Ann Arbor stores, so we made the decision to exit those locations," Peters said. "This is aligned with the strategy to focus on a smaller footprint and deliver an incredible experience."
While Peters wouldn't name the retailers taking over the showrooms, he did say both intended to hire most, if not all, of the Loves employees.
Narrowing Loves' footprint down to Michigan also enables the retailer to take better advantage of opportunities in its best markets while better positioning it to meet the ongoing supply and related challenges most furniture stores are facing during the COVID-19 pandemic, Peters said.
"We're trying to slow down the aggressive growth plan and concentrate on our core values, our core stores and move forward," he said. "We have no plans to expand anymore right now."
Peters has more than 35 years of experience in leadership roles in the furniture industry. He got his start at the former Marks Fitzgerald Furniture of Birmingham, Ala., before leaving in 1989 to launch living room specialty retailer Sofa Connection in Nashville, Tenn. Peters took that business from the two stores he started with to 20 by the time he sold out to Klaussner Home Furnishings in 2002.
Klaussner acquired Groveport, Ohio-based Sofa Express at the same time and merged the brands, a business Peters helped run for several years until Klaussner eventually exited the retail business. He then became vice president over Klaussner's import division and domestic motion and domestic leather divisions until 2011 when he joined Global Furniture USA as director of sales and merchandising.
Peters left Global in 2018 when he was recruited by Chinese OEM supplier Zoy Furniture, where he worked briefly. Most recently, Peters was working certain key accounts for upholstery producers Nice Link Home Furnishings and LeatherWorks.
Asked about the supply picture at Loves today, Peters said, "The biggest challenge every retailer in the country is having is just the ability to get goods.
"We have some key suppliers that are basically out until June … so it's a matter of getting slotted in … to get goods quicker." He added all of his industry contacts he's talked to so far have "been very excited there's been a change made (at Loves) and they're excited to move forward with us."
Peters said it took Loves longer than expected to move into the Warren distribution center, and operating in multiple warehouses until recently compounded logistics problems. But since the recent move, and now with the decision to pull the store base into Michigan, "we know we can continue to deliver and execute our current customer orders better, so it's just helped up us on every level."
While Loves is pausing growth for now, "Our plans are to … follow through with the vision they started with," Peters said.
"I think it's a great plan. I think it's a great line: Love where you live at Loves Furniture. We want to continue to grow the brand.
"We embarked on an almost impossible journey — trying to open a lot of stores in a short period of time when the whole world is facing a pandemic. So we're going to go back and focus on our footprint in the Michigan market. We all know there was a big hole left in this market when Art Van left, so today (it's) underserved.
"We're looking for bright days ahead to build a bigger, better and stronger company."