Lower container rates, materials costs help companies make adjustments as they look to boost business in the second half
HIGH POINT — Furniture manufacturers and suppliers are implementing strategies to drive business in the second half in hopes of reversing the impact that a slowdown in orders has had on their business so far this year.
That includes offering discounts on products to move those goods out of their warehouses and create room for new product being introduced in October. Others are reducing or eliminating shipping surcharges to retailers now that some of those costs have come down.
In either case, the suppliers are looking to pass along cost savings, thus easing some of the inflation that has affected the industry for the past 18 months or more.
Letters obtained by Home News Now illustrate some of this dynamic.
Upholstery manufacturer Hughes Furniture issued a price list to dealers with new pricing that took effect Aug. 8.
The letter said that following price hikes over the past two years, a number of items are being reduced. However, it was not immediately clear how many items were being reduced as the company did not return a phone call seeking comment.
Full-line furniture resource Enza Home also recently announced a 25% summer bedding sale and also noted it would not have a surcharge moving forward.
Recliner manufacturer HomeStretch sent a letter to dealers on Aug. 8 detailing some areas where it is seeing costs come down, including a $3,000 decrease in peak container costs. This alone will lower cut-and-sew shipping costs by $2.30 per unit starting this month and heading into September.
The company also is seeing lower costs in plywood and polyfoam, which it expects will also help lower costs on finished goods over time.
"Because we have invested heavily in raw material and finished goods inventory over the past six months, it is taking some time for these initial cost reductions to start having an impact on our manufacturing costs," company President Skipper Holliman told dealers. "Throughout this inflationary time period we have all worked through together, we have passed along only the increases necessary to offset a portion of the additional costs we have incurred. As we have stated many times before, as soon as we see these initial cost reductions begin to lower our manufacturing costs, we will begin passing along those decreases to you through reductions in our tariff surcharge."
"During a time when business has become much more challenging, we know that we need to provide you with the best pricing possible on HomeStretch products to make us as competive as we can be on your retail floor," he added.
Other resources also told Home News Now that they too are lowering prices to help stimulate business in the weeks and months ahead.
Wood furniture importer Coast To Coast has reduced its prices as much as 40% on half the line. Discounts are available on all categories from dining and occasional to desks, bookcases and home entertainment units to name several key categories.
"We have probably gotten a year and a half of inventory in the last six months," said Andy Stein, CEO. "It just flooded the warehouse at a much higher cost. And demand in the past two months has gotten soft, so it is challenging… Just to try to move the needle, you have to discount it tremendously to get it out the door."
And while the deals are attractive on an already competitively-priced line, Stein said the strategy is "not working to the degree you would expect. If they don't want it, they don't want it."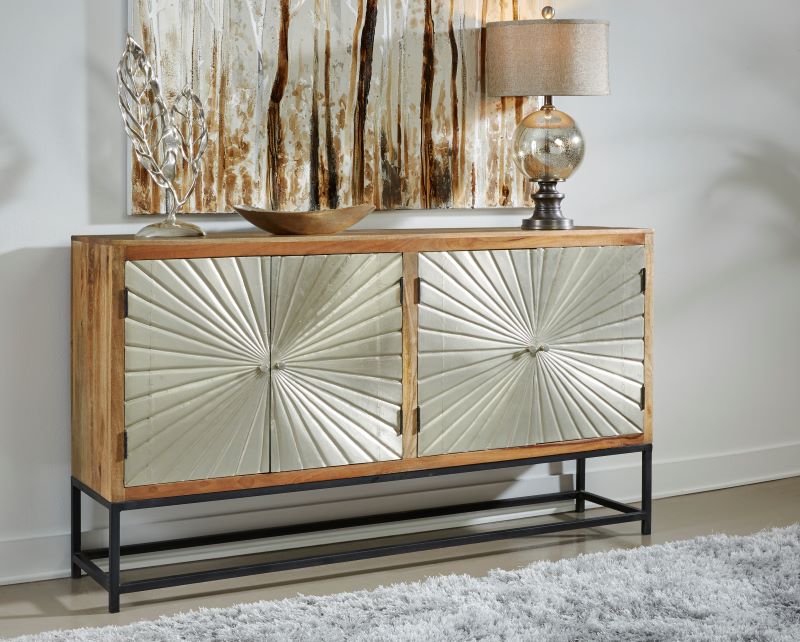 Lackluster attendance at the summer Las Vegas Market didn't help either as the company only had 200 accounts walk through compared to a more typical 1,000 at a summer market. Although the company wrote some orders, some reps representing certain territories weren't there, nor were their customers.
"They weren't privy to the special so they had to take it out on the road with them," Stein said.
The good news is that while business has been down 30% over the past two months, the year got off to a strong start, up 40% for the earlier months of the year.
"We are still ahead because the first five months were very good," he said, noting that the slowdown has occurred in conjunction with rising interest rates.
"There is a definite correlation," Stein said.
Mike Wurster, president of full-line furniture resource Elements International, said that while business is down slightly year to date, it is still way up compared to 2019 and 2020.
"Truthfully, we feel like we are in a good spot," he said, adding that while inventory is "a little bit heavy everywhere, it feels like things are going OK… Certainly last year was a huge year for us, so we are not disappointed where we are. We are not down very much truthfully."
Still, he said, the company is always looking for ways to reduce long-standing inventory. For Elements and others, that strategy apparently makes more sense than ever given the inflationary nature of the business in the past couple of years.
"We are obviously working with our freight companies and our factory partners overall to get costs down, so we can get our customers back into better promotional price points," Wurster said. "That is kind of an ongoing thing for us."
"It also makes sense to spend our inventory dollars on things that are going to turn the fastest and have the broadest target audience, so that is what we are doing," he added.
Others also are taking action to reduce costs where they can. For example, case goods importer Legacy Classic Modern recently lowered its freight surcharge from $6 per cube to $5 per cube, company President Neill Robinson told Home News Now.
"As we see freight stabilize, we are moving down our freight rate," he said of the ocean freight portion dealers pay to buy product out of Legacy's Lenoir, North Carolina, warehouse.
He added that the company has not done any other discounting or promotions as the majority of the goods in inventory are best sellers that move quickly.
"We are confident we can sell those at an increased rate of sale," he said, noting that inventory levels remain strong for those wanting to buy. And while demand may have slowed in general, "we are seeing increased demand on these groups. Our order rate is still ahead of prior year and shipments are ahead of prior year."
Case goods importer Modus Furniture recently expanded its mixed truckload program to more dealers, allowing them more aggressive pricing on those shipments.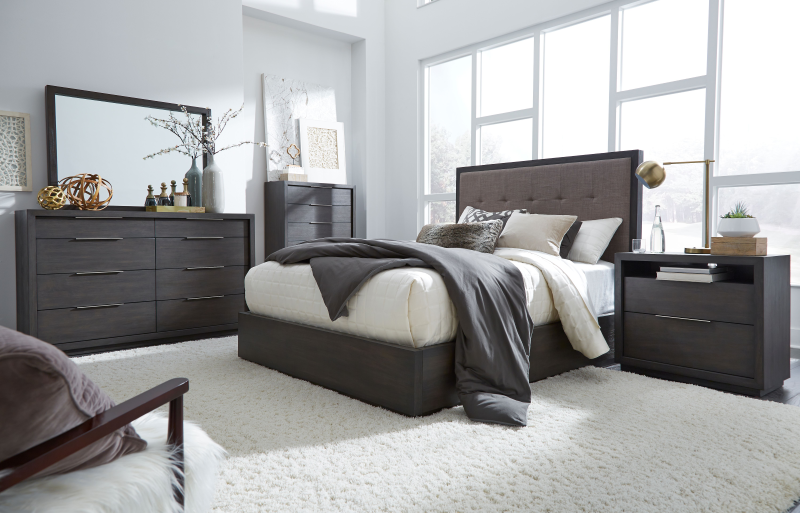 The program received positive response at the recently concluded Las Vegas Market, where the company placed orders with existing and new customers wanting to take advantage of the truckload pricing.
"We had a really good Las Vegas Market based on the truckload specials," John Lannertone, vice president, sales told Home News Now. "That was what brought us to the table… We became like one of those bonded warehouses in Vietnam, but with this, you can get your orders in a few days."
The program also will help the company lower some of its inventory, Lannertone noted, adding that it also will likely fuel business in the second half.
"We have too much inventory and we had to whittle it down," he said, noting that recent availability of product from Asia that has been hitting the U.S. in recent weeks and months prompted the expanded truckload program. "It is amazing how well it has been received."
Some others also are not necessarily taking immediate steps to lower pricing on their inline goods. That includes full-line furniture and decor resource Sunpan, which said it still has a strong backlog with a lot of orders to fill.
"It is our priority to fill those orders that customers are patiently waiting for," said Carl Lovett, national sales director, noting that the pressure to discount has not affected mid to upper end resources like Sunpan as much as it has lower priced resources, many of which have seen their finished goods pricing rise more dramatically due to container pricing.
He added that if Sunpan discounts anything those items likely will be discontinued.
"Of course we are not in a situation where everything is selling. In the coming months, we will find some things that are not moving," he said, noting that consumers today have more choices of product to pick from compared to a time not so long ago when shelves were bare and certain items were simply not available for months on end.
Case goods manufacturer Horizon Home, which sources its line in Mexico, also is not feeling pressure to lower prices.
"Most of the guys giving those deals are those importing from Asia," said Felipe Orozco, vice president, sales. "We are not in the same situation. Since lead times are shorter, we don't have a big influx of inventory like what is coming in from Asia. We do feel the slowdown obviously, but at least we are not sitting on three times more (product) than we need."
He noted, however, that the company's newest warehouse in Laredo, Texas is helping fill orders where they are needed, while also opening up more business in the eastern half of the U.S. This also will likely help fuel business in the second half.
While business is up for the first half, Orozco said he believes the things will be more uncertain in the second half.
"It couldn't have come at a better time," he said of the new warehouse. "We had stock in that warehouse just as things started slowing down. It helped us boost less than truckload sales in that side of the country."
Still, other domestic resources including the aforementioned Hughes and are taking steps to lower prices where they can, or at least create some additional value in the line.
Lane, for example, reported a price decrease on its domestic upholstery in July. This followed reports that a large number of orders were canceled on goods that had been already produced for certain customers.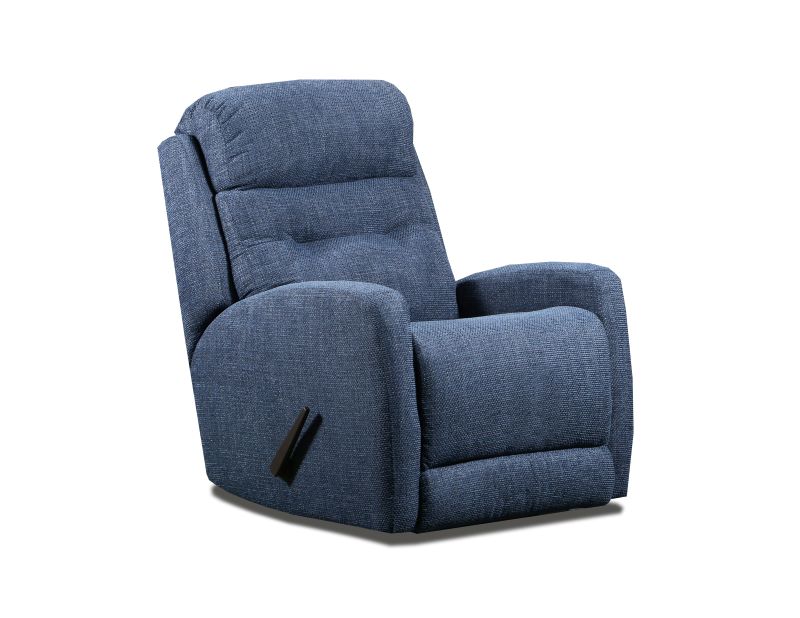 As Southern Motion builds to order versus building to inventory, it has a low finished goods inventory, which company CEO Mark Weber describes as some of its lowest in the past two years.
However, in April, the company launched a mix of discounted "Hot Buys" for select motion upholstery including recliners, sofas and sectionals featuring a limited number of options including fabrics.
"There is something for everybody in that assortment and something in that assortment that could tell a story," Weber said, noting that while the mix largely targets starting price points, there also are step-up goods including some pieces available in leather.
He said response to the program has been positive and that it has given reps another opportunity to gain a floor spot they may have otherwise lost.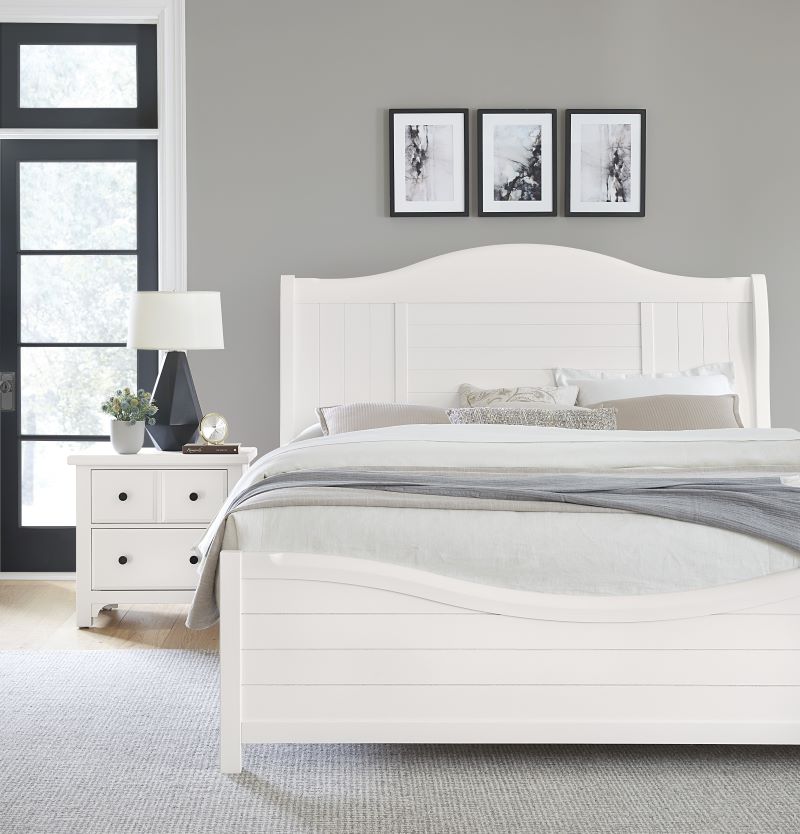 Case goods manufacturer Vaughan-Bassett said it does not have any price reductions planned for the immediate future. However, it is hitting sharper price points on three new bedrooms being introduced between this summer and the October market.
The new veneered bedrooms are targeted to hit prices as low as $2,499 for a four-piece group and topping out at $2,999. Previously these would have topped out around $3,399.
Company President Doug Bassett said the sharper price points resulted from some improved component pricing over the past 90 days. The first group came out in early July, which will be followed by the second and third at Premarket and the October market respectively.
So far, he said, the first group has done well, selling 800 suites in less than a month.
"That is off to an extremely fast start," Bassett said, adding "We have a mix of component prices that are coming down and we are delighted it doesn't seem to be inflationary any more. As long as that is true, we are not going to raise our prices. The best way for us is to pass along (the savings) is in new introductions."
These and other companies are hoping retailers respond with written business. But how soon that happens is anyone's guess.
Jim McIngvale, owner of Houston based Gallery Furniture, shared his thoughts on the subject with Home News Now.
"I made a new rule: We're not taking any more price increases from these manufacturers. They're going to have to have price decreases because I'm sick of this inflation," he said, adding that he seeing some price decreases, "But not an avalanche. Our business is still pretty good, thank God, because of this Astros promotion and other things we're doing. But it's pretty tough in a lot of places. I think the prices are definitely going to come down almost as rapidly as they went up."
He added that the company also is buying more made in America product and fewer imports.
"And were trying to delight more customers," he said, adding, "At the end of the day, everything we do speaks to the customer. So we better speak to them very well. I'm calling back about 150 customers a day — the highlight of my day, talking to real people who spend money with us — and making sure they were delighted with the product. To me, that's what the furniture business is all about — not looking at charts and numbers, but dealing with customers."
Executive Editor Clint Engel contributed to this report.