HIGH POINT— The organizers of High Point's First Tuesday movement have launched a dedicated website to help buyers learn more about the brands participating, schedule appointments to the regular events and otherwise digitally connect buyers and sellers.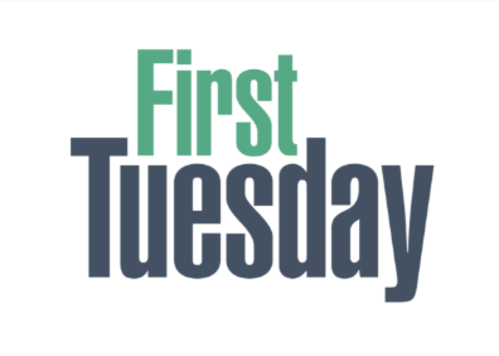 Created by FurnitureDealer.Net and launched Monday, the MyFirstTuesday.com mobile-friendly website is focused on promoting First Tuesday event dates (the next one runs Feb. 2-4) and acting as a guide to showrooms open for attending retailers and designers. It features a growing portfolio of manufacturer profiles, including photography and details on what sets the brands apart.
Attendees also will soon be able to request and schedule appointments with participating manufacturers via links to each company on the site.
"Our goal for the First Tuesday site is to make it easy for attendees to plan their shopping trips prior to arriving in High Point, and to help maximize the use of their time while on the ground here via their smartphones," said Emily Severson, vice president of supplier relations at FurnitureDealer.Net.
"The content is therefore centered around connecting people, and helping attendees understand what each brand has to offer, a get-smart-quick guide if you will. We believe this is particularly important given the generational shift our industry is experiencing, and the varied constituents expected to attend overlapping events such as Designer Wednesdays."
Severson noted the industry is changing the way it does business and continuing to evolve, "largely due to the pandemic forcing everyone to reallocate resources and accelerate their focus on doing business digitally.
"We all see the research on consumers spending more time and money online, but the same thing is happening on the B2B side as well," she said. "Manufacturers are not traveling overseas to review product, while retailers are scheduling more private meetings with vendors, and video calls have quickly become the norm for everyone. We see our job as providing tools to help pave the way forward in this evolution, and this new site is simply one example of our commitment to the industry."
As the list of participating manufacturers continues to grow, Severson said new profiles are being added quickly. FurnitureDealer is reaching out to all participants, but also invite to speed the process by contacting its editorial team via email (Kimberley@furnituredealer.net) or phone (336) 627-0825.
The First Tuesday event was created as an alternative buying platform for retailers wanting to connect face-to-face with suppliers at a time when regular furniture markets were being canceled and rescheduled due to the Covid-19 pandemic and as both buyers and sellers were (and remain) leery of crowded showrooms and venues.
"With the support from FurnitureDealer.Net we are now able to increase the buying experience for First Tuesday with product information from open showrooms in High Point," said Kevin Castellani, committee chair and director of communication for Manwah.
"The committee will continue to work on improvements to this event making sure safety and new product information are priority No. 1."