The veteran industry rep and former manufacturing executive is being remembered for his giant personality, sincere industry relationships and devotion to his faith, family and business
AVERA, Miss. — John Michael Hyde Jr., known as Mike Hyde to his many friends in the furniture industry, died July 13 after a series of health setbacks and a short battle with cancer. He was 61.
Hyde was a second generation furniture salesman, most recently Mississippi territory manager for Avalon Furniture. But he was much more than that, said Don Noot, Avalon vice president of sales, calling him "a legend," and "a man among men." Hyde was a man of deep faith, a former football player, a musician, and he could outfish and outhunt the best of them. He became best friends to everyone who got to know him and was a mentor to local youth, who affectionately referred to him as "Uncle Mike."
Before joining the industry, Hyde worked briefly as a bricklayer's laborer, which was enough to encourage his return to college at University of Southern Mississippi, where he made top grades each semester and earned a bachelor's degree in business.
His big break in the industry came in the early 1990s, when he went to work for the former Collezione Europa. That's when Jim McIngvale, owner of Houston's Gallery Furniture, got to know him and "the big, colossal bedroom sets" Hyde was selling all over the country.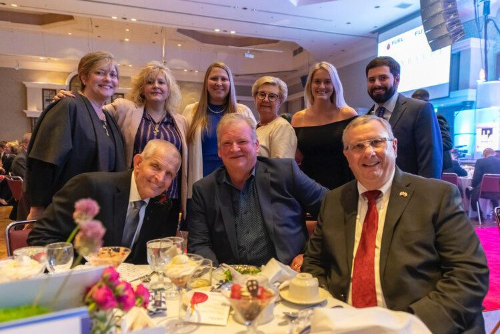 "Mike was the ultimate furniture guy," McIngvale said. "He lived, ate, breathed the business. The business, his family and his faith was his life. It's just terrible that the good die young, because Mike was certainly one of the best of the best."
Indeed, the two became close friends over the years. Hyde was invited to sit with McIngvale when he was honored in High Point as an American Home Furnishings Hall of Fame inductee in 2019. It was also Hyde, who picked McIngvale up at the Hattiesburg airport a few years ago, when Mack was ready to do some serious gambling across the Texas border to hedge one of the multi-million sports-related sales promotions that he and Gallery have become internationally famous for.
"Mike picked me up … and drove me down to the Scarlet Pearl Casino (near Biloxi) where I could gamble legally," McIngvale recalled.
"Mike did all sorts of favors for me over the years. He was the greatest. He would drive 800 miles just to solve one problem. There are not many reps like him. He will be sorely missed."
After joining the furniture industry, Hyde never looked back, though his role would change over the years. Sometime after leaving Collezione, he co-founded upholstery producer Seminole Manufacturing. Then, in 2018, he joined Avalon, looking for an industry job that would send him back out on the road.
At the time, Noot had a rep doing about $250,000 a year in Mississippi. He ended up giving the territory to Hyde who immediately turned it into $250,000 a month, "sometimes half a million," Noot said.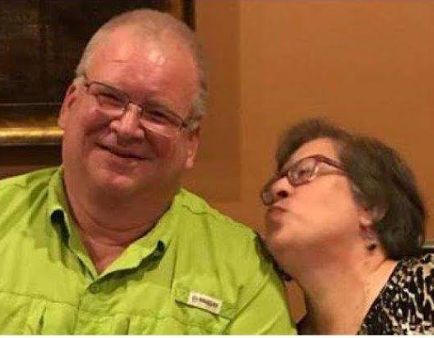 Retailers "loved the guy," Noot added, because he was honest, sold them what they needed and could show them where they were going wrong on their floors when something wasn't selling.
His wife of 25 years, Penny Michelle Hyde, noted that in addition to sales, Hyde's specialty and passion was merchandising furniture. "His insight into the next hottest thing was uncanny at times," she said.
Hyde was a great storyteller, too. Bluegrass was one of his many hobbies and he managed to combine the two, often as a band frontman, pulling from his vast array of stories. Bass and acoustic guitar were his preferred instruments, but he was equally comfortable singing lead or tenor within the group on the bluegrass circuit. Singing in church was another favorite. Other interests included hunting, fishing in local waters and the Gulf marsh, and following his local baseball, fishing and football teams.
"Faith was the key to what made up Michael Hyde," Penny said, noting, "His heart truly was turned to his fellow man. Always treating everyone as if they were the most important person he had ever met. And they were!" He liked telling her and others, "As long as YOU do the right thing, you don't have to worry about steering others wrong."
In late 2020, Hyde awoke one morning partially paralyzed after two vertebrae in his spinal cord had disintegrated. That led Avalon's Noot to establish a well-supported GoFundMe page to help with Hyde's many medical expenses not covered by insurance.
Hyde fought back, only to suffer a stroke a year later. He fought back again with daily physical therapy at home until he could walk without assistance in early 2022. In February, he was diagnosed with a terminal, aggressive brain cancer.
In addition to his wife, Hyde is survived by a sister, Madelyn (Cornelius) Clark, and numerous nieces and nephews.
A "Celebration of Living Picking Party" will be held Saturday, Aug. 13, at Neely Methodist Protestant Church in Neely, Mississippi, and is expected to be attended by many in the furniture and music industries, as well as former classmates and other friends and family.
"Pack up your grip to take a little trip with instruments and memories to share," says the invitation.
Noot remembered a call he and Avalon President Mike Bradshaw took from Hyde earlier this year — as he was fighting back from cancer but knowing he didn't have much longer.
"He said, 'I'm dying, but I'm not in pain, and I'm having a party like you'd not believe,'" Noot recalled. "He planned the whole thing."
Donations may be made to one of the causes, Hyde cared deeply about, including Greene County High School Baseball, Greene County Baseball Booster, 4336 High School Road, Richton, MS 39476; Greene County Bass Masters, South MS Youth Bass Nation, 40502 Highway 63 North, Richton, MS 39476; and Beams Bible Ministry of Gulfport, Mississippi.