Buyers will find plenty of product available as manufacturers continue to invest in technology and marketing opportunities
LAS VEGAS — Buyers looking for new and innovative additions to their bedding mix will find that and more during the summer Las Vegas Market.
Manufacturers that have submitted product introductions and information to Home News Now are showcasing products with benefits from additional body support to copper infused layers of foam that are believed to improve circulation and boost immune systems through their antimicrobial properties.
Licensing and marketing initiatives also are on tap at the July 24-28 market, offering dealers additional talking points in the category to help boost sales across various price points.
Therapedic International is showing six models in its Immunity collection that debuted in January. These feature copper-infused, high-performance foams with Quantum-edge pocketed coil units and a patented and exclusive copper yarn technology also found in the covers featuring up to 30% copper content.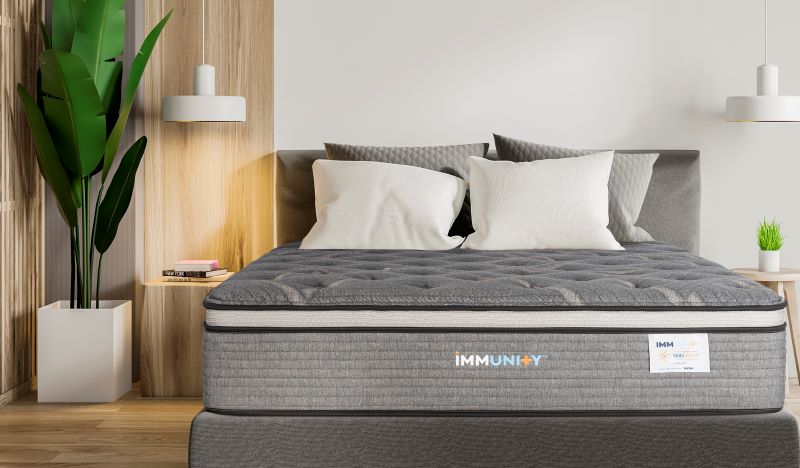 The ions in the copper infused yarn are said to penetrate up to four layers of clothing, providing health benefits that are believed to improve circulation and boost immune systems. The models, which the company said have already been placed at several dozen retailers around the country, retail from $1,299 to $2,499.
"In the current post-pandemic world, health consciousness and maintaining personal immunity is foremost on the minds of consumers, globally," said Gerry Borreggine, president/CEO of Therapedic International. "The Immunity mattresses provide another line of defense, helping consumers enjoy comfort and support, along with the homeopathic benefits of copper, for a naturally restorative night's sleep."
"This is a mattress collection that will impart the full benefit of the copper to reach the skin of the sleeper," Borreggine added. "Unlike other products featuring exclusive cooling or healing features that are buried inside the mattress, many layers below the sleep surface, Immunity has its exclusive feature directly on the surface. And the potency of that feature is so strong that it will permeate through four layers of bed linens, including a mattress pad."
The company debuted Immunity at the January 2022 Las Vegas Market after test-marketing the line a year earlier under the MemoryTouch Hybrid name in Denver. The line was designed by Therapedic/Colorado owners Les Mesner and Rodney Goodrum and rebranded as Immunity for its worldwide launch in January.
"The Immunity branding gives this great product line more clarity and better positioning," Goodrum said. "It was a strong product line for our factory, and now it has gotten even stronger with its new branding, point-of-sale materials, and positioning."
Magniflex has updated its MagniStretch collection with new components that add to the innovative nature of the line. These include a special foam layer with inclined sections that utilize body weight to stretch and decompress the spinal column, a feature that led the line to be endorsed by the American Chiropractic Association.
Two updated models include the MagniStretch 12 (medium) and the MagniStretch Plus (medium-soft). Both offer Elioform and Eliosoft layers and Memoform padding that the company said offer additional spinal support. They also feature a cover that "combines natural Viscose and Outlast fabric to regulate temperature and release excess heat." The entire collection retails from $2,599 to $3,299.
"The design of the MagniStretch collection was created with a more technical, health focus," said Billy Curtright, national sales manager for Magniflex USA. "We wanted to create consistency, with updated models that feature the same technology, but in different heights and varying comfort levels. We revamped the line to cater to today's trends in the bedding industry, using softer materials along with temperature-regulating Outlast fabric for a more comfortable night's sleep."
Magniflex also is launching its updated MagniCool collection in an igloo-inspired, temperature-controlled room. Three models, which retail from $2,199 to $2,399, include a 10-inch firm, a 10-inch soft and a 12-inch gel that feature a layer of phase-changing materials, or PCM, which the company said works to "provide a dramatic response to temperature, releasing energy that creates a cooling sensation for the sleeper.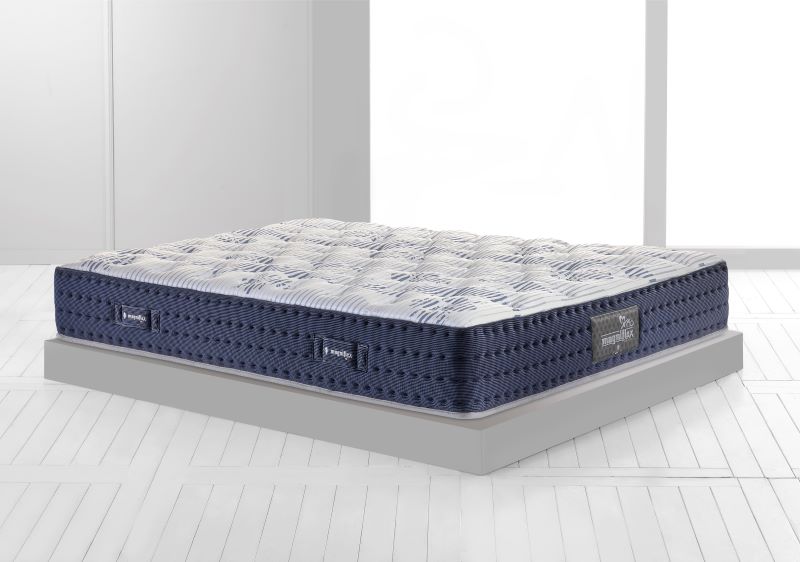 "When we created the MagniCool line, it was the first of our products to incorporate phase-changing materials," Curtright said. "When you lie on the bed, the energy from your body creates a cooling sensation, which is instant, but also lasts the entire night. It's incredibly high-tech. We've heard from consumers and retailers how it's 'the coolest thing they ever felt,' and we're looking forward to the feedback at market."
Diamond Mattress is launching a gel grid mattress featuring two ready-to-floor models the company said are "priced competitively to generate interest and drive traffic." The company said that retailers also can customize the gel grid mattress according to their merchandising strategy. A queen model retails at $1,199.
The company also said that Gel Grid addresses two key issues that disrupt sleep including sleeping hot and pressure points that cause the sleeper to toss and turn. It said the product's' combination of gel material and grid design address these issues, and thus provide "all-night comfort."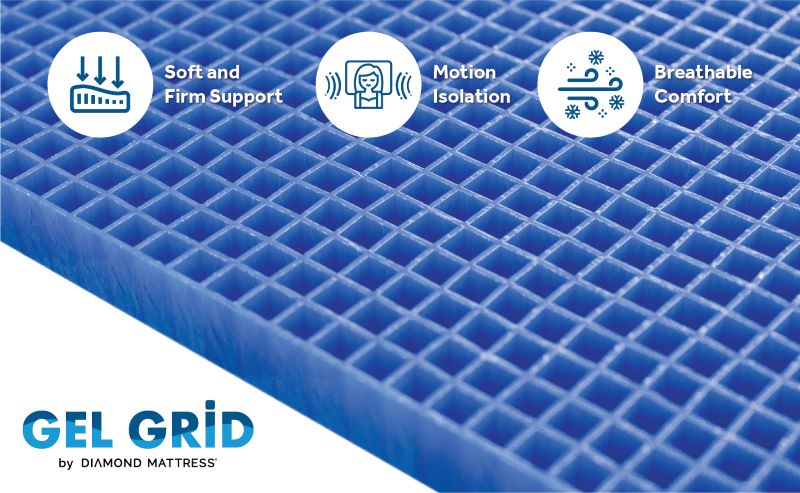 Along with offering support that adjusts to the sleeper's body as they move, the company said the construction features an open cell design to create airflow that prevents hotspots and helps maintain an even temperature throughout the night.
"Gel Grid by Diamond enables the retailer to compete with something new and unique for their brand, and it reinforces Diamond's commitment to growth for our retail partners," said CEO Shaun Pennington.
Bedding Industries of America is adding two new two-sided mattress to its licensed Ernest Hemingway line featuring a new logo. Ascension and Extraordinaire are part of the Artisan line and feature a layering of 100% natural latex foams on each side of a proprietary lumbar-zoned, four-inch pocketed coil-on-coil design, which provides relief under the shoulders and extra support under the hips in a way that the company said better aligns with the natural shape of the body, "aiding with a better sleeping experience."
The Extraordinaire model retails for $4,500 in queen and $5,500 with the duvet and the Ascension model retails for $4,000 in queen and for $5,000 with the Duvet.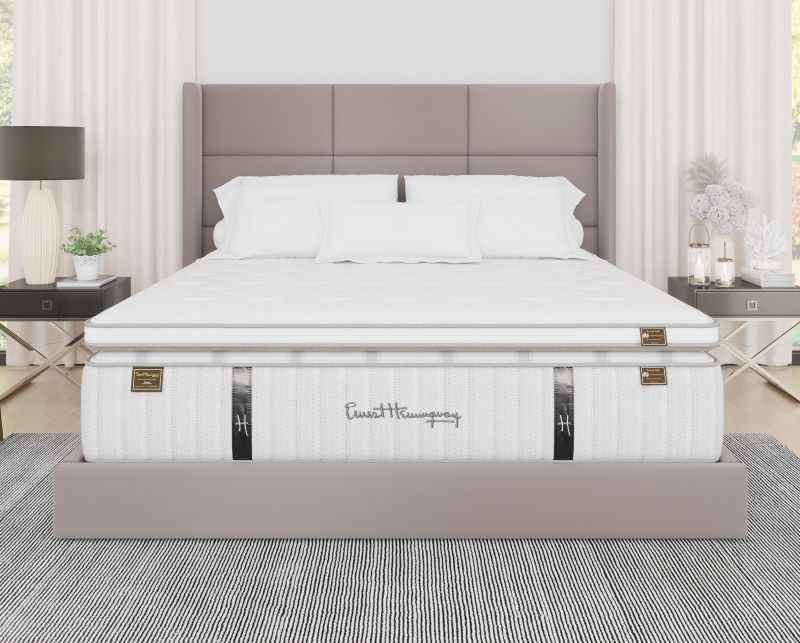 "Since this collection is a step up from our other Hemingway mattresses, we decided that it warranted Ernest Hemingway's signature on each of the beds in this particular collection," said Stuart Carlitz, president and CEO of BIA. "When creating this collection, we tried to marry everything to provide an all-in-one, handcrafted mattress, which is also two-sided."
MLily USA is debuting its ChriroPro hybrid endorsed by the International Chriropractors Association, as well as a new heavy-duty platform bed frame. The company said the new products were "thoughtfully developed to give retailers the most robust combination of quality and value-driven products, better margins and merchandising flexibility."
"A top priority for Mlily is our relationship with retailers, so we create programs that can help them drive traffic year-round and merchandise to meet the needs of different types of consumers and budgets," said Glenn Kobylarcyzk, executive vice president.
The ChiroPro hybrid is designed to offer optimum back support and is made with multiple layers including gel and soft flex foams and an individual pocketed coil unit that conforms to the body, promoting natural airflow. A plush model offers a three-zoned unit that provides different levels of support for the head, shoulders, hips and legs and comes in 9, 11 and 13-inch heights. Each unit also has a graphene technology fabric cover to keep the individual cool by drawing heat away from the body.
Essential Plus, which features a new cover, is an all-foam line offered in three profiles that feature memory foam designed to adapt to the body and aid in temperature regulation for rejuvenating sleep.
Meanwhile, the heavy duty platform bed frame is made of durable steel and designed for no-tool assembly. Featuring rounded corners, multiple support legs and non-slip tape to keep the mattress in place, it also provides under-bed storage space and comes in twin, twin lx, full, queen, king and California king sizes.
Others are revamping their showroom presentations to give buyers a new way of viewing and shopping the line. For example, Englander said it is launching a Virtual Showroom Experience to provide an "immersive, 360-degree digital complement to the company's Las Vegas showroom" that gives retailers full access to the company's products and marketing tools.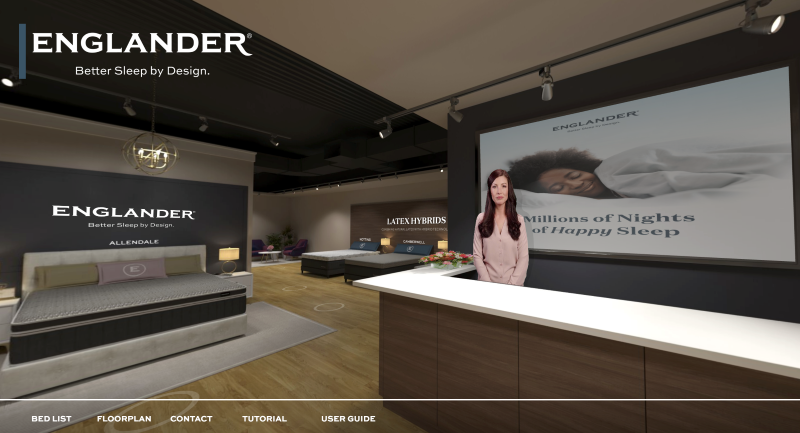 The company said that visitors can choose to walk through and browse the space similar to a real-world showroom, or walk towards specific products. At the foot of each bed, guests can click to view product specifications, videos and product photography. In addition, the company noted, these assets are downloadable, shareable and readily available for retailers to use in their own marketing efforts.
The company noted that this serves as a "first-person portal to learn more about all Englander collections, train sales staff, explore the brand's robust suite of marketing assets and discover new ways to sell."
"From hybrid work to omni-channel shopping, people now live online and offline," said Mark Kinsley, president and CEO. "That's why Englander has launched what feels like a video game for mattress merchandising. Beyond creating an immersive extension of Englander's showroom, we want to inspire retailers to create their own engaging and memorable experiences that drive sales."
Given the slowdown in the market, demand could be tepid at best during the market. But many remain confident of their prospects including Shifman Mattress President Bill Hammer whose company is showing a number of collections at market, including its American Heritage and Pure Comfort lines, which showcase the company's 129-year tradition of handcrafted mattresses featuring two-sided construction.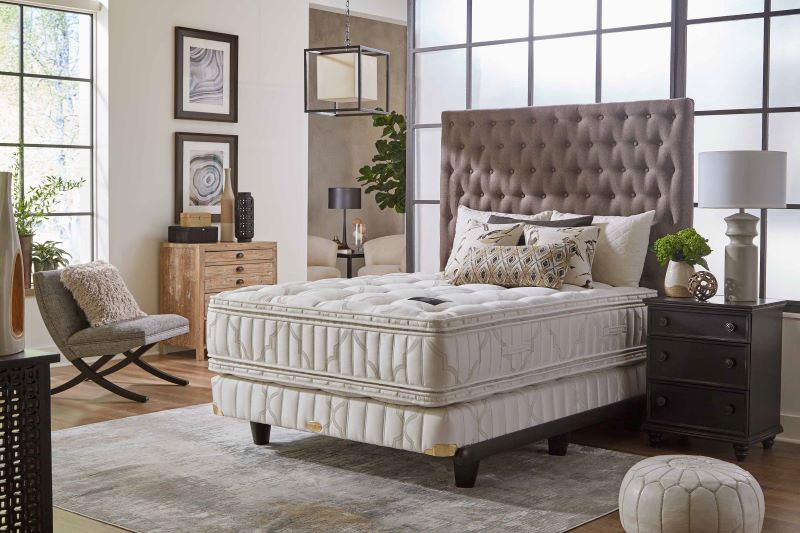 Hammer said the company's business remains strong, as consumer spending for luxury goods continues despite inflation. He also noted that more people continue to invest in their health and wellness, with quality sleep as part of that equation.
Yet he emphasized the importance of strong partnerships that drive sales through ongoing advertising and promotions.
"Even with data supporting the luxury market, it's still important for retailers to keep their foot on the gas in terms of promotion, go after the business, connect with customers and consistently give them reasons to buy from you," Hammer said.
"Reasons to buy in the luxury category are not about price," added Alison Minella, Shifman director of marketing. "We have experience in helping retailers create compelling messaging around investing in wellness and better mattresses for quality sleep."