Company president succeeds longtime executive John Bray, who will remain board chairman
CONOVER, N.C. — Luxury furniture manufacturer Vanguard Furniture has named President Andy Bray chief executive officer.
In this role, he succeeds longtime executive John Bray, who will continue as chairman of the company's board of directors.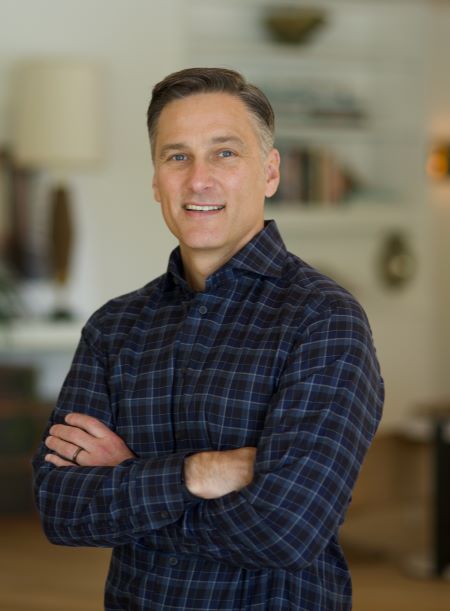 In announcing the appointment, John Bray said, "The time has come to pass the torch to the next generation of leadership. No one in or outside our organization is better prepared, suited or qualified to lead Vanguard Furniture."
Bray said little is expected to change in day-to-day operations, noting that Andy Bray has been president since 2012 and "has been the driver of our merchandising and strategic planning over the last decade in which we have nearly tripled our sales. He was the architect of the conceptually simple but logistically complex Make it Yours Bedroom program, positioning Vanguard as the ultimate resource for custom furniture. He led the technology to allow 3D visualization of consumer-generated designs with instantaneous price quotes as options are revised. Most importantly, he led the company as we successfully navigated the Covid supply chain and labor roller coaster. He is ready to take the reins which is why the board unanimously approved the appointment."
Bray joined the company in 1993 as a sales representative in Tennessee, Kentucky and Ohio. He later was chosen to manage the company's two retail stores in Ohio and Michigan and then was promoted to senior vice president of sales before being named president. Over his many years in these executive roles, he has remained active in the industry and currently serves as second vice chair of the American Home Furnishings Alliance.
"I am humbled and honored to succeed my father as CEO," Andy Bray said. "These are big shoes to fill, which is why he is in the Hall of Fame. No one in our industry could have had a better mentor or wiser counsel. I am committed to preserving and growing the legacy he created, which includes a solid company fueled by excellent craftsmen and artisans, a seasoned sales and leadership team, and a noble vision."
His father added, "It's time to acknowledge Andy's leadership and contribution to our company's growth and success.
"Our leadership team is solid and well-positioned for the future," John Bray said. "It is time for me step back, spend more time with the grandkids, pickleball and to work on special projects within the company and community."