Casual News Now stopped in at the recent Interwoven fabric market to see what new and trending outdoor designs exhibitors had on display.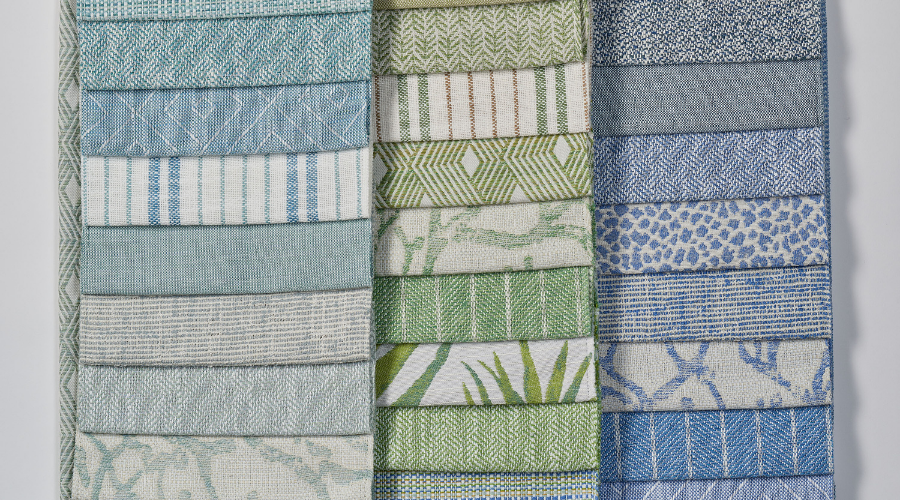 Bella-Dura's Harborview collection has a herringbone ground to it and a delicate pinstripe that's created by the slub yarn.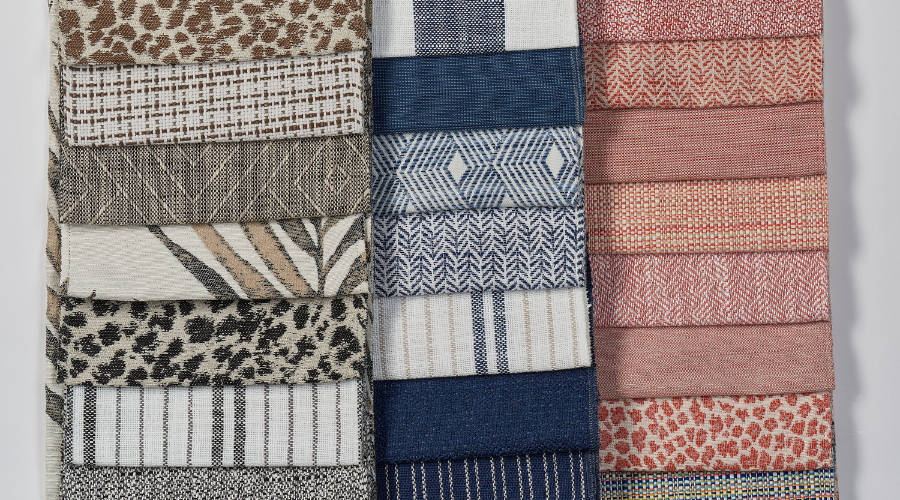 Bella-Dura officials says blues remain popular but are getting lighter with a gravitation towards sky blue and denim rather than dark navy.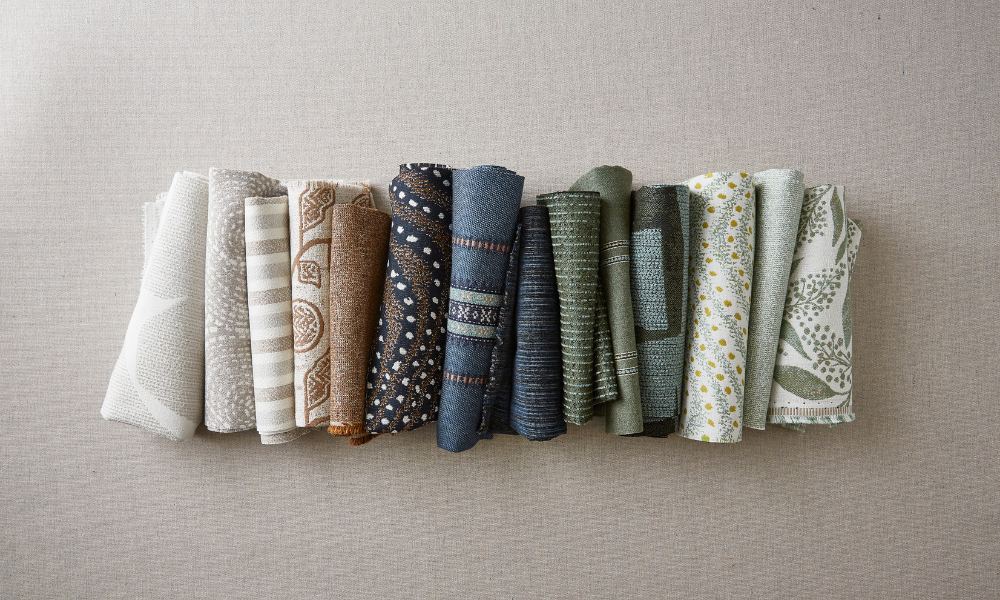 Sunbrella's annual Showtime collection has several updated looks this year, including warm and cool colors, as well as neutrals.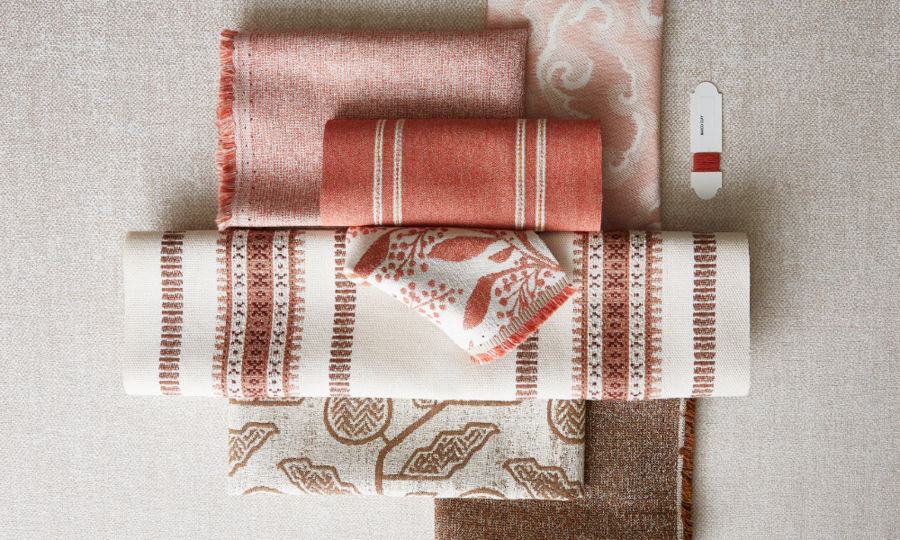 Sunbrella also showcased these on-trend pink fabrics that have a soft hand and high style.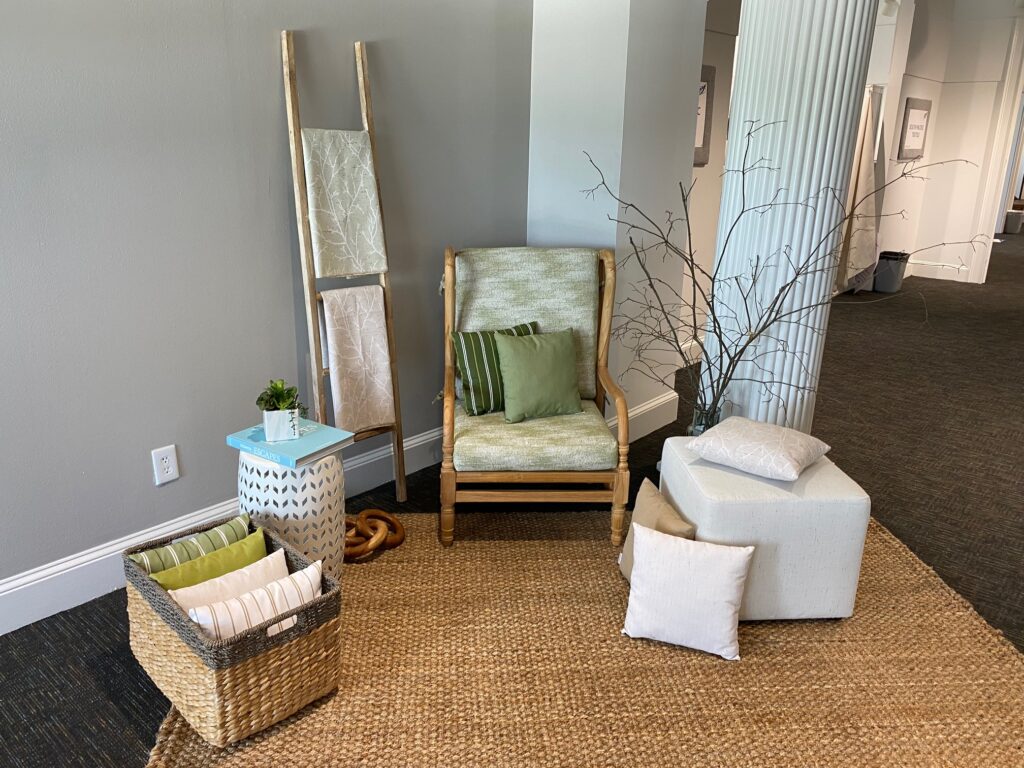 Outdura set up this vignette in its showroom to give buyers a way to feel the fabric and see how they work on furniture.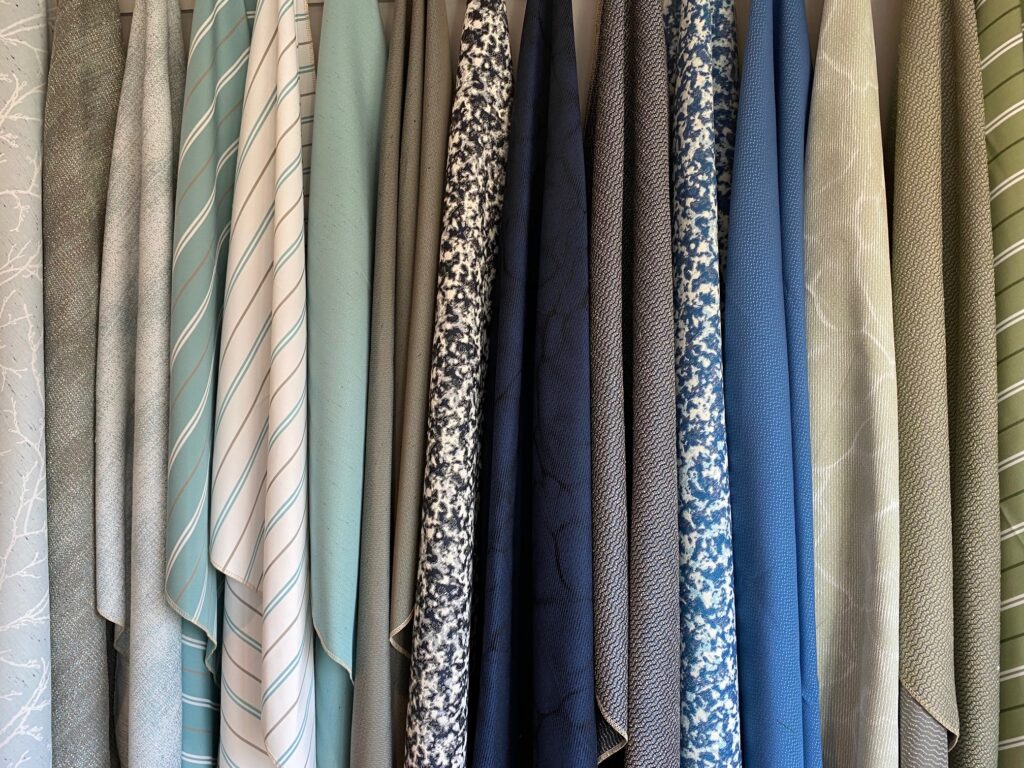 From Outdura's Tranquil collection in its Virage series offers modern, minimalistic color solutions inspired by motifs found in global waters from vast oceans to rivers and streams.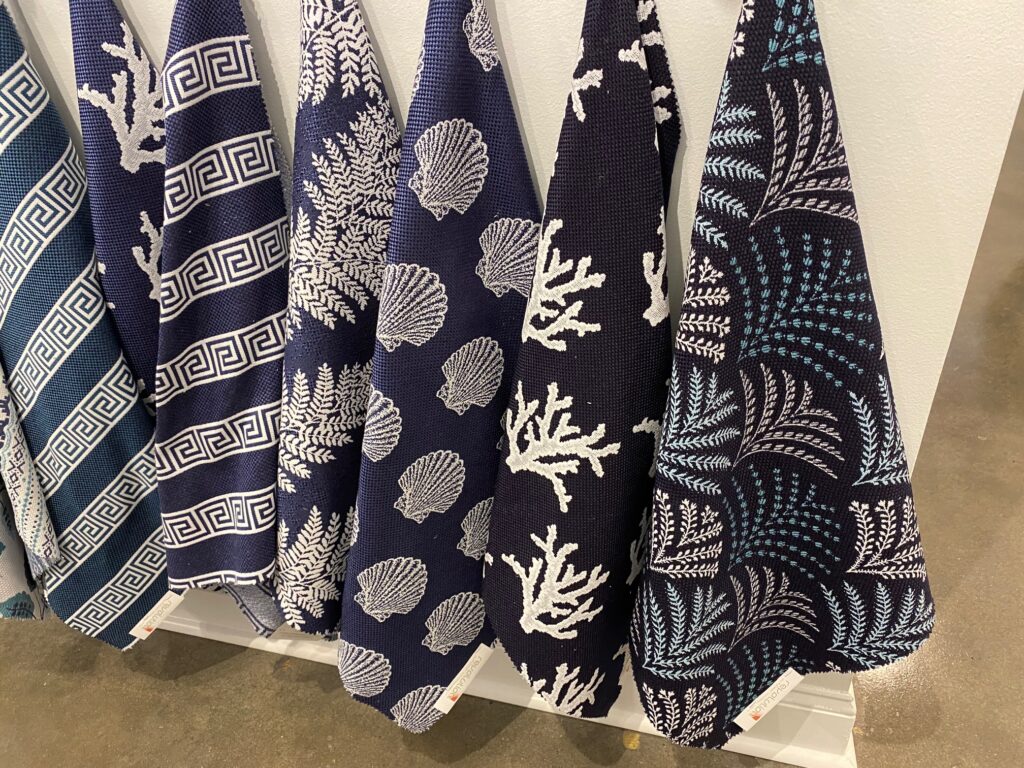 Revolution Fabrics' new take on coastal design manifested itself in these fabrics with big, bold designs like coral and sea shells.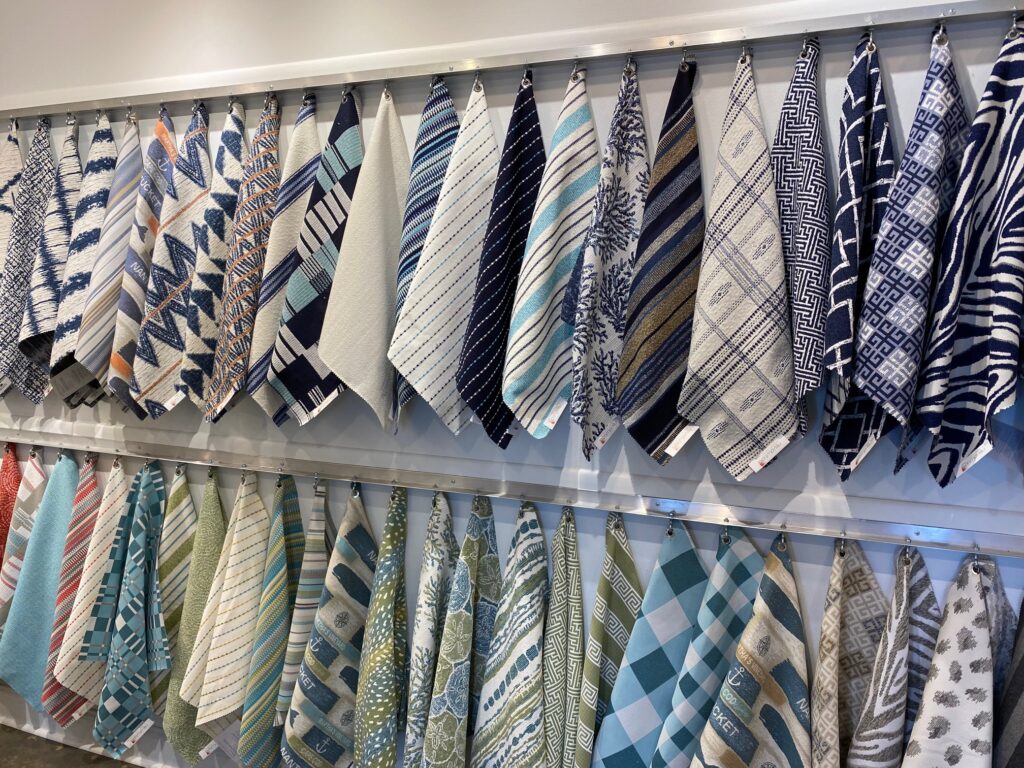 Revolution also featured a wall of brand-new colors and designs that range from greens and whites to dark blues and reds.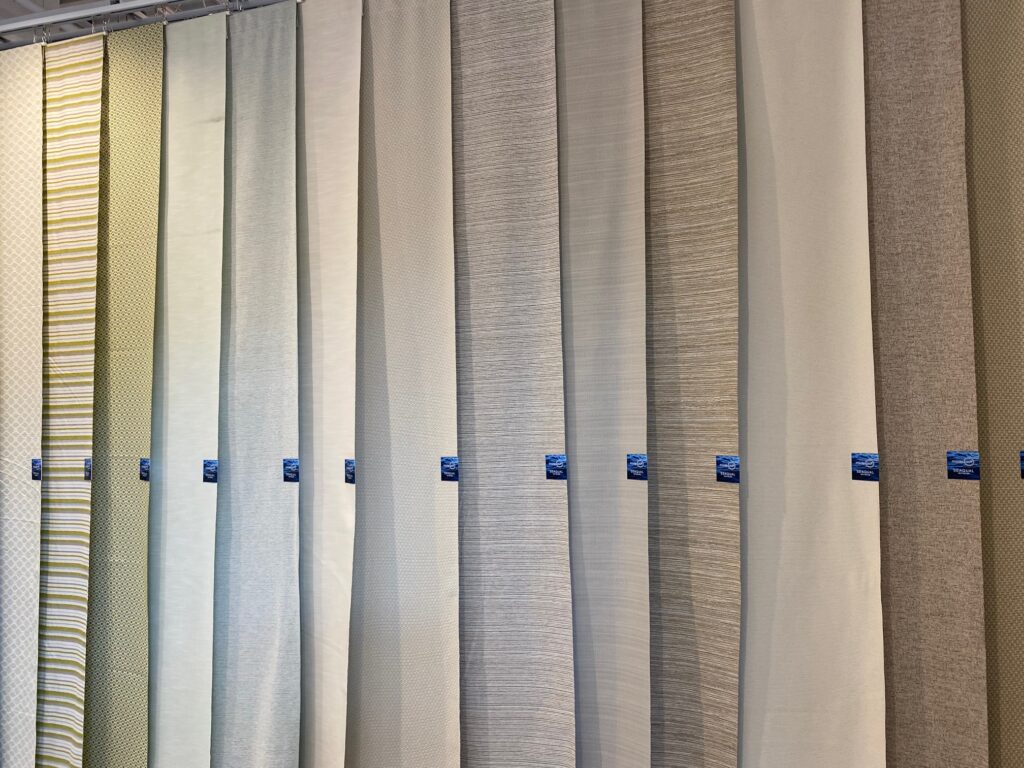 Several new neutral colors in InsideOut's new line in partnership with Seaqual and Taylor King Furniture were on display after being introduced for the first time at the last High Point Market.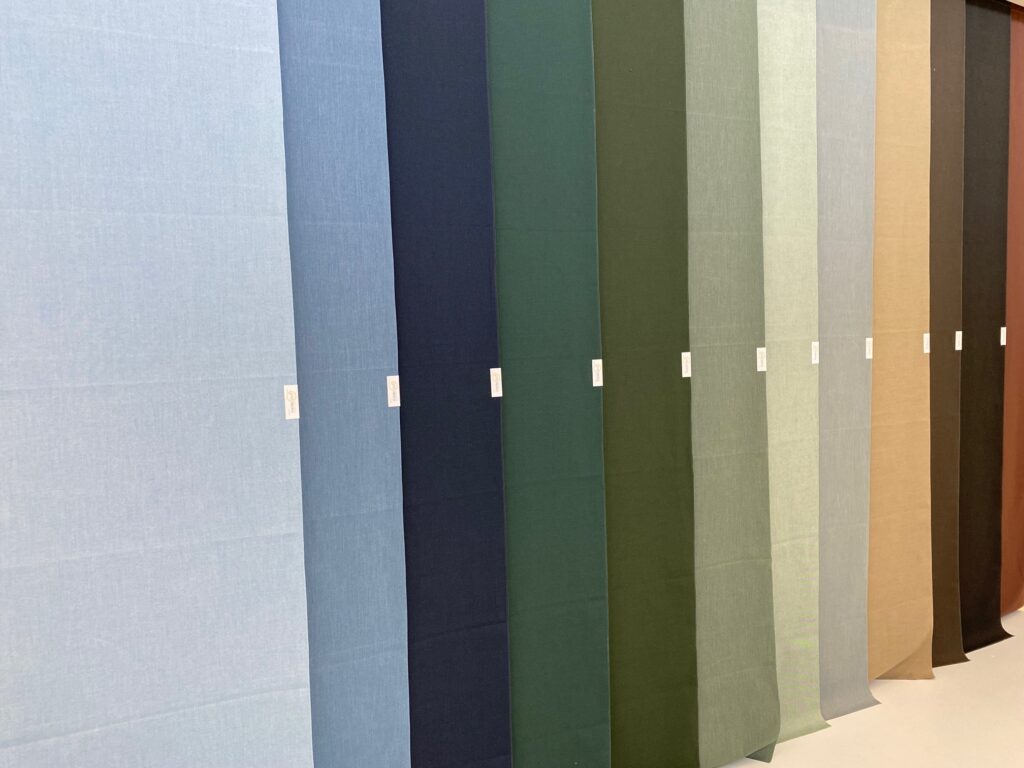 InsideOut also unveiled its Samberg collection, which includes 24 heathered colors on a canvas-like fabric.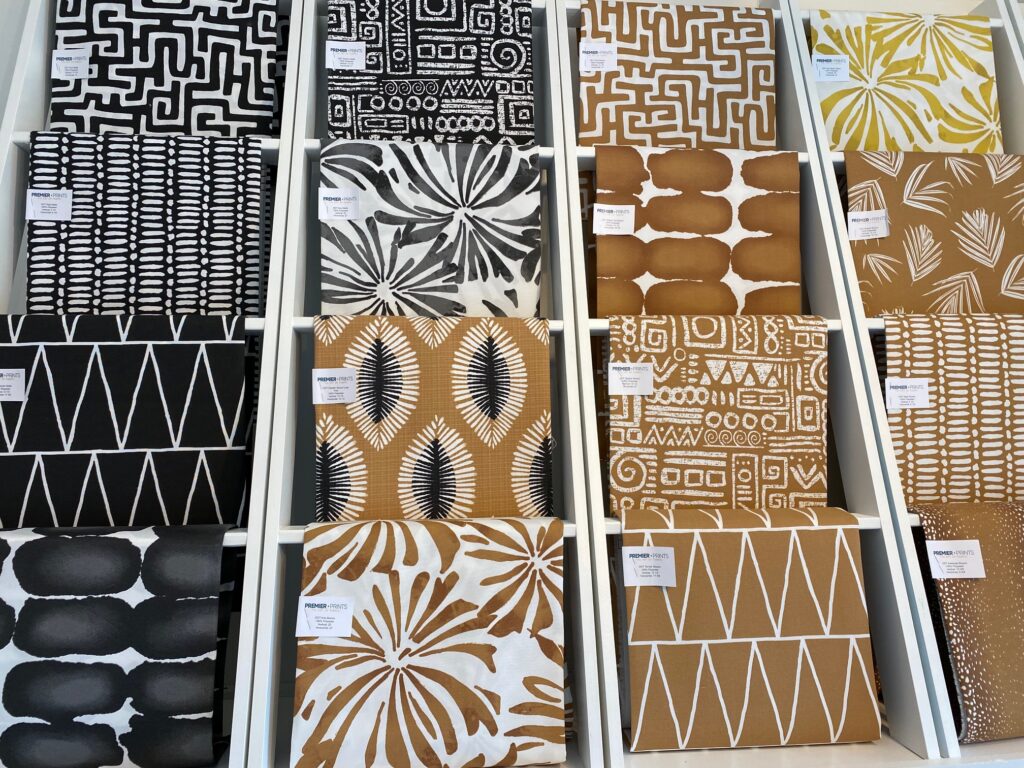 Premier Prints showcased vivid, bright designs like these in its outdoor fabric room—a whole room dedicated exclusively to outdoor fabrics.
Each of Premier Print's designs is available in several colorways to suit nearly any style.