COTO DE CAZA, Calif. — Roy Hester, senior vice president and managing director for Planned Furniture Promotions will be honored with City of Hope's International Home Furnishings Industry Lifetime Achievement Award June 13.
The award will be presented at the 30th Annual West Coast Golf and Tennis Tournament at Coto de Caza Golf and Racquet Club in Orange County, Calif.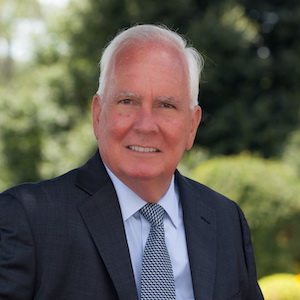 City of Hope is one of the nation's top comprehensive cancer centers and high-impact biomedical research enterprises. Its research environment is built for speed and has led to the development of synthetic human insulin and four of the top cancer drugs. Each year, more than 100 million people around the world benefit from its discoveries, according to a release.
An industry veteran, Hester has more than 50 years of experience in the home furnishings field. At 14, he started working after school and summers in the warehouse for Helmly Furniture in West Palm Beach, Fla., a business started by his grandfather in Savannah, Ga., which expanded over the years to 11 locations in Florida.
A graduate with Honors degrees in both business and law from the University of Florida, Hester worked for Rhodes Furniture while attending the UF and opened his own furniture store while attending law school. After graduating, he continued the family business by opening a second furniture store in 1978 in Winter Garden, Fla.
Since closing his furniture store business in 1988, Hester has worked with liquidation and sales specialist Planned Furniture Promotions, helping to administer some of the largest retail furniture liquidations including Levitz, Roberd's, Rhodes, Huffman Koos, Leath, HomeLife, Wickes and Modernage.
"He most enjoys helping independent family retailers maximize their financial return when they decide the time is right for them to exit the business," COH said.
He has always been active in his community and served in leadership roles in the United Methodist Church, YMCA, Chamber of Commerce and Rotary. Among his favorite projects: furnishing four homes for "Home at Last," which provided fully furnished mortgage-free homes for disabled veterans and their families.
Hester currently serves as chair of the Board of Trustees for Atlantic Center for the Arts in New Smyrna Beach, Fla.,, one of the nation's leading artist residency programs in the nation. He and his wife Peggy have provided the furnishings for 30 associate artist housing units and three mentoring artist's cottages.
To learn more about the tournament and register online click here. For more information, contact Loren Boyko at (626) 222-9764 or send an email to furniture@coh.org.