LAS VEGAS – Corsicana made a big statement at the January Las Vegas Market with its new 21,000-square-foot showroom in B-1280. Not only did the space consolidate its Corsicana and Symbol lines following its purchase of Symbol last spring; It also showcased the company's good, better, best – and beyond story with its "House of Brands" portfolio.
From the starting priced Sleep Inc. line featuring a line that retails from $100 to $300, the showroom had a big presentation of its mid-priced American Bedding assortment that features mattresses from $300 to $800. There also was a strong representation of its other lines that include SleepFresh, Tommie Copper, RENUE, Symbol, NightsBridge and J. Beckon, the latter two which offer mattresses that top out around $1,500 to $2,000, respectively.
At market, Corsicana President and CEO Mike Thompson sat down with Home News Now to discuss topics ranging from market attendance to the company's research-centered approach to doing business in support of its customers. Below is a synopsis of that discussion.
HNN: So how has market attendance been so far?
Thompson: Market for us has been spectacular, well above expectations … our traffic is obviously down from last year, but the quality of people we are seeing is fantastic. And the business that we are writing and the new business with customers that have seen what we are presenting to the marketplace – they have been very, very receptive. It has been great for us.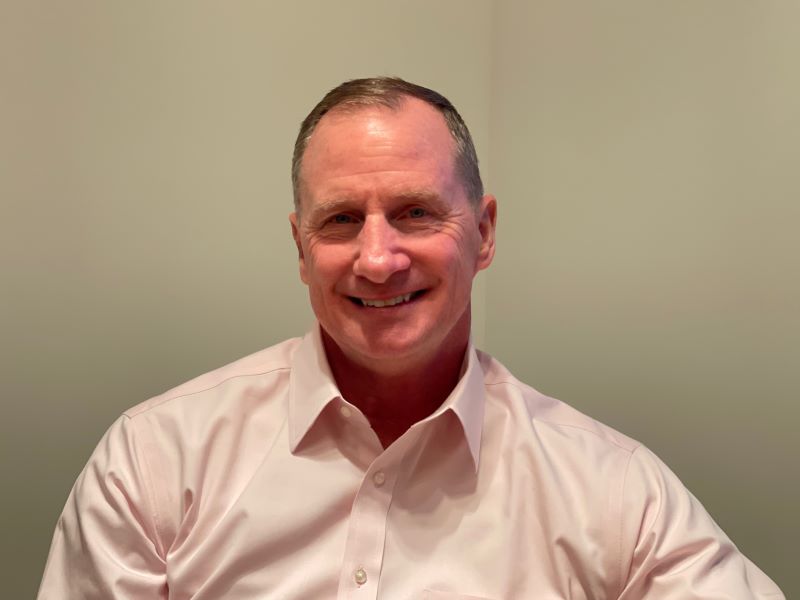 Can you tell us a little about what you are showing this market?
Thompson: Our belief is that the product life cycles in this industry are about three years, so every three years we will relaunch a major portion of our business. For us now this is eight different brands that are represented on this floor with over 90 products. The ones that have been significantly transformed include our opening price point brand call Sleep Inc., and American Bedding, which is our step-up and now mid-range brand. American Bedding is now the predominant brand for the company – it extends from $300 queen retail to $800 queen retail…If I was a cost conscious consumer, I would shop in the Sleep Inc. range and if I wanted a step from there I would go to American Bedding. The health and wellness segment would go to RENUE and the affordable luxury might go to J. Beckon or to NightsBridge.
Can you tell us a little about your approach to selling these different lines?
Thompson: Three years ago we spent probably $300,000 in a consumer segmentation study that identifies statistically who buys this product: why they buy the product, what features and benefits they are looking for and then almost most importantly, what's their path to purchase – who are the influencers, where do they seek it information and where do they ultimately buy as a result of that? From that research we identified four distinct segments of end users that buy mattresses. So our brands have always aligned with that research…Frankly, that's what differentiates us – we know how our brands align to those various segments, what folks think about those brands, how they resonate with them, and as a result of that we are able to apply that research…to a more consultative approach to selling.
We understand you also are big in private label.
Thompson: We can develop a brand for a customer that would align with our private label approach to the market and we can test an existing retailer's brand to let them know where their brand has affinity and where it has weakness across those segments. It is a proprietary algorithm that can take people and put them, as they answer a few questions, into one of these segments…It's an incredibly powerful tool as we present this with customers and co-market into their markets.
Can you tell us how much of the business is private label currently?
Thompson: Historically Corsicana's always been the number one private label manufacturer of bedding and we remain that to this day. And that has always been a very important distinction for us…and we derive a lot of competitive advantage as a result of that. We move at a very fast pace – we can develop products for customers very quickly and we know those products are going to resonate with the consumers because we have the research that we have already verified that. That approach is not going to change…In the end we would envision about 30-40 percent of our business would be standardized product and the other 60-70 percent of our company would be private label.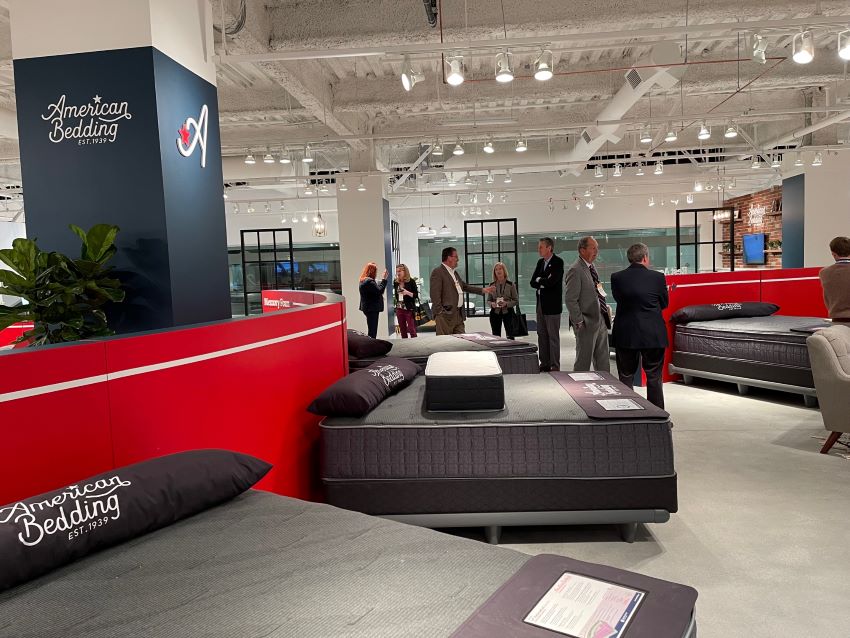 You mention standardized product – tell us a little more about that.
Thompson: What happens is by standardizing this product and offering a common platform, it allows us to have better buying power. And through the consistency of component parts and ease of manufacturing, it lowers the cost of that product, which we drive back to the consumer…From an operations standpoint, we have worked hard over this last year to drive the costs out of our business. And we are passing those savings along to our customers this year, so a lot of the product you have seen shockingly is going to be at lower price points than it was last year even with inflation. So we have managed to not only offset the inflation but we have been very aggressive by standardizing our products and standardizing our components – we have gone to international sourcing of things like springs obviously, and textiles, and that has produced a benefit that is going to allow us to have a very compelling  value at the opening, mid and high price points. That's why people are here.
So where would you say people are placing their bets at this particular market?
Thompson: I think that people understand the economy could potentially shift here a little bit, and I think people realize that the demand cycle could be reducing a little bit as a result of less stimulus. So people are looking for value and guess what? That is right in the cross hairs of what Corsicana does. You will not find a mattress in this industry that provides the value proposition of what we do in terms of features and benefits at a particular price point. That is what has made it so appealing presently at this market – people are coming in saying "I need value to bring consumers in."…they are looking for what can I offer consumers now that is going to create demand or is going to create a sale at retail when I engage them. That makes them feel like they are getting something. Because they just don't have the dollars to spend that they had last year when they were getting a $300 dollar child tax credit and government stimulus checks…So a lot of our business is being written at the mid-price point. With American bedding we are getting very solid accolades for extending that brand (from $600) to $800 as well as adding the health and wellness and the affordable luxury features into that product.
And what is this we hear about Renue?
Thompson: The other thing we have done is that we have been innovating as well. In the instance of Renue, we are launching a new gel grid technology that has become the signature of that line. It provides a very different sleep experience and it becomes solely differentiated and distinct from other products that we have in that range…So Renue health and wellness now has a really cool value proposition with the gel grid technology which has been of great interest at this event as well.
So is this market meeting your expectations overall?
Thompson: With this market, it would have been easy to say we are going to have a skeletal staff here and we are going to bring half of our sales force and we are not going to bring our marketing. Or we could have said, we  not going to relaunch our innovation, we are not going to put in a new showroom – but then all of a sudden you migrate to that expectation – that has never been our practice – our practice is go big or stay home. We are going to bring a full complement of sales people here and we are going to do the right work ahead of time to set these appointments. Our key appointments, all of them have made the trip here to see what we are doing so market has been great.