A few months ago, Podium introduced the ability for retailers to follow up with their customers via text message—also known as SMS marketing—and it has been a big hit with both retailers and consumers, according to the company.
Compared to emails, which have an average open rate of 20%, text messages have an open rate of 98%.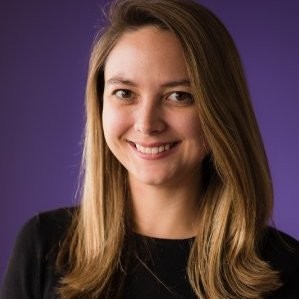 In fact, 54% of people say they want to receive marketing texts directly from a business, and 95% of texts are responded to within three minutes of being delivered, which makes a strong case for texting over emailing.
"Texting is the new way to get in touch with your customers," says Hally Pinaud, head of product marketing at Podium. "This is actually an important place where text is different from email—customers will respond, and they expect it to turn into a conversation."
Pinaud also says that 75% of consumers are already saying they actively want to receive personalized offers and upsells, directly on their mobile device "They actually prefer getting promotions this way over email and other channels," she adds.
There are many use cases for SMS marketing, from promotional campaigns and status updates to business hours, appointment confirmations, reminders, FAQs, BOPIS, and more.
"Our research shows that the top three use cases are promotions, loyalty offers or benefits, and back in stock messages—so that's a good starting point for building your program," Pinaud says.
So how do you get consumers to opt-in?
There are a few different ways. During a web chat conversation, you can convert the message to a text conversation to make it easier for the customer who needs to walk away from their computer.
You can also get them to opt-in when you ask for a review, send or receive payments, or use social media or in-person events to sign someone up. Offering a text option right from your Google My Business listing can also help push customers to reach out to you and to stay signed up for your text messages.
Pinaud also offers the idea of asking for opt-ins through email footers. "In the 20% open rate of emails, those folks are the ones you want getting your texts—let them know about the option in the email they're already reading," she says.
SMS marketing can also be used to make payment options easier through a tap-and-go contactless option or by offering a way to process credit cards by text message or an app.
"Nearly one-third of all consumers prefer a mobile payment option, like text messaging," Pinaud says. "Yet only 26% of businesses use text messages to collect payments. And for the future, reports suggest that over 25% of all digital commerce payments in 2024 will be made with a QR code. But the newest option, just like with SMS marketing, is texting."
If you're interested in getting started with SMS marketing, Pinaud offers a few best practices.
Podium's recent research report shows that consumers are about 51% more likely to respond to a message with someone identifying themselves ("Hey, this is Jim from…") before jumping into the offer. That's why it's important to keep things conversational.
Pinaud also says to personalize your text. "Most platforms will let you use the recipient's name, but one really interesting fact: using even one "tag" in our platform (that is, targeting the audience) lifts engagement and conversion by over two times," she says.
Finally, keep it short and sweet when writing the text script—160 characters or less. Including links is also good for ROI tracking and can improve overall engagement.
This story first appeared on sister publication Casual News Now