Some suppliers are sending the opposite signal, but retailers have been working overtime on both the buy and sell sides of their businesses
HIGH POINT — You might think by now something is about to give.
The supply chain is still broken. Restaurants are back to seating people indoors. Airport traffic has picked up. Surely furniture customers are growing a little impatient with the long waits and now want to spend their disposable dollars elsewhere.
But if that's the case, Beiter's of South Williamsport, Pa., sure isn't seeing it. Sales for the furniture, mattress and appliance retailer are running about 25% ahead of 2020 and have yet to show the first signs of slowing down. What's more, that 25% increase is on top of a 12% bump last year over 2019, despite being closed for 42 days during the lockdown stage of the pandemic, said Joe Beiter, chief merchandising officer and co-owner of the five-store independent retailer.
"My personal belief is we expanded our customer base during Covid, and we just gained market share because we had the goods to sell," he told Home News Now.
About 35% of Beiter's business comes from appliances, "and I think by having the goods when Lowe's and Home Depot and a couple of the other big guys didn't have them, we just expanded our customer base, and now they're repeat buying or sending in their friends."
Home News Now interviewed Beiter and several other retailers during the recently concluded High Point Market to get a read on their favorite products on display here but also to ask this question about demand and whether retailers are at all concerned the good times are coming to a close. Without exception, they told us demand is holding. They're less in agreement, though, on how much longer the boom is going to last.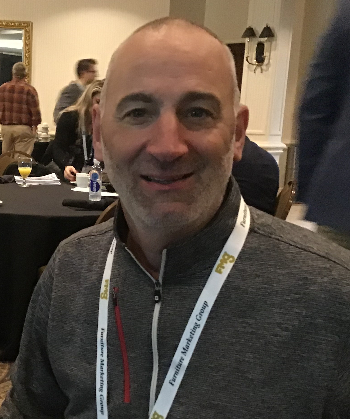 Their explanations for why demand has held up varies, too. Beiter honed in on the idea of a long-term market share gain, driven, perhaps most notably, by what happened in the appliance sector. He said there has been a documented shift in consumer reliance on independent dealers since the pandemic began, especially on the appliance side, "because the big box guys did a terrible job."
"Even if they took an order, we were hearing customers were getting called the day of delivery and told it wasn't coming for another six weeks," he said.
Meanwhile, the staff at Beiter's, he said, was performing much better on the communication front. They were informing customers of the industry's "shortcomings." They were up front and proactively pushing them to consider buying what was on the floor, especially if they were in a hurry.
"And we just had a steady stream (of merchandise) coming in," Beiter added. The retailer never stopped buying, even when the situation looked most dire. Beiter's took the influx of cash that came with the pandemic-related government loans and from the initial influx of business when the lockdown ended. And it spent it.
"Rolled the dice is basically what we did," he said, "putting in orders that were going to be three, six, nine, 12 months out. Sales just kept driving it, which gave us confidence to keep that pipeline filled."
Beiter said his business has been able to secure enough product in part because it relied on the solid vendor relationships it has built over some 30 years. "We really leaned on that," he said.
"And we also opened our minds to bringing on new vendors, Aspenhome, Flexsteel and Albany to name a few." It also brought back Hughes Furniture.
Consumer demand at Miami Gardens, Fla.-based El Dorado Furniture hasn't let up yet, either, said Chief Operating Officer Pedro Capo, for a cascade of reasons. All competitors in the market are in the same boat when it comes to supply restraints, which means the customer has been willing to, or perhaps conditioned to, wait.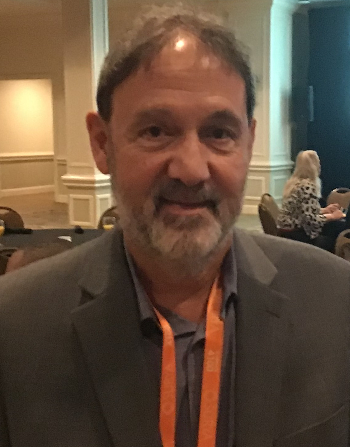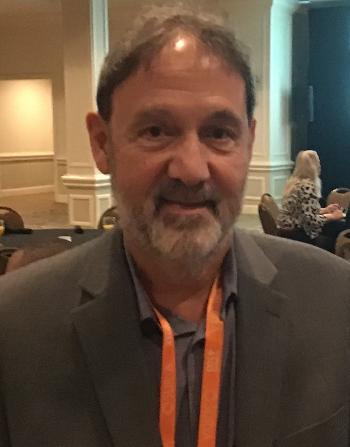 "And they're paying for it up front," despite the price increases. Think of it this way, he said: If there are 100 pieces of furniture on order and you're the customer getting any one of those 100 pieces, do you really want to risk stepping out of line and becoming the customer for piece No. 101? And wait for yet another shipment to arrive?
"There's still a lot of money out there," Capo added. "They've got nothing else to spend it on. They can't buy a car, either, can't fly. It's a fun time, let me tell you."
If Salt Lake City-based RC Willey has seen any let-up in demand it's been very minor, said CEO Jeff Child, adding that the very strong housing sectors in all of its markets probably has a lot to do with it.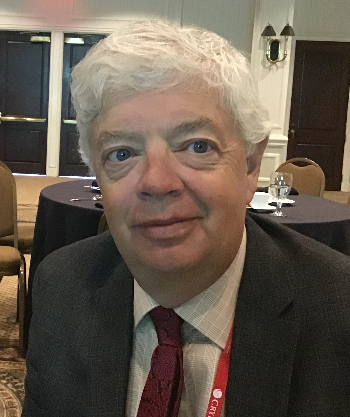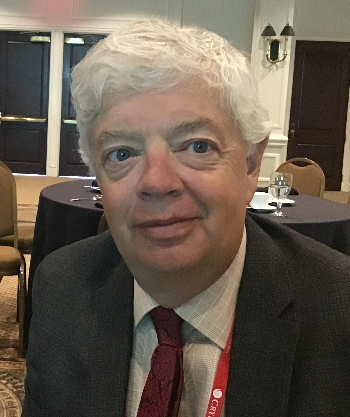 But Child does think a dropoff is coming. It's a concern, he said, but it's also to be expected.
"Right now, we're at such an artificially high demand, I think it will probably get back to where it ought to be."
One of the reasons Oscar and Tommy Miskelly came to High Point Market was to take the temperature of others on this demand question. The partners in Jacksonville, Miss.-based Miskelly Furniture said the retailer has yet to witness any declines in consumer demand. Oscar Miskelly believes one reason is because, over time, the company has become the dominant middle-market furniture store in the state and that smaller retailers in other areas may be having a harder time getting the goods. 
"We're seeing people show up from all parts of the state with trailers, coming to buy and pick it up same day."
His brother Tommy Miskelly added something along the lines of what El Dorado's Capo was driving at: "If they can't buy a new car — and they haven't been able to for a year — they're not making car payments. They've got extra money to spend on the home. I think this has been an (underappreciated) help to our industry," along with the cut in travel.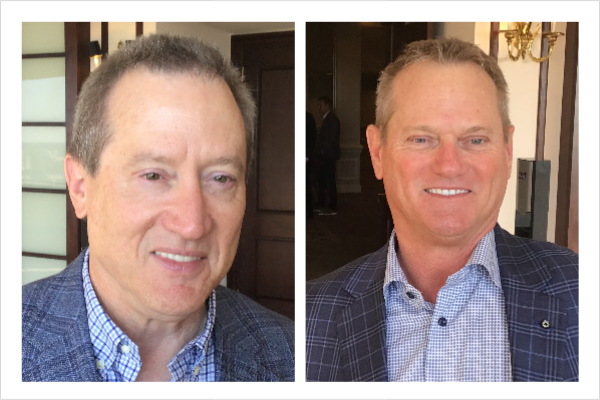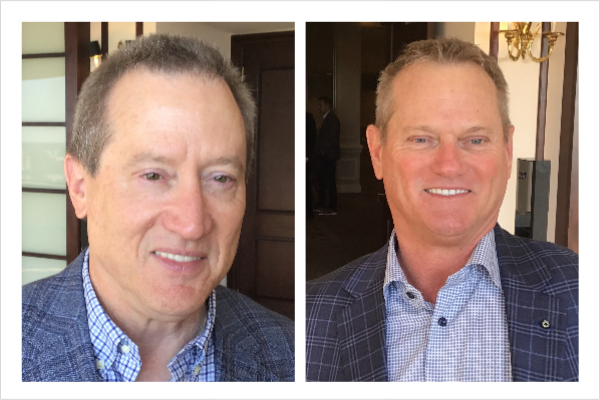 Eventually, these other industries will catch up, but they haven't yet.
Still, the Miskellys don't want to read too much into their own experience, so they came here asking this same question to others.
"And we're definitely hearing that's it's slowing," Oscar Miskelly told HNN. "Not everybody is saying that. Some of the retailers are not, but I'd say the majority of vendors are seeing some slowing in orders."
That seems to line up with some of the latest stats available on the furniture industry. According to the September retail sales report from the U.S. Department of Commerce, furniture and home furnishings stores saw a 13.4% increase over the same month a year ago (and a slight 0.2% ahead of August). So no real slow down for retailers yet.
But on the supply side, in its latest Furniture Insights newsletter, Smith Leonard reports new orders of residential furniture were down 11% in July compared to the same month in 2020. It was the first YOY monthly decrease in just over a year. The report, however, also notes the 2020 number was up 24% over July 2019, signaling the start of the big comeback from the pandemic lockdowns.
So it's quite possible the industry is seeing both — consumers still buying and retailer orders for more goods perhaps slowing a bit. What's not so clear is whether retailers are actually pulling back or if current supplier backlogs are impacting how many new orders make their way into the pipeline.
"We've got more inventory than we've ever had, and we're hearing that for a lot of other retailers. Everybody's warehouse is just about full," Oscar Miskelly said.
How is that possible given the severe supply disruptions? Because back in May 2020, when Miskelly reopened and saw the incredible surge in consumer demand, "we just started buying and haven't stopped," he said. Beiter's and others paint a similar picture.
That's not to suggest the supply chain crisis isn't real. Indeed, over the next six months, Misklley believes it's going to get even worse, and that the retailer's giant distribution center won't be nearly as full as it is today.
"We're already starting not to have bookings that we were normally getting out of Vietnam," he said. "So from, say, now to probably April, it's going to be slim pickings in terms of receipts of container goods."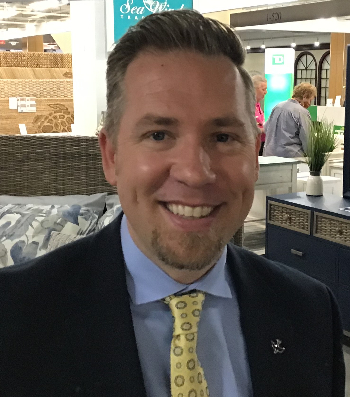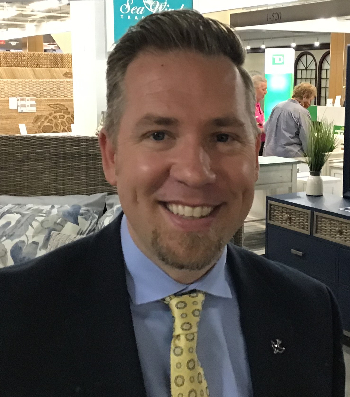 That lack of supply relief also concerns Lael Thompson of Home Collections Furniture in Aurora, Colo. Like the others interviewed for this story, he hasn't seen a dropoff in demand despite the delays. If anything, "it feels like it continually, gradually, steps up," he said.
"But what I'm concerned about is with the extended lead times, consumers are going to get bored and go spend their money with people who can give them something faster — whether it's TVs or whatever," he said.
Yes, consumers are becoming conditioned to the waits, but they're not happy about it.
"What I'm nervous about is at some point we're going to push our luck."