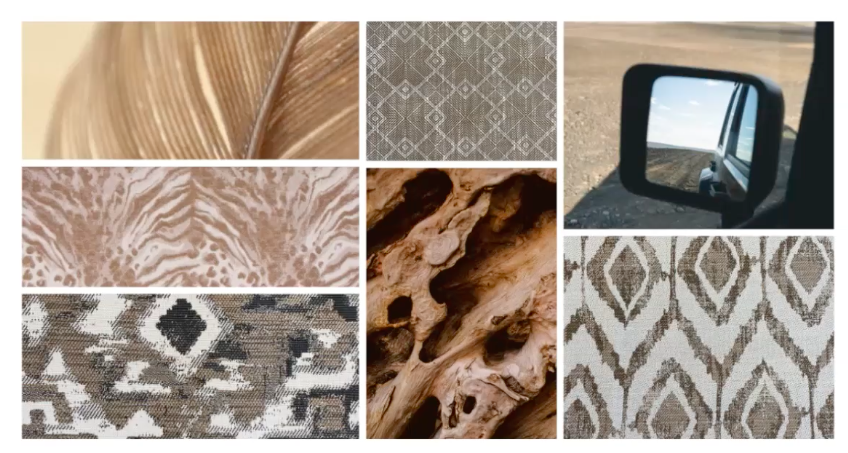 This story first appear on our sister site Casual News Now.
HIGH POINT — At the ITA Showtime Market, buyers got a chance to see some of the latest trends in color, pattern and style for performance fabrics. We got the scoop from designers at Bella Dura Home and Sunbrella on what's hot now. See part I of our market report here.
Brown is Back
While brown has never actually gone away in outdoor, it certainly slipped in popularity amid the gray trend of recent years. But as color palettes have warmed over the past few seasons, brown has come back in a big way.
"I never thought I'd show brown on a color trend board, but I like it now," said Bella Dura Design Director Sarah Keelan. "I feel like brown is really coming back because there's been so much gray."
Bella Dura launched several brown-infused colorways this market, including Chestnut, which includes redder-cast browns, and Alpaca, which draws inspiration from customer requests for more camel shades.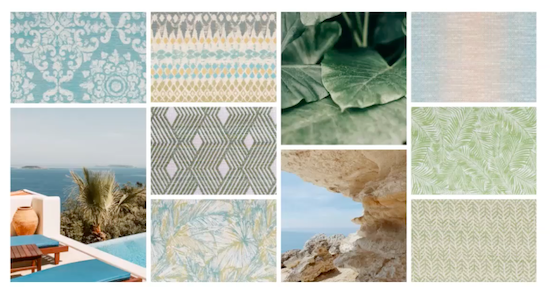 Green Growth
Natural influences continue to shape performance fabric trends, and nowhere is that more evident than the influx of greens of all shades into the home palette.
"Green is becoming more popular," said Keelan. "I think it's going to be how blue is with the whole range—there's not one specific green."
Greens on display at Showtime ranged from deep emerald to soft sage. And those green tones feed into the need for serenity and a return to nature during and after the pandemic.
"Colors have shifted," said Emily Robinson, design director, Sunbrella. "Soothing colors and colors that convey happiness are growing in popularity."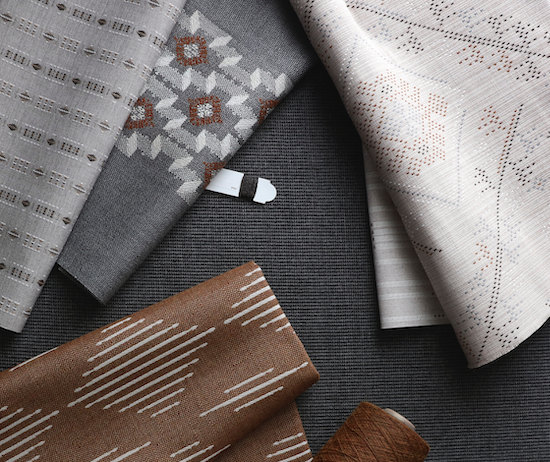 Handmade Details
Fabrics with details inspired by handmade techniques—from dying to embroidery—are growing in popularity.
Sunbrella introduced a number of fabrics with handmade influences, such as Drifting, which offers a fresh take on stripes.
"It's a mix between pattern and stripe that looks like a hand-dyed shibori effect," said Robinson.
And the company's aptly-named Handwoven is a natural cotton-looking fabric with a pinstripe detail that features an embroidery look.
Texture through Color
Visual texture—the illusion of texture created through using different colors to add dimension—was a big trend this market.
Sunbrella introduced several fabrics that mimic the look of textural details by using color, such as Baccata, which has a motif that recalls intricate embroidery.
"The dots motif is adding texture by color to give that embroidered look," said Robinson.
And these texture-by-color fabrics offer more opportunity to include subtle pops of color that won't overpower a space.
"The Sandstone color way is grounded by the Small Wonder pattern that has tones of coral a little hint of blue," said Keelan.