LEHI, Utah — Bedding producer and retailer Purple Innovation has temporarily shut down parts of production at its plants in Utah and near Atlanta following a fatal accident last week.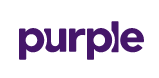 Home News Now learned the company was warning retailers the move may delay shipments, but Purple has denied this.
The accident last week at Purple's Grantsville, Utah, operation led to the death of a 51-year maintenance worker there. Purple spokesperson Misty Bond told a local news outlet the worker "succumbed to her injuries while performing a repair," but was not pulled into a machine as was previously reported.
"We have temporarily paused areas of our production facility in Grantsville, Utah, and McDonough, Ga., to investigate the accident as well as install additional safety equipment and procedures to prevent similar accidents from happening again," Purple said in a statement to HNN late Thursday. "However, at this time we do not expect our customers to be impacted and have not contacted customers regarding delays in shipments."
The company did not say how long it expected the pause to last.
KUTV, the CBS affiliate in Salt Lake City, reported this was the fourth workplace safety incident reported at the Grantsville facility since January.
Bond told KUTV in Salt Lake City last week that the Occupational Safety and Health Administration had cleared it to resume operations after suspending production following the May 13 accident. "However, we are conducting an internal assessment and will not resume full production until we are satisfied this type of event will never occur again," she said, according to the station's report.
"We are also in the process of engaging an outside firm to assist us in reviewing, and where appropriate, improving our safety and training procedures." Bond also told the station Purple is also offering grief counseling for employees.