The Canada-based resource enters bedroom in a big way with the collection and adds dining room, occasional and other pieces
HIGH POINT — Primo International went from a gradual rollout over the past few months to a full-blown offering of its Two Chicks Home by Mina collection during the October High Point Market, expanding with more than 100 pieces of bedroom, dining, occasional and other products.
The line, in collaboration with Mina Starsiak Hawk, co-founder of home rehab business Two Chicks and a Hammer, and now best known for her HGTV series "Good Bones," brings Primo back and fully into the bedroom category after dabbling in it years ago. The latest introduction features three complete bedroom sets — with four-piece groups retailing for about $2,199, as well as three lifestyle-oriented headboards with matching nightstands, featuring inlay, hand-painted and carved designs (beds retailing for about $699, nightstands for $219)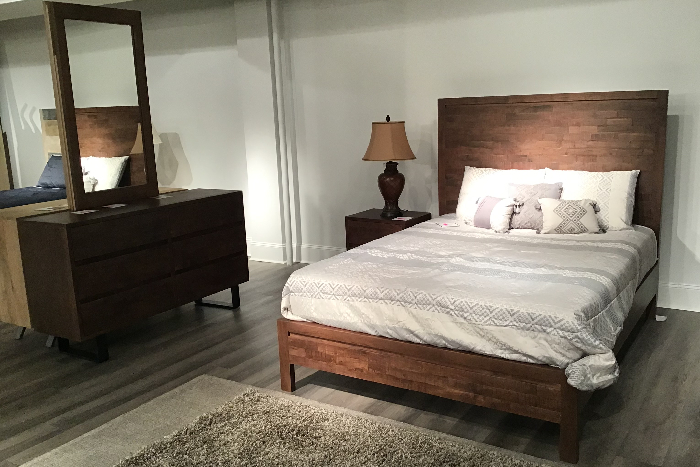 More firsts: a full Two Chicks Home dining room furniture offering in various styles that includes full groups with matching servers and other pieces, and pub and bar tables; and occasional tables and other accent pieces. Primo also added to the collection's bedding and upholstery, which were the first categories to roll out in April. That includes the addition of two well-received ottomans that convert into beds.
All told, roughly 25% of Primo 's 30,000-square-foot IHFC showroom was devoted to Two Chick Home by Mina this market, and the space dedicated to the line will only grow from here, said John DeFalco, executive vice president for the Canada-based whole-home importer.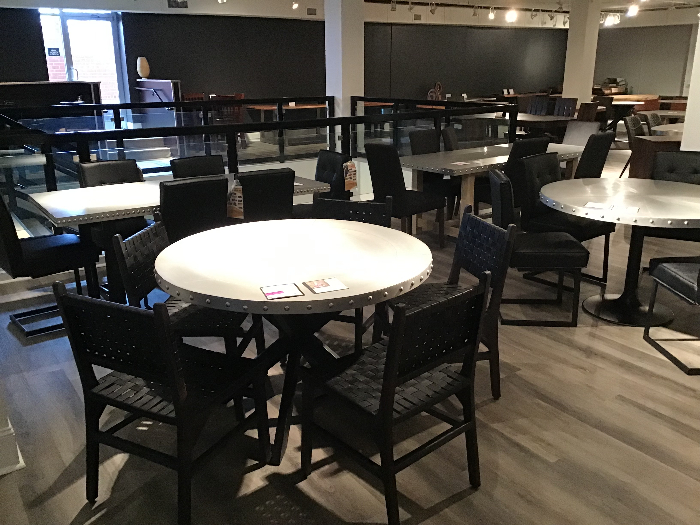 "We had our soft launch at the Las Vegas market (in April) with just a few items to show buyers we were getting into the business," he said. A few more items were introduced later that month during High Point's Premarket. And then supply chain disruption forced Primo to delay this full launch — initially slated for the summer Las Vegas Market — until now.
Market attendance was clearly down from a pre-pandemic October market, but "so far we're pleased," DeFalco told Home News Now. "We're seeing a lot of great customers —and customers we haven't seen in a long time," and they're responding to the new program.
"The response has been excellent," he said. "We've done some fashion-forward as well as utilitarian things. And we're also working hard to get the right pricing so it's affordable, because Mina's viewers are not the people building $20 million mansions. They're middle America, and we're trying to bring them good solid values, good looks, good fashion, good quality."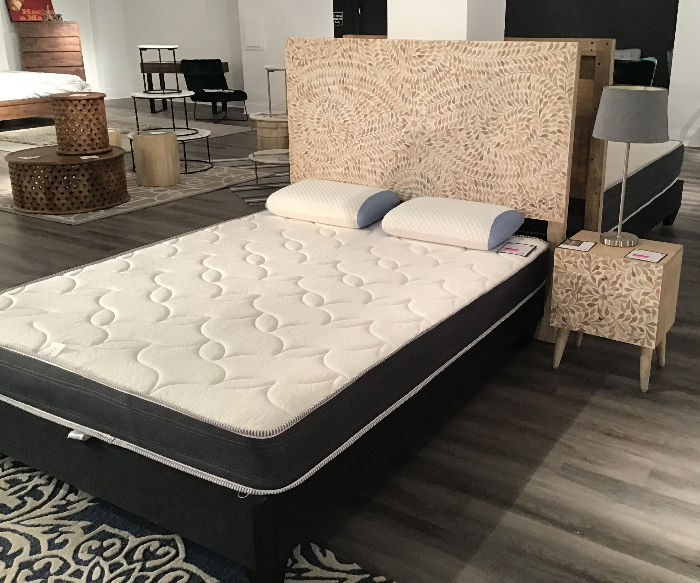 Price points are expected to range from about $79 for an occasional table, up to that $2,199 for a bedroom group. That's at full mark and includes the cost of shipping, DeFalco said.
The product is being sourced from Italy, India and China, and the company said it's about 60 days out from shipping on both the new case goods and upholstery items.
"We're going to continue to build a robust lineup of SKUs, and we continue to be excited about Mina's observations of trending styles and designs that fit the homes that Americans are buying today," DeFalco said.
"It's a powerful insight into what the people of North America are looking for."