HIGH POINT — The gradual rollout of Primo International's Two Chicks Home by Mina continued during Premarket with the introduction of more upholstery and a new pillow for the licensed line following the soft introduction at Las Vegas.
Here's a closer look at the collaboration so far with HGTVs "Good Bones" star Mina Starsiak Hawk.
First, a little more on the mattress, the Two Chicks Home Ethical Bed. It's responsibly sourced (with memory foam produced using "a gentler process to the ecology" and made by fair-paid labor in Italy," said John DeFalco, executive vice president of sales and marketing for the Canada-based whole-home importer.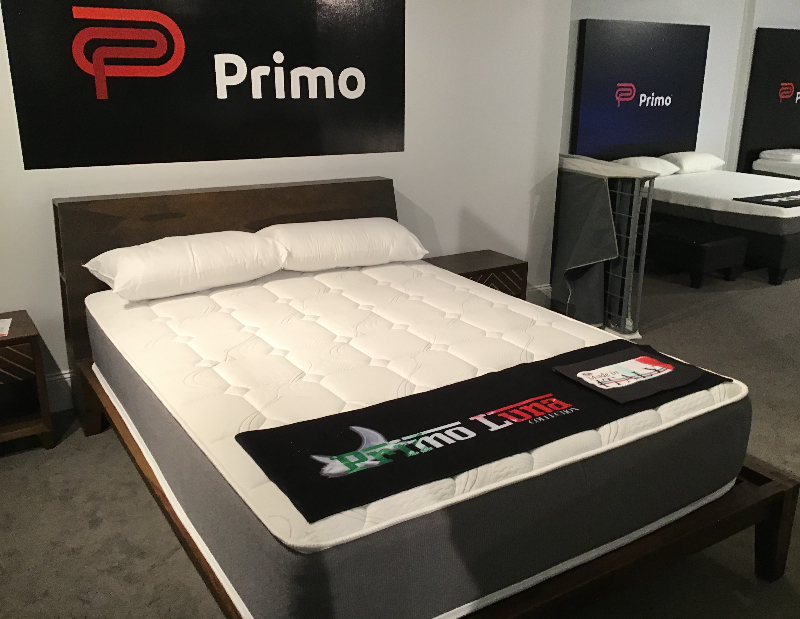 What's more, for every Ethical Bed Primo sells to a retailer, it will earmark a mattress to give to organizations in crisis and assisting people in crisis, such as hurricane victims, homeless shelters and women's shelters, he said. The recipient charities will be selected by a committee of people from both Primo's and Hawk's teams.
Other features and benefits include a hybrid coil and memory foam design, and a two-sided design that includes a breathable mesh basic on one side. "So it's a summer-winter story for some consumers who choose to sleep on the other side because it's cooler in warmer months," DeFalco said.
The Ethical Bed (point of sale and other signage to follow) comes with two free pillows, and the mattress is rolled and folded into a small box for easy customer transport or easy shipping to the door. DeFalco said the response to the new mattress program "has been incredible."
The retail price for the queen is $699, and it will be available by the end of May and on retail floors by early June.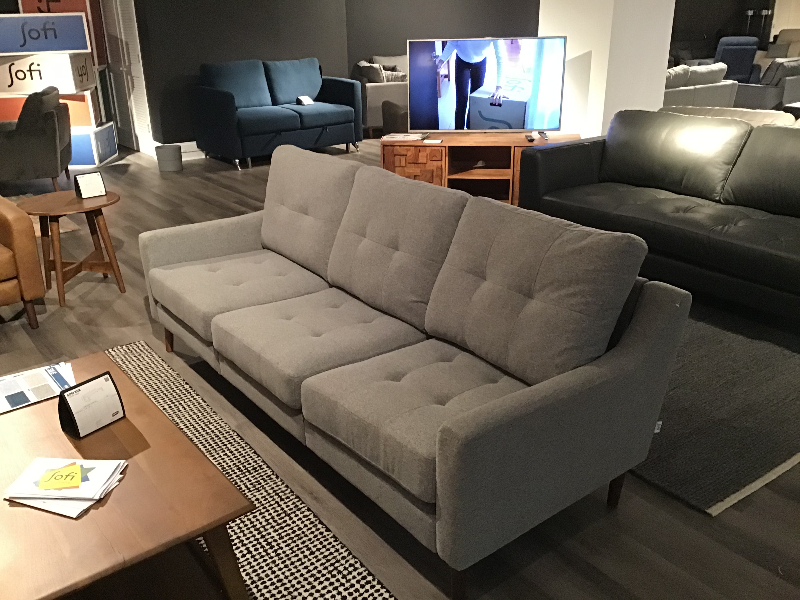 The Two Chicks Home by Mina version of Primo's popular Sofi Sofa collection lets consumers buy and build by components, again, making for easy transportation in small boxes and allowing for easy expansion of pieces — upsizing chairs to loveseats, or loveseats to three- or four-seat sofas, for instance, — as need change. No tools are required and the retail on the dual-branded sofa as shown would be about $899.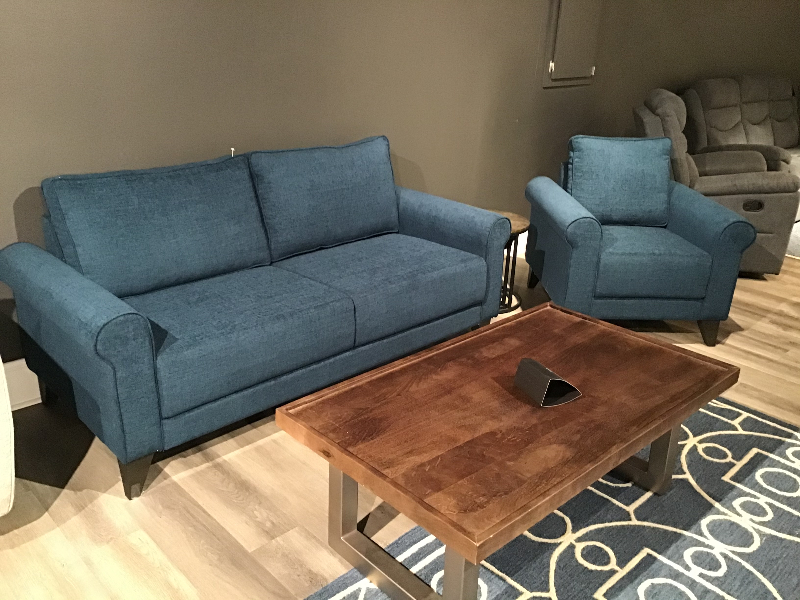 More upholstery-in-a-box items first shown in Las Vegas for the Two Chicks Home line designed again for easy shipping, storage and online sales. The estimated retail on the sofa is $699 and $399 on the chair.
A new Two Chick Homeby Mina Komfi pillow line was scheduled to arrive later in the Premarket schedule. The pillow came with a 60-day comfort guarantee. If they don't like you, Primo refunds their purchase.
Mina Starsiak Hawk is co-founder of Two Chicks and a Hammer, a home rehab business she started with her mother before gaining new fame with HGTV's Good Bones. She has also authored a children's book, "Build Together," and launched a store in Indianapolis about a year ago ― Two Chicks District Co.
After Premarket and over the next several furniture markets in High Point and Las Vegas, Primo will be adding to the Two Chick Home line with new versions of its Media Sleepers, dining room furniture, area rugs and bedroom furniture, DeFalco told Home News Now earlier this month.
"We expect to have a robust collection of product by the fall and expect the Two Chicks Home collection to be a significant part of our business in terms of our future thinking," he said.