The executive has been in leadership position with company since May 2018
HIGH POINT — Industry veteran Lee Boone has left his position as president of Home Meridian International, a division of Hooker Furniture Corporation, Home News Now has learned.
The company formally announced Boone's departure as part of a filing with the United States Securities and Exchange Commission Thursday morning.
"We are making this change as part of a larger effort to reorganize and realign the Home Meridian segment while reducing operating costs and improving segment profitability," said Jeremy Hoff, CEO of Hooker Furniture Corporation.
"Lee has been an integral part of Home Meridian for over nine and one-half years and has served in several key roles during his tenure," Hoff added in the filing. "He has served as President of the Home Meridian segment for the last nine months, served as Co-President of HMI for two and one-half years and President of Home Meridian's Samuel Lawrence Furniture division before that. His contributions to the company are significant and long-lasting. We thank him for his service and wish him well in his future endeavors."
The development also has occurred during a period of intense challenges for the industry — and the company — over the past 18 months as documented in Home Meridian's recent financial performance.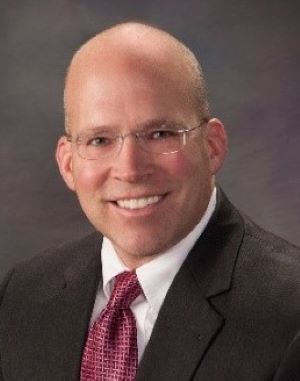 In addition to Covid-19-retail shutdowns in the spring of 2020, the industry has faced skyrocketing container costs and challenges securing space on containers during a period of ongoing consumer demand once retail reopened.
The industry also has been dealing with Covid-related shutdowns in Malaysia and Vietnam this summer. Home Meridian's wood divisions Pulaski Furniture and Samuel Lawrence Furniture source product from this part of Southeast Asia.
The segment reported $87 million in second quarter sales, up 23% from the prior year quarter, according to financial results released Thursday. However, Hoff noted that the segment ended the quarter breakeven due to a variety of factors including high container and shipping costs.
"Lower allowances, reduced fixed and other operating expenses were all favorable, but not enough to mitigate the impact of all-time record freight costs," Hoff said in the earnings release.
Overall, Hooker Furniture Corp. reported consolidated net sales of $162.5 million for the quarter, up $32 million, or 25% from the same period last year. Net income was $7.5 million, up 29% from the $5.8 million reported the same period last year.
Boone had worked as president of Home Meridian International since November 2020 and was previously co-president of the division since May 2018.
Before that he was president of Samuel Lawrence Furniture from March 2012, through June 2018.
For about six years before that, he was president of Legacy Classic Furniture and before that led the company's youth bedroom division as general manager for three years. Prior to this, he was vice president, national accounts at Universal Furniture for 13 years.
Boone told Home News Now he plans to stay in the industry following his departure from the company.
"I am going to take a little time and assess my options; I believe there are a lot of opportunities out there in winning situations, and I will take some time to explore what they are," he said. "I will be back in the game – I love it too much not to jump back in. I am actually excited about the process.
"I'm not going to look backward; I want to look ahead. Our shifting industry is going to reward fresh thinking and new business models. Change can be great."
Division executives, Page Wilson, president of Pulaski Furniture and Scott Smith, president of Samuel Lawrence Furniture remain with the company, Hoff told Home News Now.