HIGH POINT — In stock, five-year financing and buy more, save more appeared to be key themes in the Labor Day weekend promotions this year for a furniture industry still coping with product shortages.
Some were loud and clear about their in-stock positions. Others this time chose not to call too much attention to it, as several items they were promoting up front were not destined to arrive at the customers door for a good month or more. Home News now took a spin around the Internet to see what stores (and Wayfair) were offering for the holiday weekend. What follows are screen grabs and emails from 16 companies showcasing key ingredients and themes.
And we start, as we did for Memorial Day, with Indianapolis-based Kittle's because a lot was going on.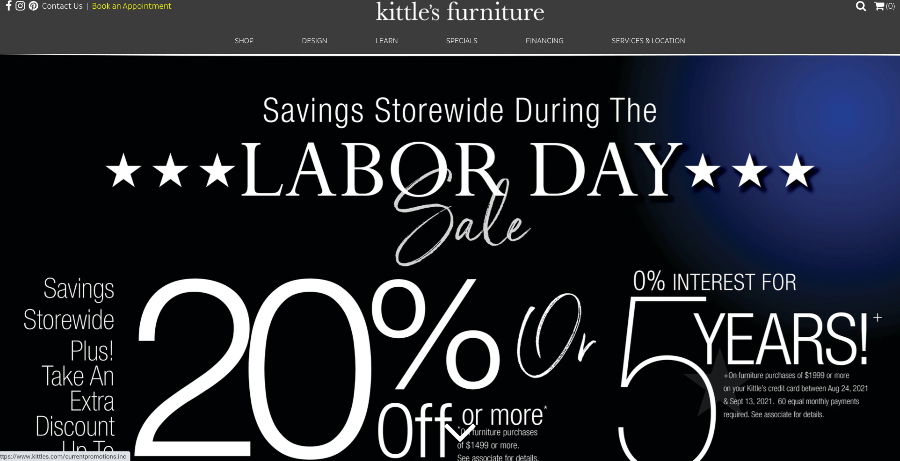 The retailer offered an extra 20% off or five-year no-interest financing, but it was the next image in the rotation that seemed particularly bold considering the industry's supply chain troubles.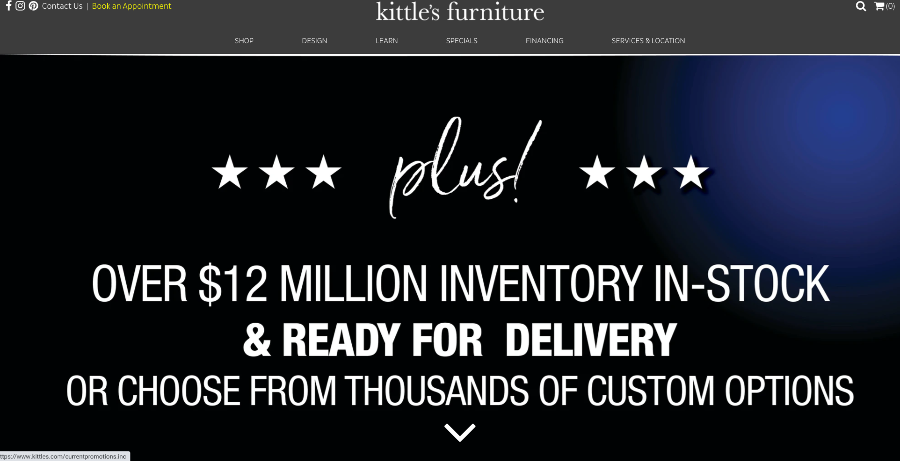 Perhaps, most surprising: That $12 million+ in inventory is up from the "over $11 million" it promoted for Memorial Day weekend, before the industry supply chain went from bad to worse.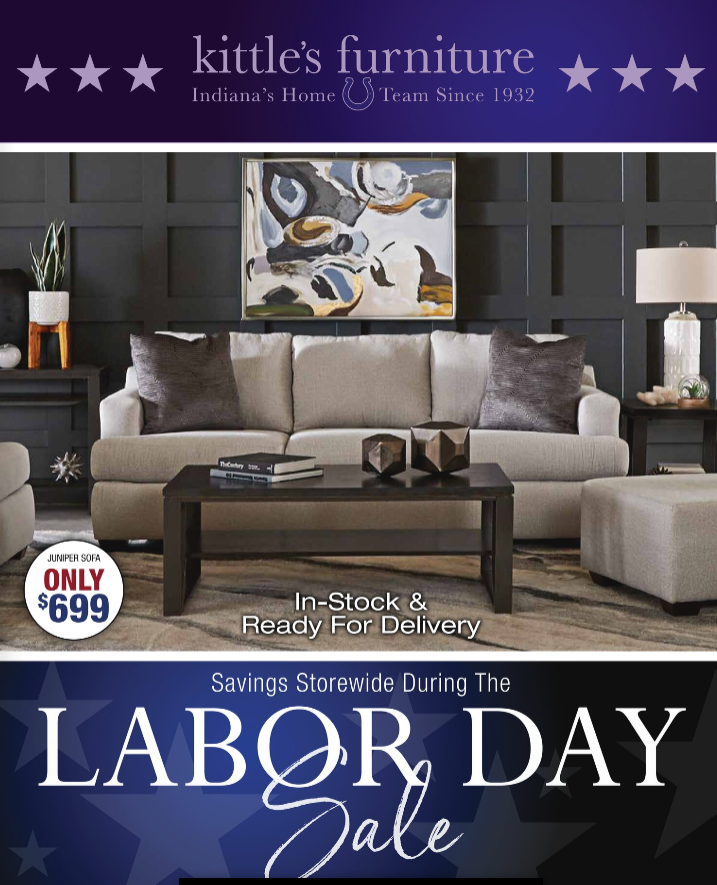 Kittle's also promoted in-stock in its 20-page digital Labor Day Stylebook.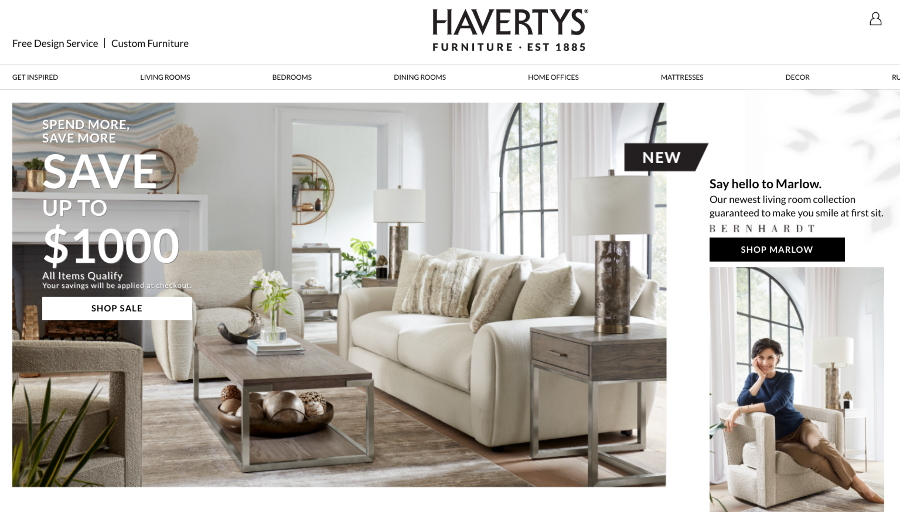 Atlanta-based Havertys used the occasion to promote savings of up to $1,000 on orders of $7,500 or more, and thanks to a big custom business the weeks' wait for some items appears reasonable. But that wasn't the case with everyone.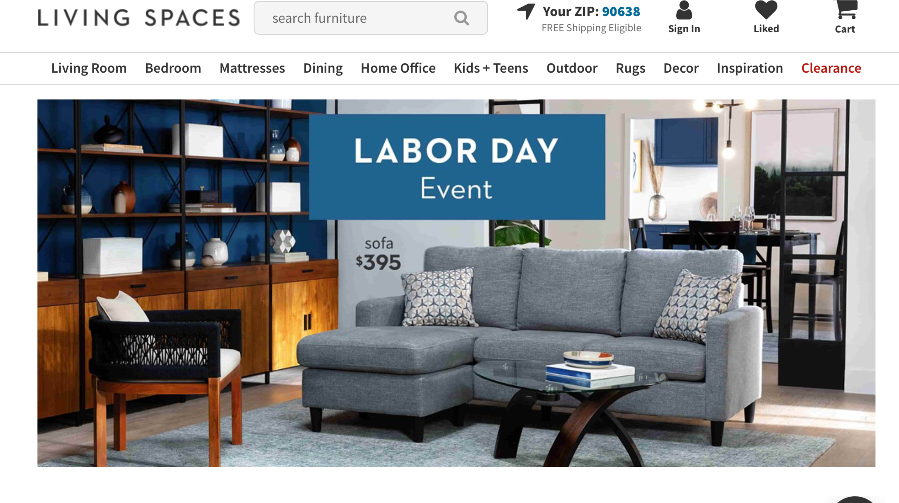 Take La Mirada, Calif.-based Living Spaces. That $395 sofa promoted in the main image on its home page?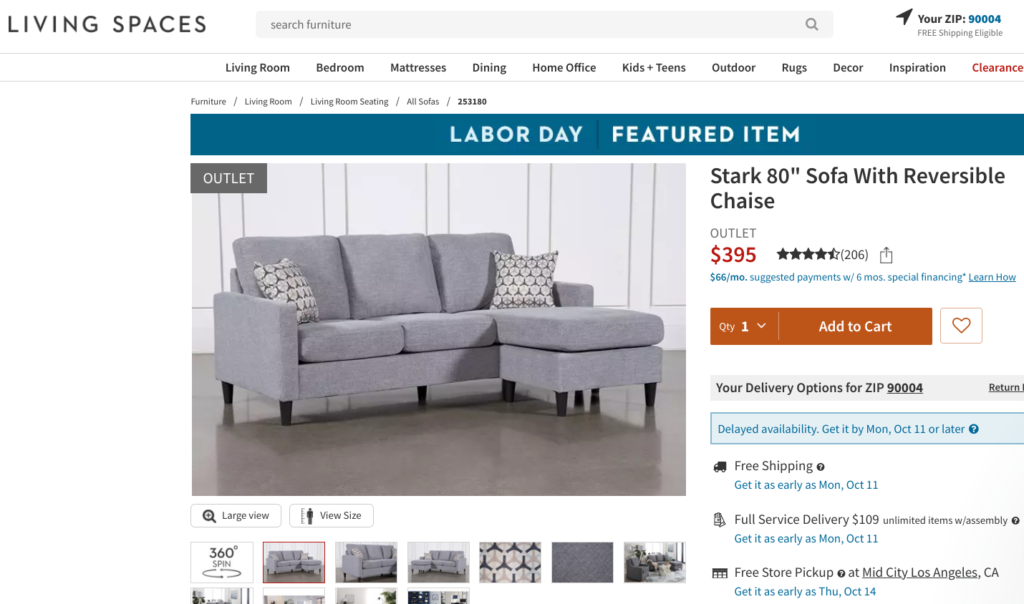 Consumers are told not to expect it until sometime in mid-October (or longer if you're located outside one of its main markets).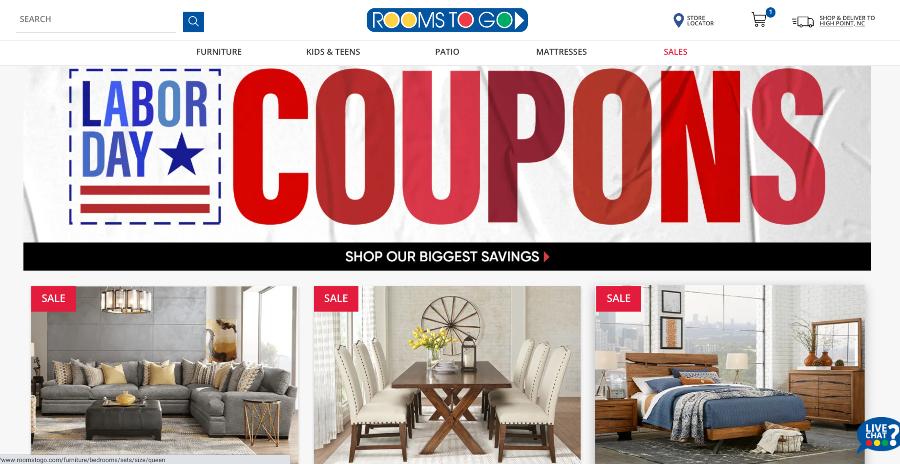 Seffner, Fla.-based Rooms To Go promoted its familiar coupon deals (and five-year interest-free financing), including a free side chair with purchase of a matching five-piece dining room, a Therapedic queen mattress for $299, a $755 five-piece Woodcreek bedroom, and $500 off a nine-piece power reclining sectional.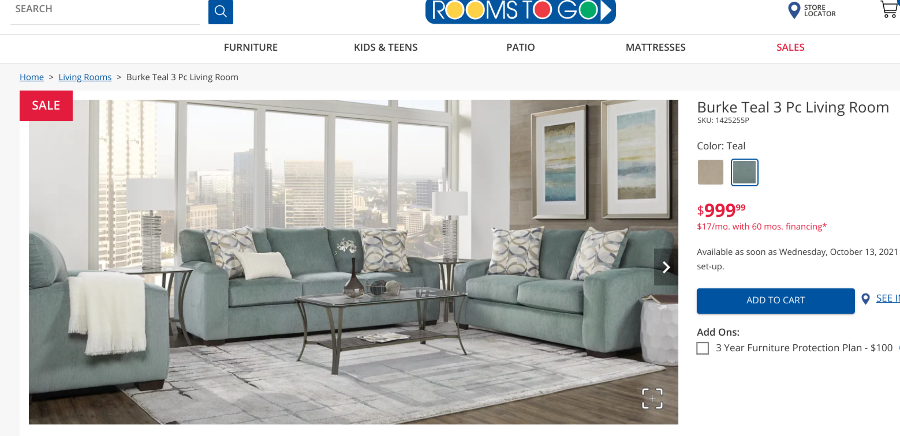 But like for so many, supply seems to be an issue. The first upholstery group we clicked on isn't available until Oct. 13.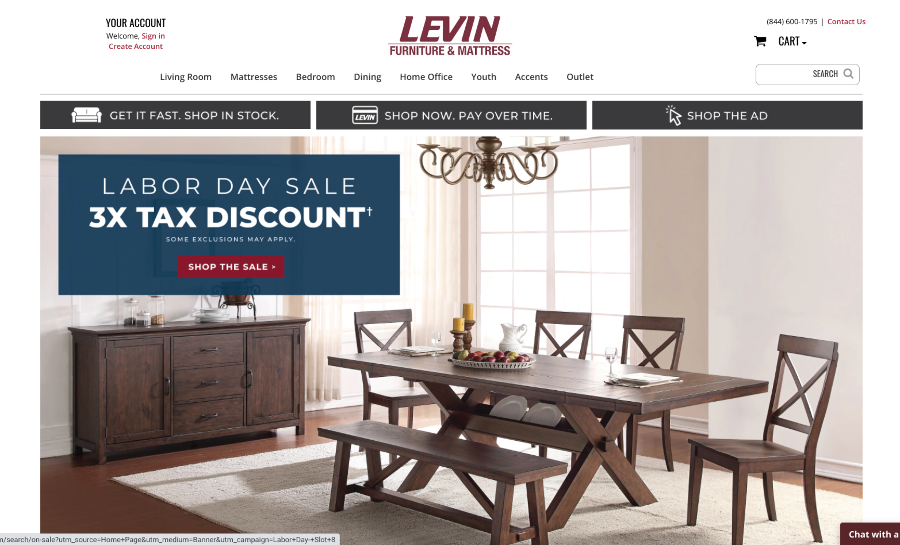 Same thing, only worse, for Mt. Pleasant, Pa.-based Levin Furniture & Mattress, which promoted, among other things a discount equal to three times sales tax.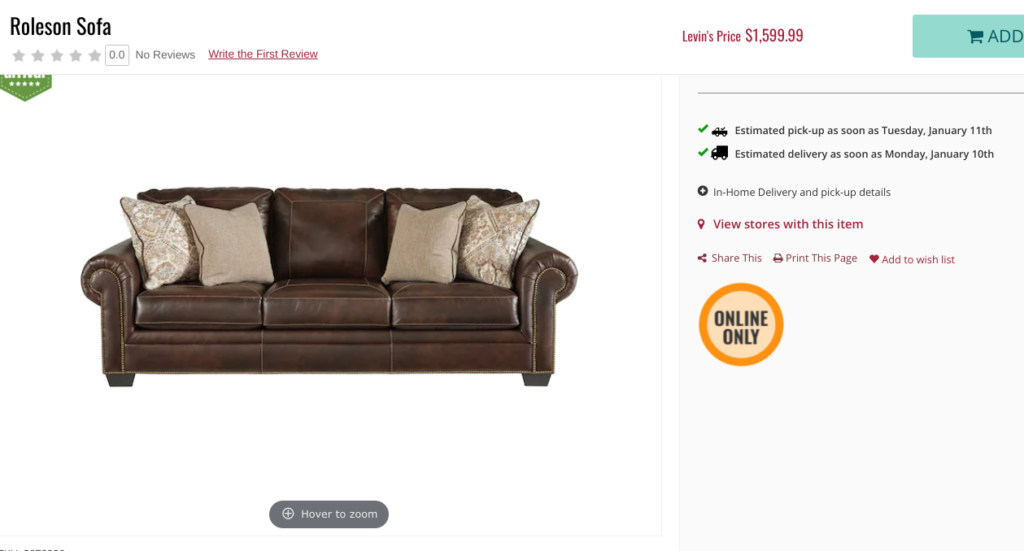 The first item we clicked on was this leather sofa, a "new arrival" that apparently hasn't arrived yet as it won't be available until January.
Meanwhile, Jackson, Miss.-based Miskelly Furniture was all about "in-stock" this Labor Day. It wasn't obvious in the main homepage image, promoting savings of up to $300 and that 60-month financing again, but just below …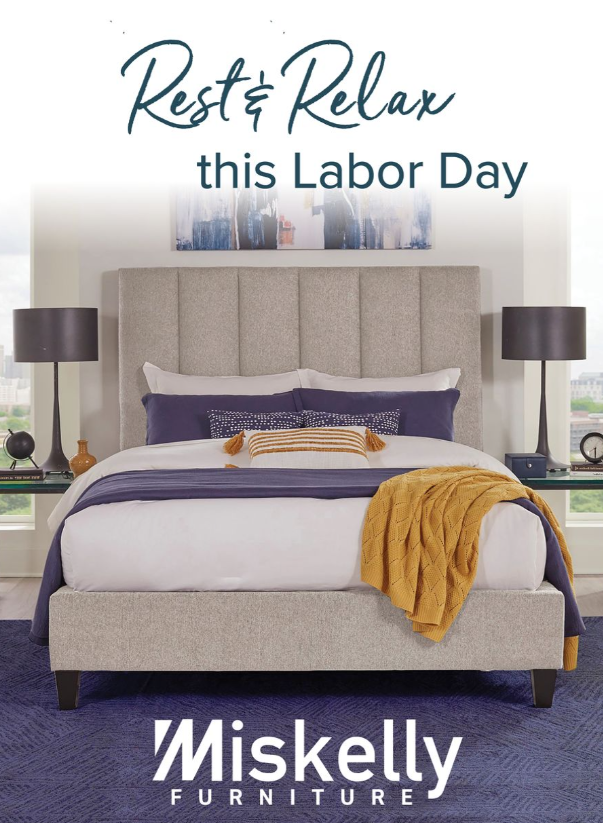 And even in an upscale-looking, 40-page Labor Day digital look book, "in stock" was a core message. This Miranda Kerr Home sofa from Universal was on first flip. Click it and it opens up the product page: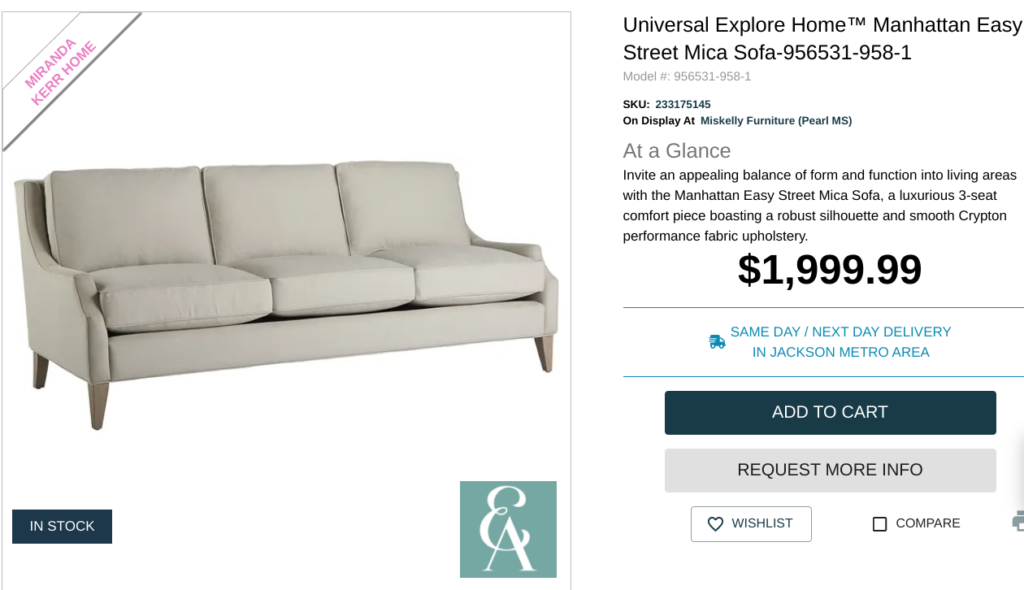 San-Diego-based Jerome's repeated a $10,000 shopping spree promotion that it did well with for the first time during Memorial Day weekend. It also offered "five-year special financing," but at 9.99%, it didn't seem so special compared to the other no-interest offers out there.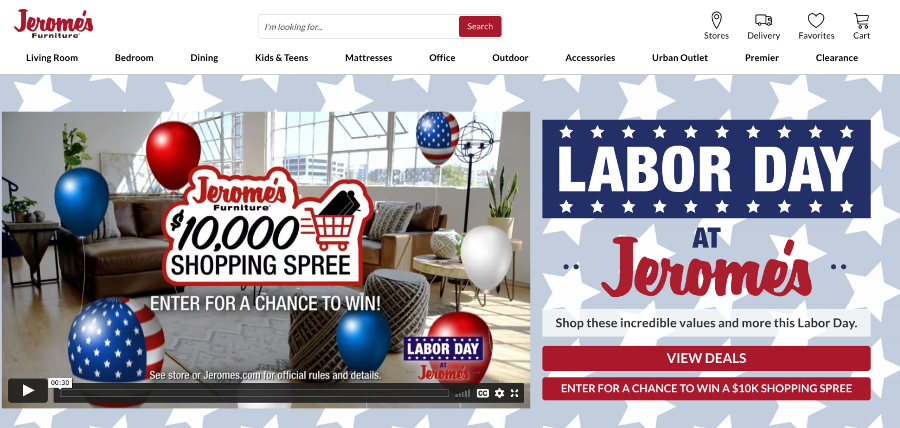 Here's an email from Columbus, Ohio-based Big Lots — all in-door furniture on sale and 20% off all Broyhill Furniture. Big Lots also used the holiday to promote its Easy Leasing lease-to-own option through Progressive Leasing: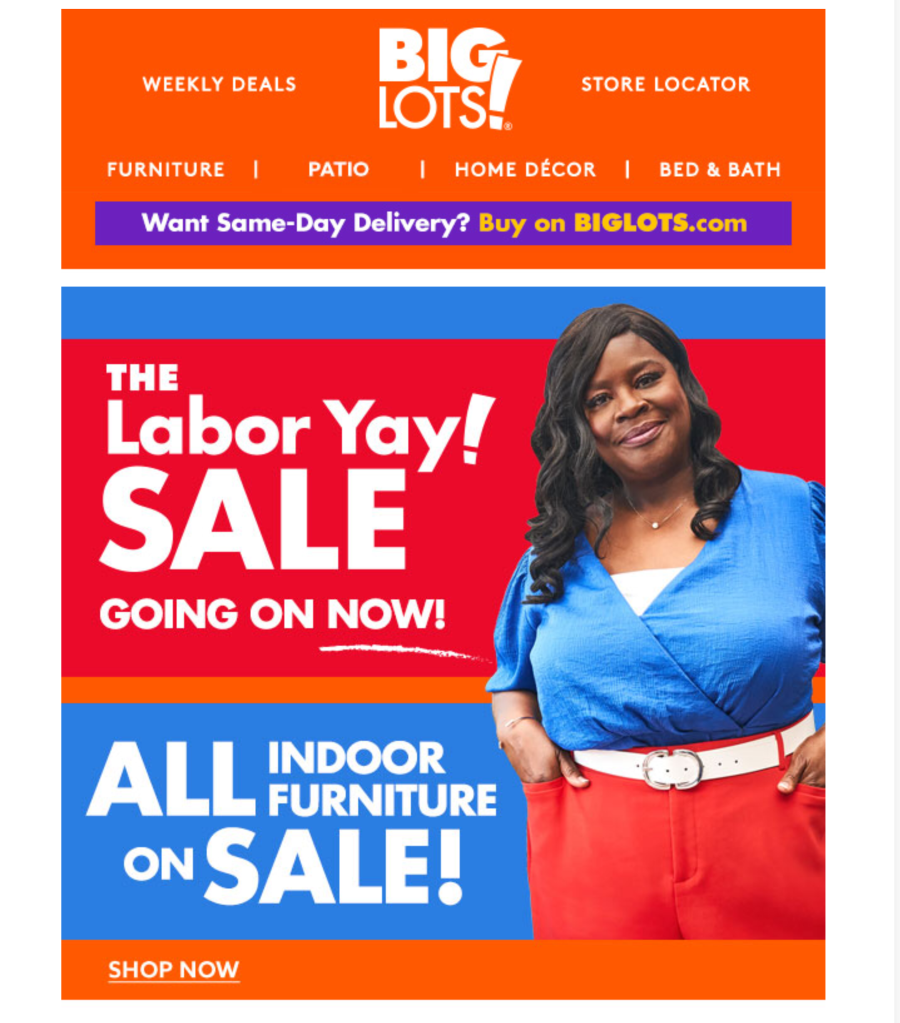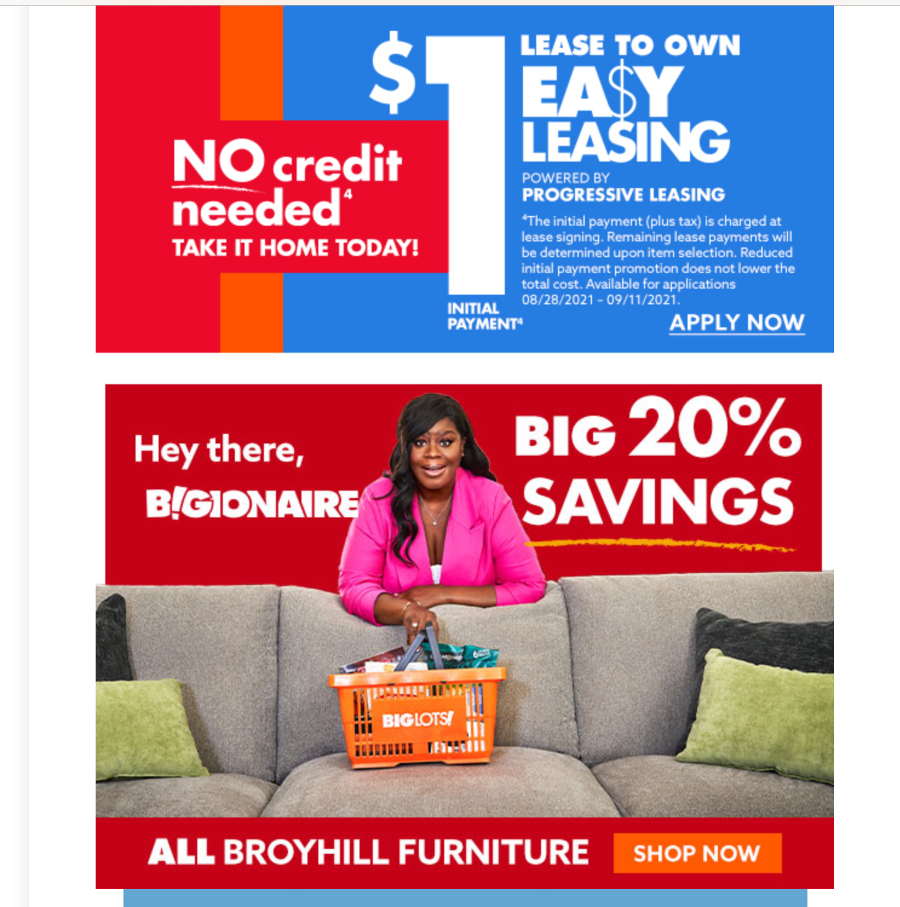 And this email from West Elm: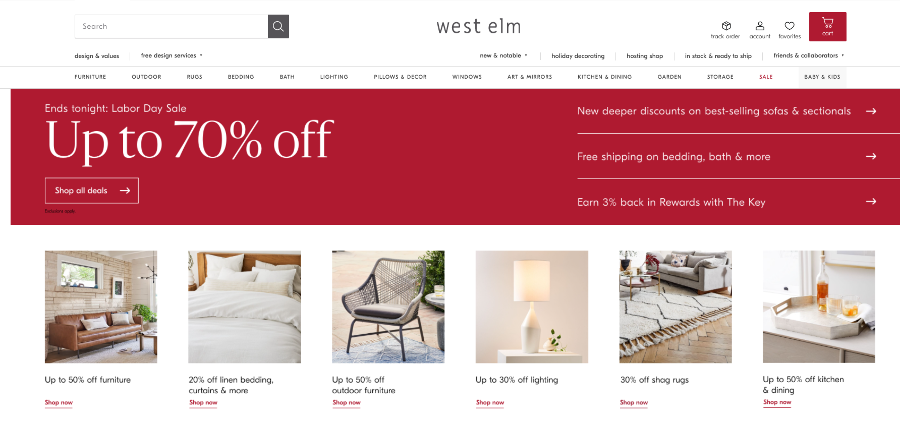 In notorious West Elm fashion, it was one of at least four Labor Day emails we received over the holiday weekend including two Monday.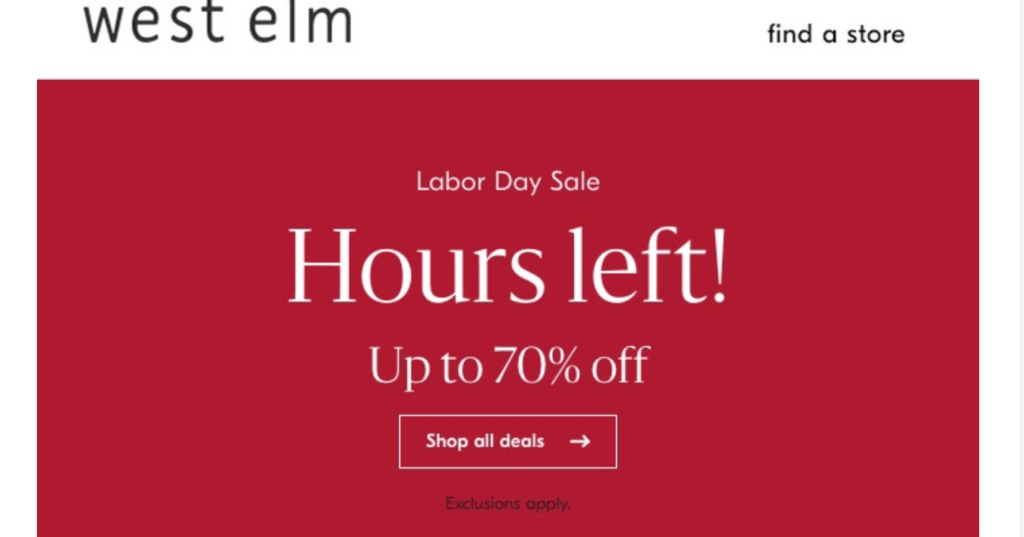 Home furnishings e-commerce giant Wayfair also promoted up to 70% for what it called "Labor Day Clearance."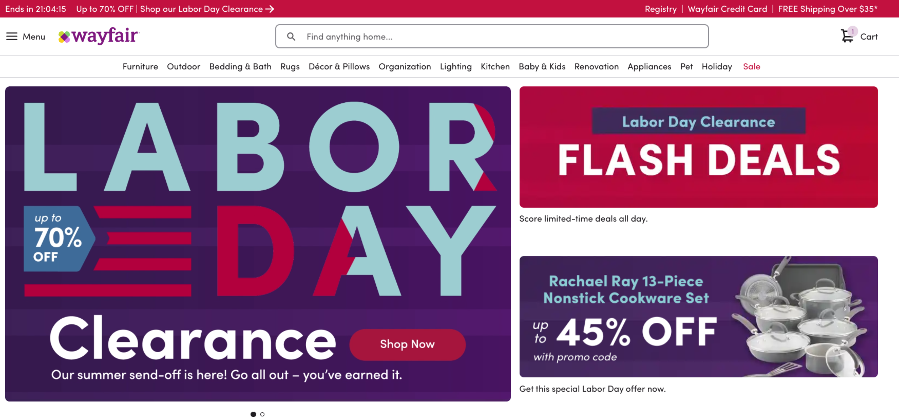 The first furniture item we clicked on would take three to four weeks to arrive.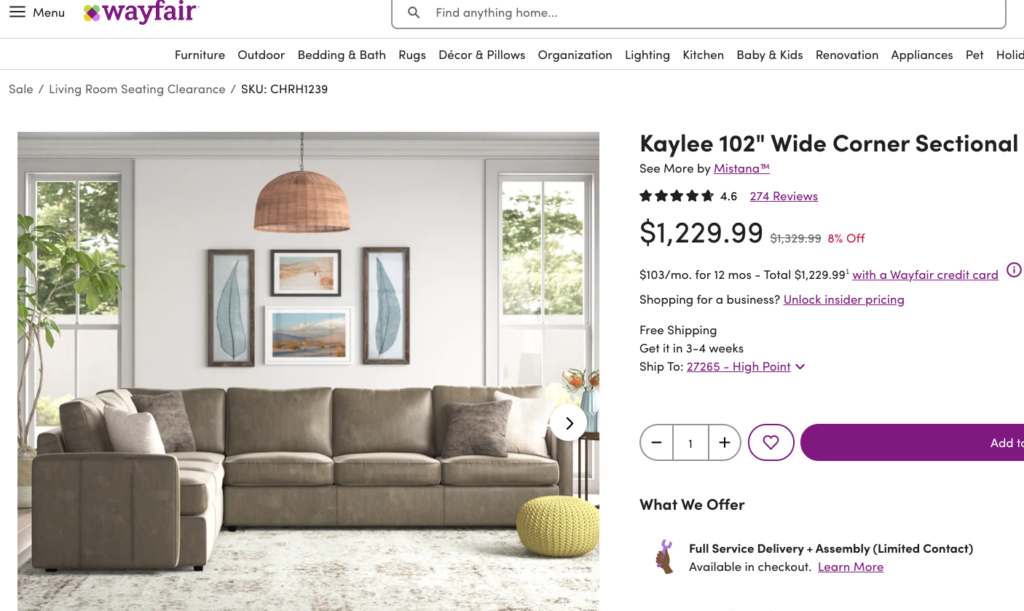 Rapidfire Now from Miami Gardens, Fla.-based El Dorado Furniture:
Lombard, Ill.-based The RoomPlace: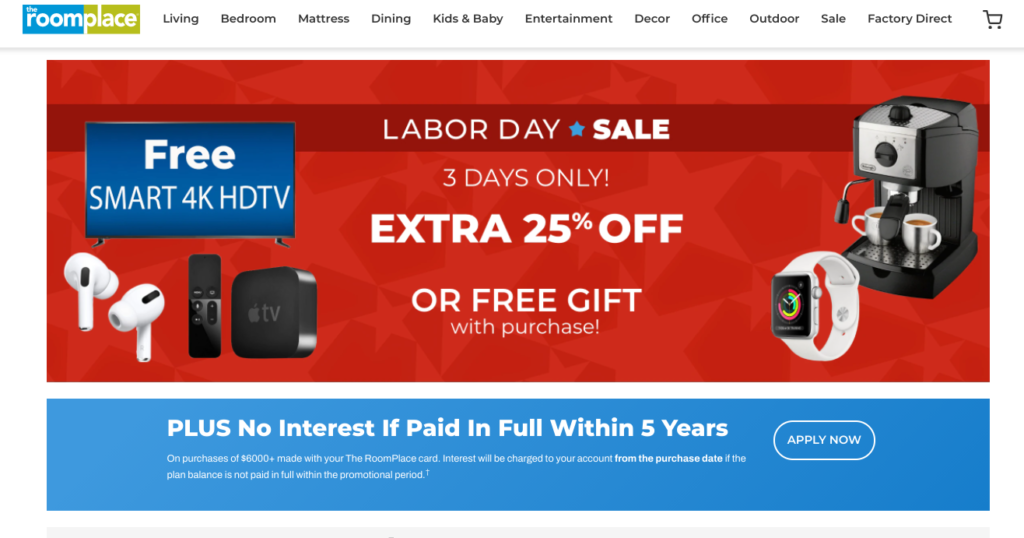 Liverpool, N.Y.-based Raymour & Flanigan: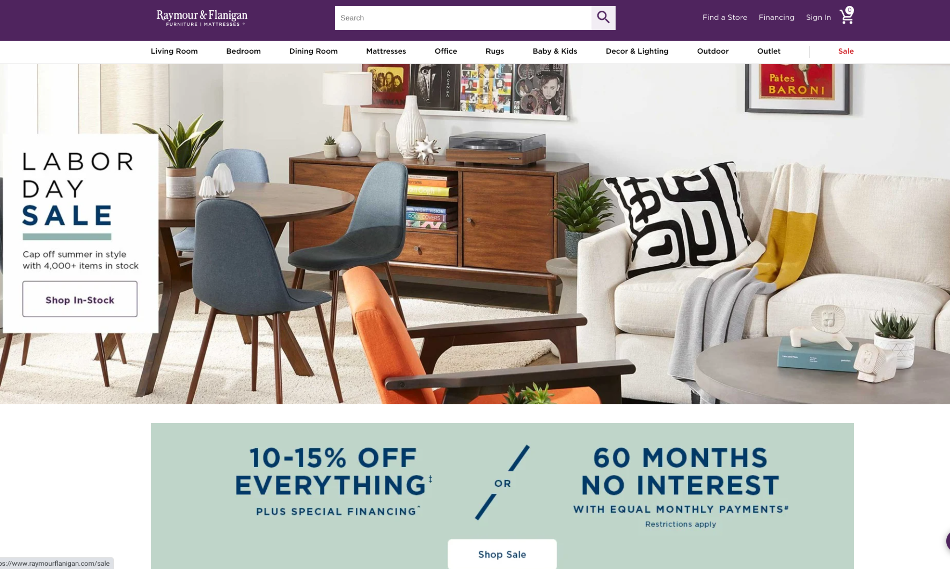 Mulberry, Fla.-based Badcock Home Furniture & more: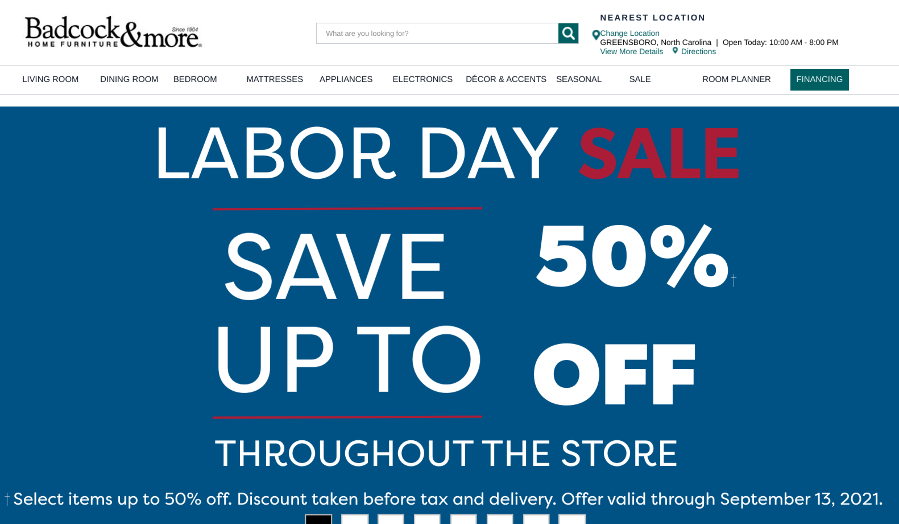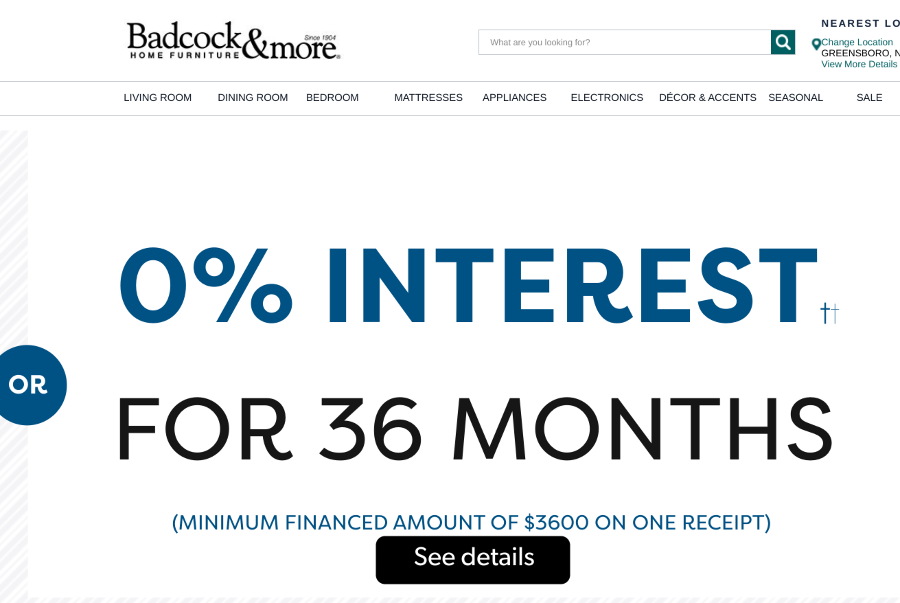 And Worcester, Mass.-based Rotmans;