High Point, N.C., SEPT. 7, 2021 –  High Point x Design, a movement to open High Point showrooms year-round, today announces an event laser focused on a single day at the upcoming High Point Market. On Saturday, October 16th, Durham-based interior designer, influencer and tastemaker Don Ricardo Massenburg will lead twelve interior designers on a curated tour of selected HPxD showrooms via a spacious 31-foot stretch Hummer.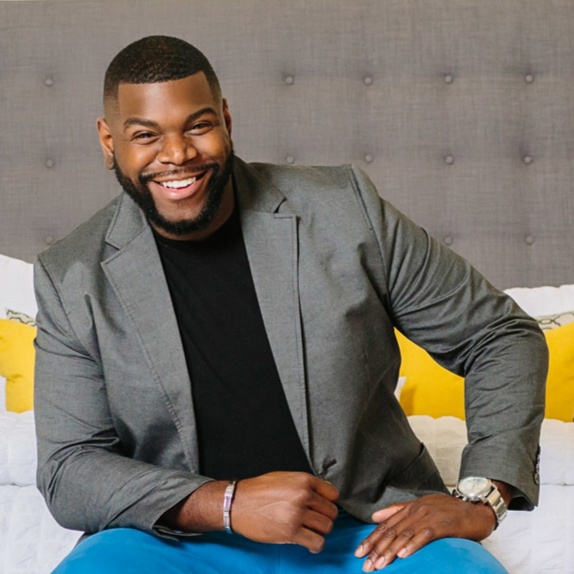 Professional interior designers may apply to catch the Market hum, now through September 24th, at www.hpxd.org. The lucky dozen designers will be selected through a lottery-based process, mindful of diversity and inclusion, central to the HPxD movement. Participating designers and the tour schedule will be announced in early October.
Don Ricardo Massenburg encourages all design pros to apply: "The Hummer Tour is about discovery and camaraderie. Whether you're new to Market or have lost count of how many shows you've attended, this tour will be revelatory. The mix of showrooms will likely range from esteemed legacy brands to new up-and-comers. My interiors are dramatic and so are my High Point tours. The HPxD Hummer Tour includes a kick-off breakfast, lunch, after-party, swag and visibility. We will not be missed on the streets! I'm 6'3" and I'm thrilled to traverse High Point in a suitable vehicle – at last."
Addressing the seeming incongruity between a singular Market event and HPxD's mission to open High Point throughout the year, Tom Van Dessel, HPxD Chairman and owner of Splashworks notes, "We are High Point Market's biggest fans and supporters. What our members and design customers simply want is more access, and the cultivation of High Point as a true city of design, open year-round. It's good for the design industry and the community. High Point Market will always be a peak experience. In fact, that's why we're hosting this tour. Market is a perfect chance to seed the HPxD message amongst designers and showrooms who may not know about us yet. After all, everyone comes to Market!"
The HPxD Hummer Tour is free of charge. Participants are responsible for their own individual Market expenses, including travel and lodging.
In full compliance with Guilford County and CDC guidelines, masking is absolutely required in transportation (i.e., the Hummer) and indoor spaces (i.e., showrooms).