Watch for biophilia to be a key trend driver at Market this fall
Of all the trends percolating across the industry markets this fall, biophilia — the innate tendency of humans to seek connection with nature and other forms of life — appears to be one to watch.
A hot topic on design chats and webinars — leading LA interior designer Shannon Ggem is set to hold forth on "Biophilia by Design: For Wellness and to Save the World" for the National Kitchen and Bath Association later this month — and in High Point, Michael Peterson, president of Visionary Marketing, is set to lead the inaugural Science and Design Summit at Universal Furniture Oct. 15. At that event, Peterson, a well-known furniture and publishing industry veteran, will be joined by a group of speakers that includes world-renowned architect Don Ruggles, author of Beauty, Neuroscience and Architecture: Timeless Patterns and their Impact on Our Wellbeing; Susan Magsamen, executive director, International Arts + Mind Lab at Johns Hopkins University; and Suchi Reddy, president of ReddyMade Architecture and Design.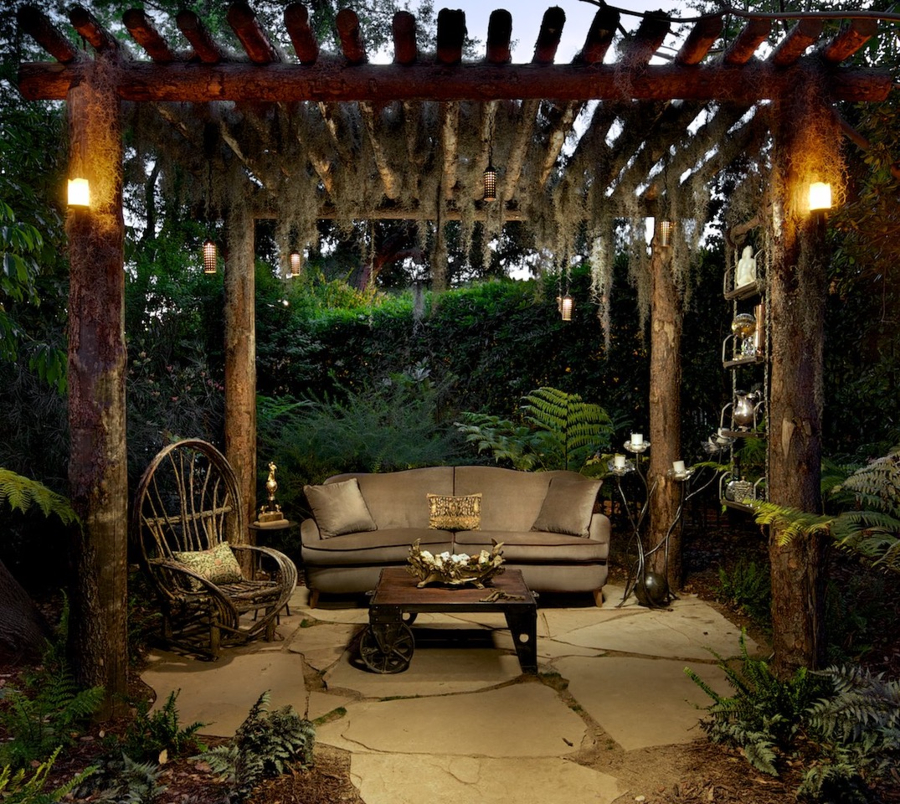 Amy Donato, senior color marketing manager at Pittsburgh-based PPG, the $13.8 billion paint, architectural coatings and materials behemoth, relates that biophilic design is also a key theme in PPG's 2022 Color Trends story, as evidenced by the 2022 Color of the Year: Olive Sprig (PPG1125-4). "Our team of global color stylists has seen a rise in biophilic design for several years now," she says, "beginning in 2018 when we announced Night Watch (PPG1145-7) as our 2019 Color of the Year. We expected to see this trend slowly gain more traction in the years since, but the pandemic exasperated consumers' focus on wellness and being outdoors, making it more prevalent now than ever after months of stay-at-home orders."
According to Donato, on the heels of living in a mostly digital world and too few IRL (in-real-life) moments last year, homeowners, designers, architects and facility managers are now craving authenticity, nature and meaningful human interaction. In response, their color of the year pick is an elegant, grounded, versatile and highly adaptable grey green, representing regrowth and mimicking nature's resiliency.
And resiliency is important now, Ggem believes, "in light of major changes to our ecosystem. We need to do whatever we can to bolster our cognitive performance, our stress levels, our emotions and moods in order to be our best selves if we're called upon to face a hurricane, a flood, or a fire. And we need to make sure our homes are supporting us in this."
Proponents like Ggem and Peterson say biophilic design can reduce stress, fatigue and irritation, enhance creativity and clarity of thought, improve wellbeing and expedite healing. "The time is right for biophilic design to take center stage," Ggem posits, "because the whole world has just gone through a pandemic. We know that biophilic design principles improve blood pressure and heart rate, attention span and concentration. People who spent so much time at home due to the pandemic are looking around now and thinking, 'What is this stuff? I don't even like it and I want better for my home. I want things that make me feel better.' I believe the things that will make them feel better are biophilic design, nature-based and sustainably created."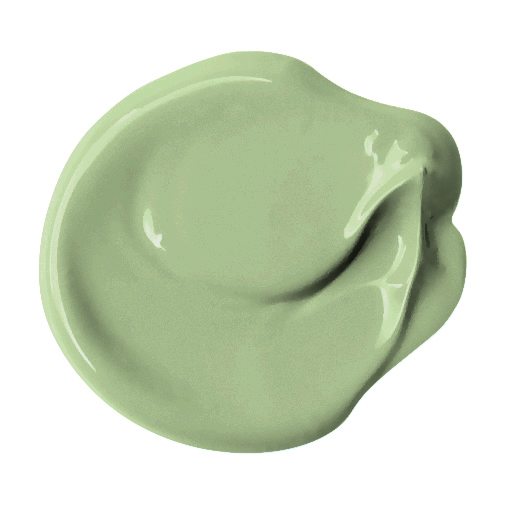 A Growing Trend
The term biophilia first appeared in the work of German-born American psychoanalyst Erich Fromm in the early '70s, and later American biologist Edward O. Wilson who proposed that the tendency of humans to focus on and affiliate with nature has, in part, a genetic basis.
"We are nature," Peterson says. "We forget that, with our cars, our buildings, our phones, our need for expediency, the information overload that interrupts our natural thought processes. We need nature to balance these intrusions in our lives and it's part of our evolutionary inheritance. It's encoded in our DNA."
"Hundreds of thousands of years of human evolution have tied us to the earth and everything it has to offer," Ggem says, "so we cannot close ourselves off from nature in our built environment. For a long time, architecture was trying to solve a problem. Air quality was getting worse and worse, so we created tighter and tighter buildings that shut nature out. Now, multiple studies are pointing to indoor air quality being worse than outdoor air quality due to the off gassing of the products inside the buildings.
"What does this mean for interior and product design? The answer," Ggem says, "has to be sustainable material selection, or at the very least, circular material selection. Things that can be fully recycled or reused in some way after they've reached the end of their useful life."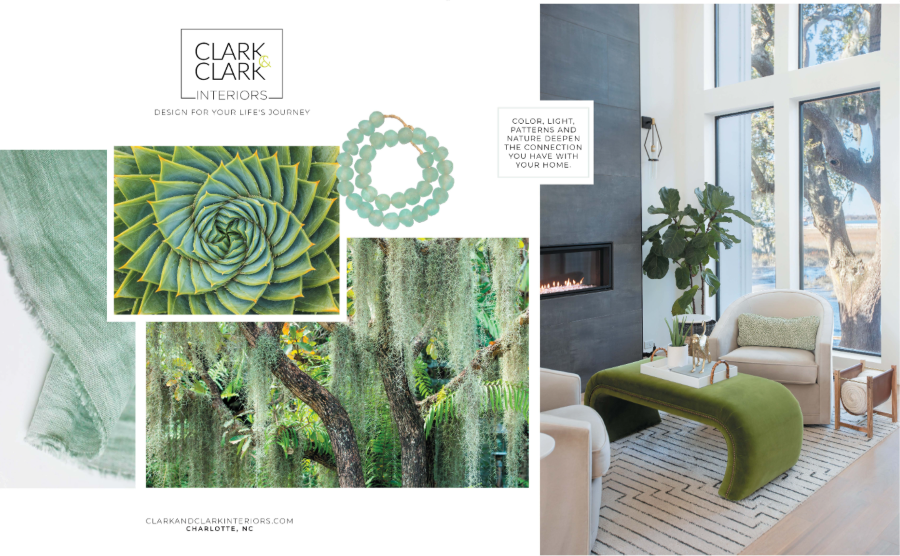 For his part, Peterson is on a mission to educate the interior design community about the benefits of biophilia. "It's our obligation as designers to help mitigate the multiple influences of the unnatural world," he says. "It's almost as though we are shirking our responsibilities as an industry to not bring the health benefits of biophilia to the attention of clients and consumers. We need to tell them, 'We can make you healthier if you'll let us.' I really believe adopting biophilic design could change our industry."
Liza and Lynne Clark of Clark & Clark Interiors in Charlotte, N.C., agree. "The first time I heard Mike speak about biophilia, his words really resonated with me," Lynn Clark remembers. "He was describing the way that we've always designed with pattern, scale changes, textures, color, views and types of materials, but I'd never heard the 'why' articulated so well.
"Unconsciously, we always planned things around natural light with big windows and open views because light is energy, and we were also bringing external (natural) elements into our interiors," Clark continues. "But up until that point, I never discussed what we did in those terms with our clients. We talked about energy and nature and light, we were always referencing those things, but we never referred to them as biophilic. Now that word is popping up everywhere and it's impacting our business because people are giving it a known value now. It's tangible. Before, we would talk about what we were doing, but clients didn't experience it until their space was finished. Then they would tell us how good it made them feel…how it calmed them down and restored them. Now," she says, "I realize that biophilia is the foundation from which all design evolved."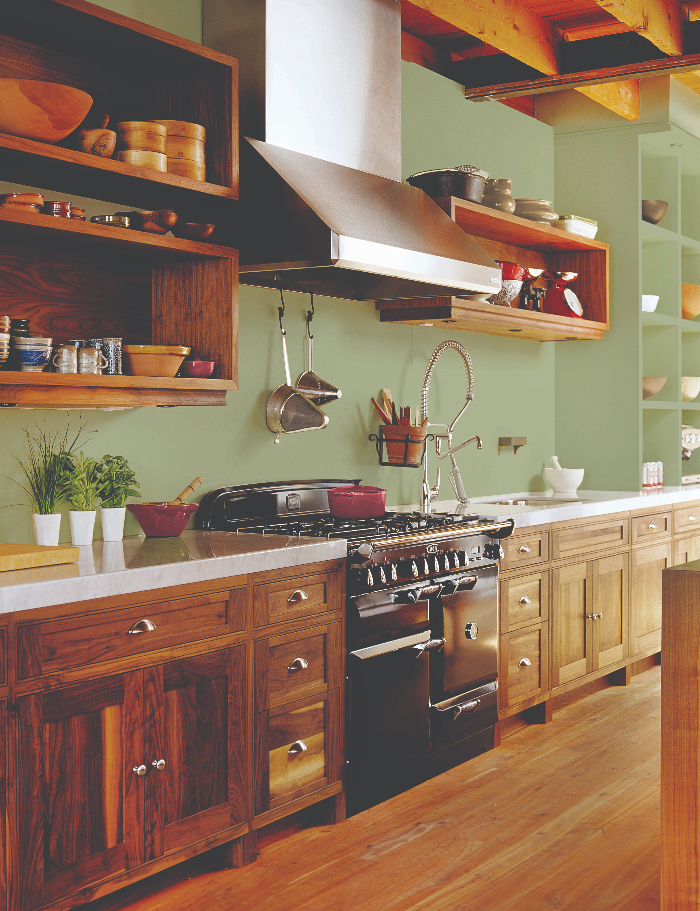 Indeed, Peterson says, while biophilic design is not new in architecture and commercial design, it's now poised to explode in residential design. "Manufacturers and retailers, as well as designers need to be paying attention because biophilic design is substantive and game-changing."
"When manufacturers, designers and editors think about biophilia, it would be great if they were thinking about not only how to be sustainable and support the circular economy, but also about authenticity, sense of place and materiality," Ggem says. "Does a design evoke nature? Does it soothe or excite the person experiencing it? Does the design feel authentic to, and take advantage of, the world around it? Does the design have an excellent sense of rhythm and flow? Is the materiality rooted in nature, or can you see the hand that formed the design? These are the kinds of observations that will help sort out biophilic design elements and spaces. Speaking personally, I appreciate it when it's also 'pretty.' There is a reason bird-and-branch motifs have been in style for centuries."
Among the most important principles of biophilic design Ggem relates is "prospect and refuge. If you think about our ancient ancestors, they were looking out over the savannah, and they needed to do that for their safety, to see if big weather was coming, or somebody was coming to wage war against them, and for hunting purposes because they needed to be fed," Ggem explains. "When you have a big, wide-open view, that's prospect, and as humans we still find expansive views pleasing and relaxing. Similarly beneficial, but in a different way, is refuge. Think of a quiet, cozy corner in a library with a big wing chair, and a bold view out the window that goes on forever. When designing, we need to make sure that we are designing for prospect and refuge, or something at the intersection of both."
At Market next month, she encourages buyers and designers to look at product introductions through the lens of biophilia, in everything from graphic, fractal designs to natural wood finishes. "For those serving urban populations, it may also be useful to seek out full-spectrum lighting that offers both daytime and nighttime light quality for those in spaces without natural light. In terms of materiality, we're seeing a huge surge in boucle and real wool because the texture reminds us of nature and the animals. We're loving sea glass and clay beads. Well, guess what? Clay, silica, and glass are all biophilic elements. For the same reason, in construction, we're seeing ancient forms of paint like lime paint."
Peterson suggests keeping an eye out for materials like bamboo and cork, while PPG's Donato adds, "Expect to see a variety of wood tones for furniture—ranging from lighter, blonde tones to darker, more traditional and antique-inspired hues. This trend, paired with warm neutrals with a touch of color, like Olive Sprig, will add a bit of needed weight and comfort to spaces—akin to a weighted blanket—which is in contrast to the cool grays that have been in the market for over a decade."
Additionally, Peterson says, "Look beyond home furnishings at what's happening in architecture and commercial design, specifically Apple's headquarters in Cupertino, CA, and the Etsy headquarters in Brooklyn, both of which are 100 percent biophilic. People in our industry are just starting to wake up to this, and it's much deeper than the color of the year. It's a major paradigm shift."