Like the Chinese-made bedroom furniture case in the U.S., there have not been many clear winners
A proposed antidumping order on Vietnamese and Chinese-made upholstery calls to mind the duties placed on Chinese-made wooden bedroom furniture back in 2004.
Both cases drew immediate concern from suppliers and retailers alike 1) as they would be stuck having to pay the duties as importers of record and 2) they would have to scramble to find alternative sourcing to avoid duties, which in Canada's case range from 9.3% to 188% for China and from 9.9% to 179.5% for Vietnam.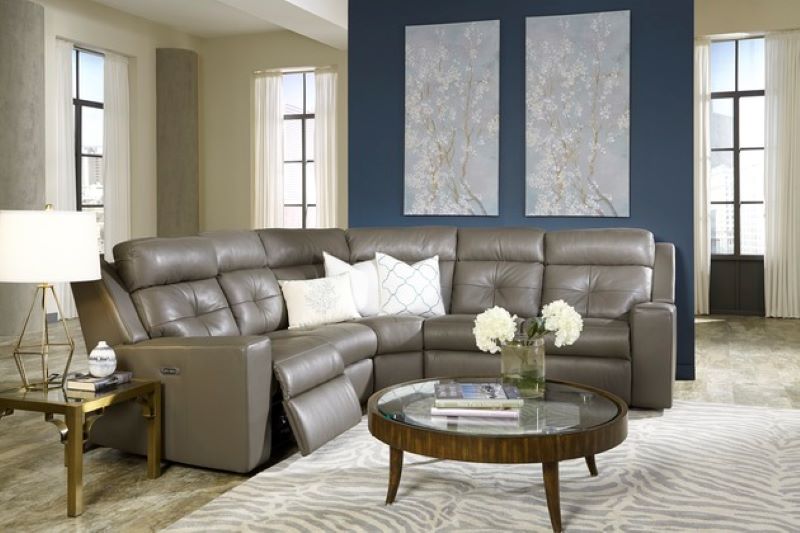 The duties won't be finalized until Sept. 2, when the Canadian International Trade Tribunal makes an order related to its inquiry determining whether the domestic industry has been injured by unfairly priced imports. Injury to the domestic industry also was a major complaint made by domestic petitioners in the wooden bedroom case and one that ultimately moved that that case forward by the U.S. government.
Yet the upholstery case, initiated by lead petitioner Palliser and supported by other Canadian producers including Fornirama Ltd., Elran Furniture Ltd., Jaymar and EQ3 Ltd., is different from the wood bedroom case in several key ways.
For one, Canada is a relatively small market for most importers compared to the U.S. While shipments to Canada are important, the situation would be a much bigger concern if duties were being placed on upholstery shipments to the U.S.
Secondly, in the wooden bedroom case, Vietnam was a clear alternative to China. Obviously, that's not the case here. Aside from Malaysia, there are probably fewer places to move in Asia unless you consider Indonesia or India.
Third, on the surface, the subject merchandise is somewhat more ambiguous than the category of wood bedroom as it involves several different types of seating. For example, fabric sofas are not included. Nor are dining chairs or benches made for dining room use. Nor are upholstered stools higher than 24 inches or outdoor seating.
Categories covered include sectionals and motion seating, with reclining, swivel, rocking or gliding, zero gravity functionality as well as seating with adjustable headrests and massage function. Sources say products like ottomans and stationary leather upholstery also are covered by the order, although the Canadian government's description is nebulous at best.
There's also ambiguity about what the actual duties are. Some sources have mentioned companies being able to avoid duties by raising their selling price. Sources also say companies can get a duty refund if they bring Asian product into Canada and resell it into the U.S. versus the Canadian market.
No such ambiguities existed — at least to our knowledge — in the wood bedroom case. The only major wrinkle was when retroactive duties came back to bite importers of record that faced higher duty rates during annual administrative reviews.
So who benefits? Certainly lead supporters such as Palliser and Jaymar might benefit as domestic producers. But except for a few cases, most petitioners in the wood bedroom case did not increase their work forces — instead some shut their plants and became importers.
Retailers also have long memories. Some opposing the wooden bedroom furniture duties have shunned certain petitioners in that case for years. Canadian producers that have supported the upholstery petition also likely will experience that harsh and bitter reality.
So who else stands to benefit? Clearly manufacturers in the U.S. stand a good chance. But this largely depends on their price points and product offerings.
"We don't do a lot of it," said Craftmaster CEO Roy Calcagne, of the motion category. "So much of that leather motion and leather stationary upholstery comes out of Asia. It has to be devastating for the retailers affected by this."
Manufacturers in Craftmaster's price point also might not benefit unless extremely high duty rates ultimately assigned to China and Vietnam producers severely raise the costs of those lower-priced goods, thus making higher-priced domestic goods seem like a better value. Clearly, producers of lower-middle to middle-priced goods including those made in Mississippi and other southern states might stand to benefit the most.
Mark Weber, President and CEO of Southern Motion, said there is an opportunity to sell more into the Canadian market based on the duty situation.
"We certainly have had the conversation. It is on our radar screen." he told Home News Now.
However, increasing business with Canada right now could be difficult due to backlogs and other supply chain challenges. With demand being as high as it is in the U.S., he said, trying to get business elsewhere would be the equivalent of trading accounts.
"Unless someone has excess capacity, it is hard to take advantage of that opportunity," he said, adding that order backlogs and supply chain woes, including absenteeism and lack of labor, continue to make it a challenging environment for domestic manufacturers.
Other companies in the western hemisphere are keeping their eye on the situation as well.
That includes Brazil-based manufacturer Herval, which has just over three million square feet of production capacity in Dois Irmaos, a city in the southern state of Rio Grande do Sul. In addition to case goods, the plant produces upholstery that could be more competitive in Canada due to the duty situation.
"We are fully staffed from a rep standpoint," said David Kennedy, Herval sales manager for the U.S. and Canada, of the company's sale representation in Canada. "And the feedback we are getting from retailers in Canada is tremendous. We are very excited about the opportunity we have in the country."
"We will be pushing our fabric upholstery and our leather upholstery hard," he added.
Canadian-based Sunpan produces a line of domestic upholstery in western Canada, although it is primarily fabric upholstery that might not benefit from the duty situation. What company vice president of sales Carl Lovett sees making domestic producers more competitive is not having to pay high container costs from Asia.
Delivery times for domestic goods also are easier to predict, he said, compared to the 60-day sailing time from China.
"Your delivery times are more accurate when the shipping time is two weeks," Lovett said of Canadian-made goods stocked domestically. "That is never good business when you can't keep accurate (shipping) dates. Every day that goes by customers need those goods and storage fees keep going up."
He said that for now, Sunpan plans to continue producing fabric upholstery in Canada. However, it may look to Mexico for leather.
"Mexico is back in the cross hairs again," he said. "If there was an opportunity for us to produce leather down there, we would do it."
For those who may not know it, Mexico also represents a major part of Palliser's North American production.