The longtime Gorman's chairman is remembered for his humor, warmth and deep devotion to the industry and family
FRANKLIN, Mich. — Bernie Moray, chairman and partner in Gorman's Home Furnishings and Interior Design and 2017 Furniture Hall of Fame inductee, was being remembered as a "prince of a man," a devoted husband and family man, a mentor and a friend to so many in the furniture industry following his death Aug. 20, on his 100th birthday.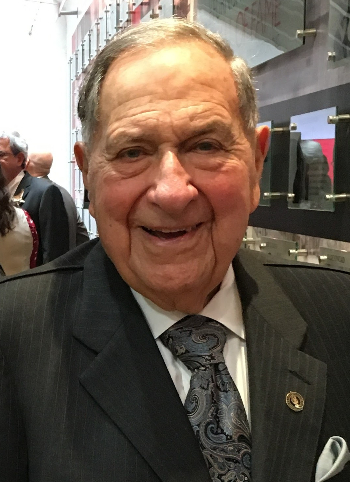 A native of Detroit, Moray's career in the industry spanned more than 70 years, starting at Robinson's Furniture in Detroit, before going on to purchase Gorman's Furniture in 1965 and then open Gorman's Contemporary Gallery in Southfield, Mich., the following year. More stores would follow in Troy, Novi, and elsewhere in Michigan. He would be joined in the business by partners John Roberts, vice president, and Tom Lias, who now leads the upscale retailer as president and CEO. According to Gorman's website, Moray "championed the company's growth from $200,000 in revenues in 1966 to $25 million in 2007." But his influence at Gorman's and across the industry extended well beyond that.
Moray served as president of the National Home Furnishings Assn. (precursor organization to the Home Furnishings Assn.) in 1991, and was recognized in 1993 as NHFA's Retailer of the Year. In 2017, he was inducted into the American Home Furnishings Hall of Fame for his lifetime of industry achievements.
When Lias wrote his letter recommending Moray's induction, he noted how the furniture industry has its own Holy Land, and how it happened to be in High Point.
"That's where the faithful go to learn and see and connect and try to have an impact on their business," he recalled writing. "But it's also where you can see how an entire industry treated one of their own. And it was amazing to watch (Moray) work a market, and the people and how much they respected and liked, if not loved, him."
That recognition was in full display back when Moray was the NHFA president. "It was literally hard to work High Point that year because everybody wanted to say hi to Bernie," Lias said.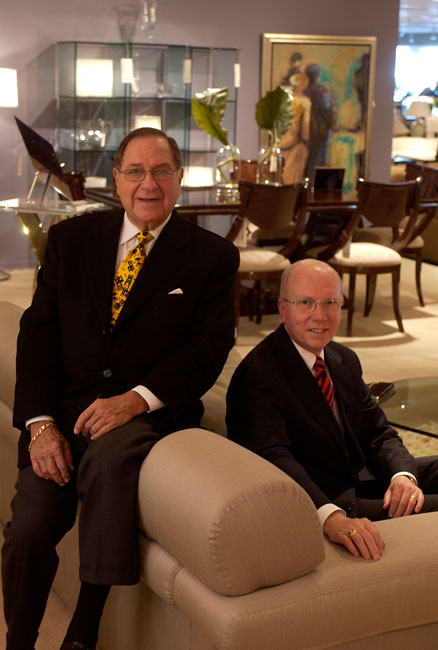 Something Lias left out of that Hall of Fame letter, though, was Moray's "wicked, wicked" sense of humor.
"He was the Buddy Hackett of the furniture industry," Lias recalled. "Just incredible timing. He could tell a one-liner or he could tell a 10-minute story. I've seen him do it in front of a few hundred people, and everybody was crying with laughter."
Lias said there are probably more than a few industry executives who would say that the best dinners they ever had at a Market were evenings with Gorman's, "but more specifically with Bernie," and it was mostly because of the great storytelling and laughter that always followed the meal.
Asked to retell one of the stories, Lias laughed and said none were suitable for publication.
Dennis Novosel, retired owner of Stoney Creek Furniture in Stoney Creek, Ontario, recalled that sense of humor (as did Lexington Home Brands President and CEO Phil Haney). Indeed, Moray and Novosel served on the NHFA board at the same time during the early 90s and used to try to top each other and compete at association dinners for who would tell the most jokes."
"It would be non-stop for an hour," Novosel said.
But like many, Novosel also remembered Moray for his kindness and counsel. "He was one of the first guys to take me under his wing," he said. "And whenever Novosel travelled to Detroit, he was always invited to the Moray home. He called Bernie and Muriel "the ultimate couple," who took people in and never considered themselves above anyone. "I'm going to miss the guy."
Aminy Audi, CEO and chair of L& J.G Stickley, said she can't think of Bernie without also thinking of Muriel, his wife of 60 years — "always walking hand in hand through life, Gorman's, and many of the High Point showrooms during Market."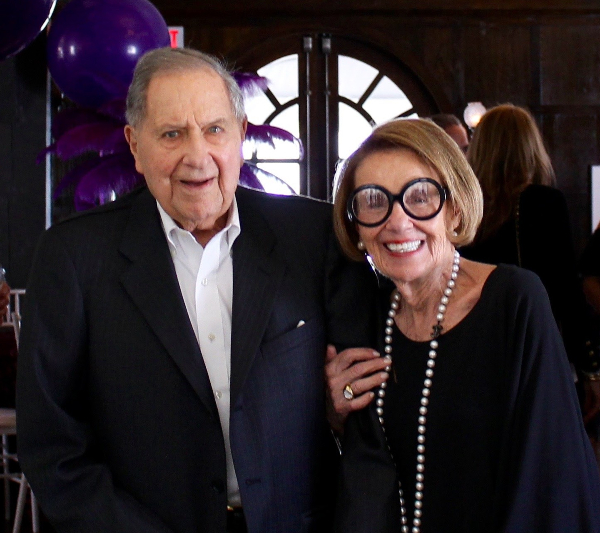 She called him "a prince of a man," and "smart, passionate, humble, discerning and highly ethical."
"Bernie was a visionary who loved the furniture industry and devoted his life to ensuring that he was not merely selling furniture but helping enhance people's lives," Audi said. "I am delighted our industry honored him during his life by inducting him in the furniture Hall of Fame."
Always the perfect gentleman, Moray spent his last High Point Market saying proper goodbyes to many of his industry suppliers, she said.
"I still see him sitting at the round Walnut Grove table in the Stickley showroom," Audi said. "He was like royalty, and every Stickley dealer who was in the showroom at the time stopped by to share a story, shake his hand and wish him well.
"I feel blessed to have known Bernie and been touched by his kindness and inspired by his example."
Lias, one of Moray's longtime business partners, has mixed emotions right now. Yes, he's sad "that this entire era is passing."
"Lots of people we worked with together over the past 40 years — they're gone, and now he's sort of riding this era out," Lias said. "That part is sad. The fact that he and I have had thousands of conversations about business, people, trends, where we're going, what we're doing, how we think we should go about things — that aspect is now gone forever."
So there is sadness, but at the same time Lias is celebrating as he immediately starts thinking about "all the incredible times we've had together" — Moray, Roberts, Lias and Muriel. "We were a real foursome for a long time."
Lexington's Haney described a similar feeling — ecstatic one minute about Moray's 100th birthday, dashed by the sad news the same day, but ultimately "happy to know what a wonderful life Bernie had and what a wonderful impact he had on so many other's lives, including mine and my wife Gail's," he said.
"Bernie is a great retail dealer of ours and partner, but also a guy you could just call up and ask questions," Haney said. "He was a bit of a mentor for me in that he'd share his feelings and advice or thoughts on things I might be struggling with, or his knowledge of other retail dealers and how you might handle things. He was willing to help anybody who asked and would do so freely.
"I'll miss that a lot."
A bio on the Hall of Fame website notes Moray's mantra was: "There is only one policy at Gorman's and that is to 'make it right' and that the fiber of the entire organization must be based on quality — in product, service, people and execution."
In a release, Gorman's noted some of Moray's other many honors, including a lifetime achievement award from Furniture Today in 2013 and the Distinguished Alumni Award from the Mike Ilitch School of Business at Wayne State University in 1999.
Gorman's also noted how, "His quiet charisma and warmth led to unlikely encounters, including with celebrities. He met President Bill Clinton once as they both dined at the same restaurant in Washington, DC, and he encountered J.L. Hudson on a cruise. Moray also helped a young, rising star at the beginning of her career, in the spring of 1961, when their paths overlapped at the Caucus Club of Detroit. That star, Barbra Streisand, thanked him publicly for his help during a television interview on The Jack Paar Show years later."
He was known for his philanthropic activities, too, including hosting events in his stores that benefited charities, such as Children's Hospital of Michigan, Toys for Tots, Arc of Oakland County, the American Cancer Society, Haven, a comprehensive program for domestic violence and sexual assault victims, and The Friendship Circle, which provides support for families of children with special needs.
Survivors, in addition to his wife, include daughter Susan Moray; son John Moray; grandchildren Lauren Harrison, Jared Pazner, and Livia Moray; as well as nephews and nieces. Son James "Jamey" Moray, preceded him in death in 2010.
The funeral will be held Wednesday at 3 p.m. at Clover Hill Park Cemetery, 2425 E. 14 Mile Road, in Birmingham, Mich. A video of the service can be watched live here. Memorials may be made to Friendship Circle in West Bloomfield, Mich., Metro Food Rescue, also in West Bloomfield, or to the charity of your choice.
A page of the Ira Kaufman Chapel website, where details of Moray's funeral were announced, notes, "Bernie always said he'd make it to 100 years, and he was a man who kept his word."