MANCHESTER, Conn — Bob's Discount Furniture will open a new smaller format store in Staten Island, N.Y., March 4, in a move it said will offer consumers a personalized shopping experience while providing the Top 100 company with another way to enter new markets.
The 10,000-square-foot store at 2385 Richmond Avenue will be roughly one-third the size of an average Bob's location. It will also be the retailer's 140th location, its first in Staten Island and 16th in New York, and comes as the promotional to midpriced retailer celebrates its 30th anniversary.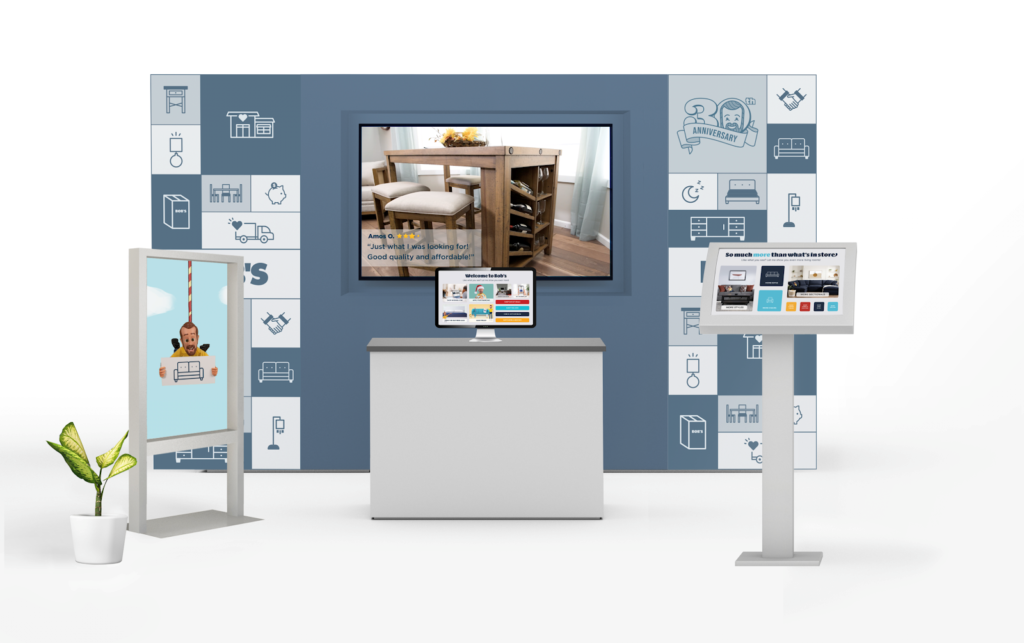 In the smaller space, the retailer will feature "a curated collection of the best of Bob's and an innovative experience center allowing enhanced exploration of its broad selection of affordable, stylish furnishings," Bob's said in a release.
"This store format will be a first for Bob's and is aimed at offering an easy-to-shop, personalized customer experience while also broadening its expansion opportunities into new markets."
CEO Bill Barton added Bob's will introduce "exciting new ways to shop our stylish furnishings along with the everyday low prices and gimmick-free shopping experience that our customers have enjoyed for 30 years." A graphic provided with the release highlights some of the technology that will be available in the store, including a shopping kiosk and large LED displays, suggesting consumers in the store will have the same access to the retailer's broader selection despite the smaller footprint.
As part of its commitment to community outreach, Bob's is donating $2,500 to P.S 42 Eltingville School and A Very Special Place, a not-for-profit offering programs and services for people with intellectual and developmental disabilities and their families. The donations are part of a larger $85,000 Bob's is giving to local schools and charities across the country to commemorate new stores openings this year.
The fast growing Manchester, Conn.-based Bob's operates 140 stores across 22 states.