Acclaimed interior designer Breegan Jane will be keynote speaker at the awards ceremony
HIGH POINT – Mark your calendars and plan to attend as the International Society of Furniture Designers (ISFD) celebrates the Pinnacle Awards' 25th anniversary on Monday, Oct 18, 6 pm at the COHAB Space in High Point.
This year, globally acclaimed interior designer, HGTV television host and author, Breegan Jane, will be the keynote speaker at the awards ceremony where winners of the industry's highest design honors are revealed. Tickets are available online.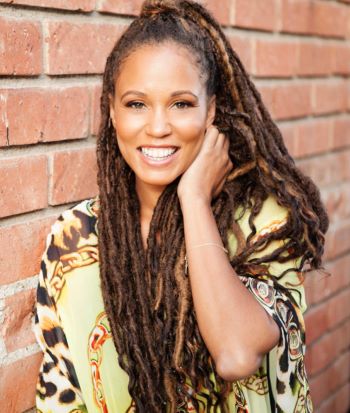 Jane stars on the Discovery+ show The House My Wedding Bought and is often a featured face on The Food Network, Discovery+ and HGTV shows including Extreme Makeover: Home Edition, Property Brothers, House Party, and others. Her impressive design resumé includes celebrity and commercial properties, award-winning restaurants, a professional recording studio and large-scale remodels. Jane has also designed luxury interiors and large $100 million estates boasting 40,000 sq. ft.
Her interior design expertise can be found gracing the pages of noted publications, including Forbes, House Beautiful, Essence and Martha Stewart Living. Jane delivers personal, business and motherhood insights globally via roundtable discussions, speaker series events and curated content on breeganjane.com. She also dedicates her time and efforts to support the protection, health and education of women and children in Africa.
The esteemed judges tasked with the difficult mission of reviewing the outstanding entries and selecting the best from each of the competitive home furnishings categories, including the new textile category, are:
+ Christi Barbour, Founder & Partner, Barbour Spangle Design
+ Diane Falvey, Editor in Chief, Furniture Lighting & Décor
+ John Gill, EVP Merchandising, Havertys
+ Susan Inglis, Executive Director, Sustainable Furnishings Council
+ Gary Inman, Principal Designer Owner and President, Gary Inman Interior Design
+ Ida McCausland, President Ida J McCausland Interior Design
+ Char Miller King, Woodshop teacher and content creator
+ Kaitlin Peterson, Editor in Chief, Business of Home
+ Jay Reardon, Principal, Reardon Advisors
+ Katherine Shoaf, Director of Merchandising and Sales, Radiate Textile
+ Dorian Stacy Sims, President, Stacy Furniture
+ Julie Talbert, Merchandiser Stylist for P/K Lifestyles and Golding Fabrics at P/Kaufmann
+ Marcia Weiss, Director, Fashion & Textiles Futures Center; Director, Textile Design
programs and the Harold Neuman Textile Design Chair at Jefferson (Philadelphia
University + Thomas Jefferson University)
+ Kimberley Wray, Award-winning industry veteran, business writer and marketing strategist
The Pinnacle Awards judges will determine the finalists and then, after further review, will name the ultimate winning designs. The winning designs will be promoted to retailers in the U.S. and around the world. Winning products will also have the right to feature the 2021 Pinnacle Award logo on all related media, collateral, and packaging.