Business was among those that sustained thousands of dollars in damages from downpours caused by Tropical Storm Fred
CANTON, N.C. — Major flooding in this area of western North Carolina left many homes and businesses under water last week, including Lawson Design, a manufacturer of high-end concrete indoor and outdoor residential and commercial furniture.
The business had about $23,000 in damages, including some $20,000 in tools and another $2,000 to $3,000 in raw materials, said Caleb Lawson, owner.
Lawson said the rains from Tropical Storm Fred began around 11 a.m. Aug., 17 and continued throughout the rest of the day, dumping at least a foot of water on downtown Canton in the next day and a half.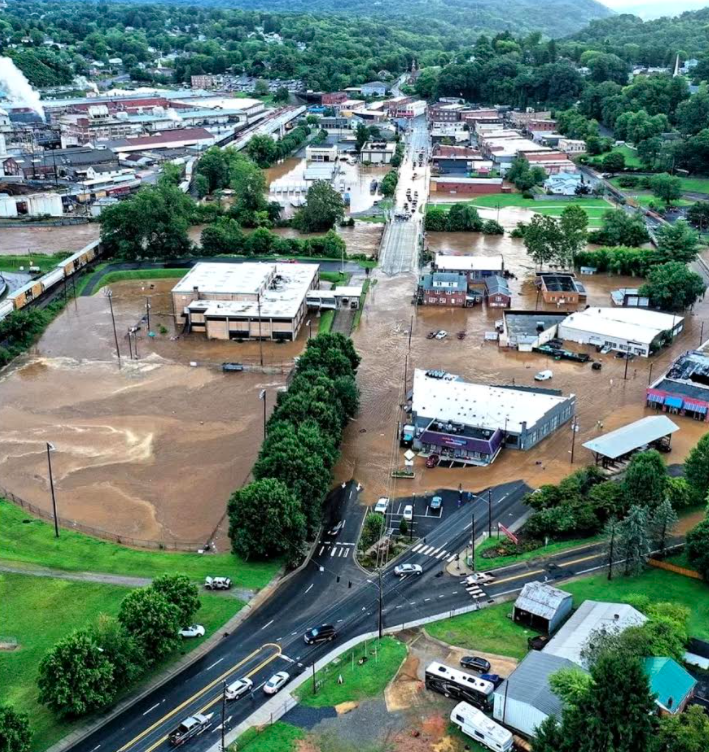 The rain raised the crest of the nearby Pigeon River to nearly 20 feet, according to the U.S. Geological Survey. Normal levels are around two feet and this was the fourth highest crest on record for the river, according to Channel 10 News.
"The last time it flooded in this town was 2004," Lawson said, noting that a flood of that nature only occurs once in about 100 years, which translates into 1 in a 100 chance a river will rise to the 100-year flood stage during that time. "None of us had been thinking about it because it had been 17 years since it happened."
Good Morning America filmed damage in the area last week and N.C. Gov. Roy Cooper came out to survey the damage on Thursday Aug. 19.
Originally called Price Concrete Studio, the business dates back to 2003. Lawson purchased it in 2013, the year he and his wife, Lauren, got married. In September 2020, they moved back from Orlando, Fla. where the business was located, to Canton, where his wife is from and still has family.
Caleb moved the business out of Orlando this past March and incorporated it in North Carolina in July.
"It is a new North Carolina business, but I have been doing this a little less than 10 years," he said of the company, whose high-end products range from concrete tops for bars, counters and sinks to concrete bistro and dining table tops, consoles, benches, cocktail tables, firepits and outdoor kitchens to name several.
"If you can put it together in your head, we can put it together in concrete," Lawson told Home News Now.
He said as a native Floridian, he is used to heavy storms with a lot of rain.
"We sometimes get a flash flood, but nothing like this," he said, noting that there ended up being about five feet and eight inches of water in his 3,200-square-foot shop and offices.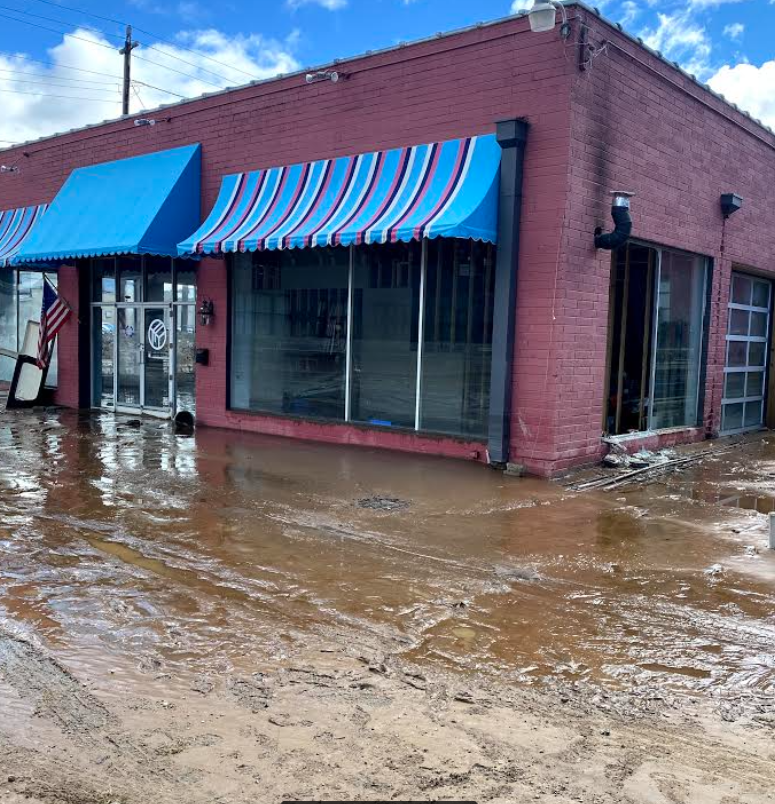 "It was up to my shoulders, and I am 6'4", he said, adding that he couldn't put anything up high enough to avoid the water.
Still, he counts himself fortunate. A friend with a custom car shop across the street had $100,000 in damage and another nearby business had some $800,000 in damage.
"There have been millions of dollars in damages to the downtown area," he said of downtown Canton.
He noted that the biggest loss is his tools. While some may be able to be salvaged, he said, they are not covered by his liability coverage since the business didn't have a flood policy. Some raw materials also were ruined.
Fortunately, he noted, the business already has raised some funds through a crowd funding resource, which he expects will help cover much of his costs. The rest, he said, he plans to provide to other struggling businesses that sustained damages.
"We will get by on what we can get by on and we will give the rest away," he said. "That is how I feel, give me a shoestring and I will fix it."
Despite the damage caused by the flood, he has no regrets about moving to the area with his family, which include two boys.
"We came to Canton to be part of the fabric of Canton, and that is what we are going to do," he said. "It is a so much slower pace as far as the lifestyle. We have twin boys who are almost five and we were in love with the concept of letting them grow up in a small town…It is the kind of environment I want to raise my children in, and it is the kind of environment where I want to run my business."
To reach Lawson, email inquire@lawson.design.com or call 321-438-5106.