Major furniture producer showcases case goods, upholstery mix from 3 million-square-foot manufacturing campus
MIAMI – Brazilian case goods and upholstery manufacturer Herval is expanding its commitment to the U.S. market by offering both of its key brands available in new showrooms and warehouse facilities.
The company has previously shown its primarily solid wood Uultis line at the High Point Market. However, it is moving from its space in 220 Elm to a larger 1,500-square-foot showroom in space D-512 of the International Home Furnishings Center for the October market. The showroom is in the same area as some other well-known international brands such as Mobital, Bellini Modern Living, Amisco and Enza Home to name several.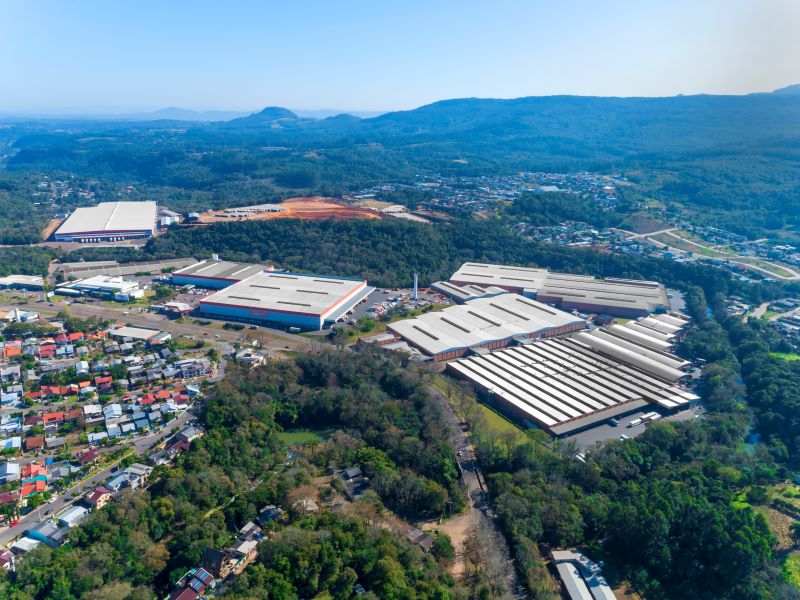 Its Herval brand, made up of lower-priced veneered goods will be showing in a smaller space on the third floor of the Suites at Market Square, spaces T523/T525.
The lines are produced in separate plants at the 3 million-plus-square-foot Herval manufacturing campus in Dois Irmaos, a city in the southern Brazil state of Rio Grande do Sol. Employing about 7,500 workers, it is one of the biggest furniture plants in the country.
At market, Uultis will be showing a mix of bedroom, dining room, occasional furniture and upholstery. Fabric sofas are targeted to retail from $1,999 to $2,499 while leather sofas retail closer to $2,999.
"We will show much more of everything, and will be able to show a lot more than we did in June," said David Kennedy, sales manager for Uultis/Herval for the U.S. and Canada. "It ships fully assembled and is being produced in a dedicated plant in Brazil. It is fully integrated – we even make our own foam."
Kennedy noted that the line not only has received more inquiries, but also has been getting more floor space of late as retailers look for alternatives outside Asia, where containers continue to be scarce and expensive.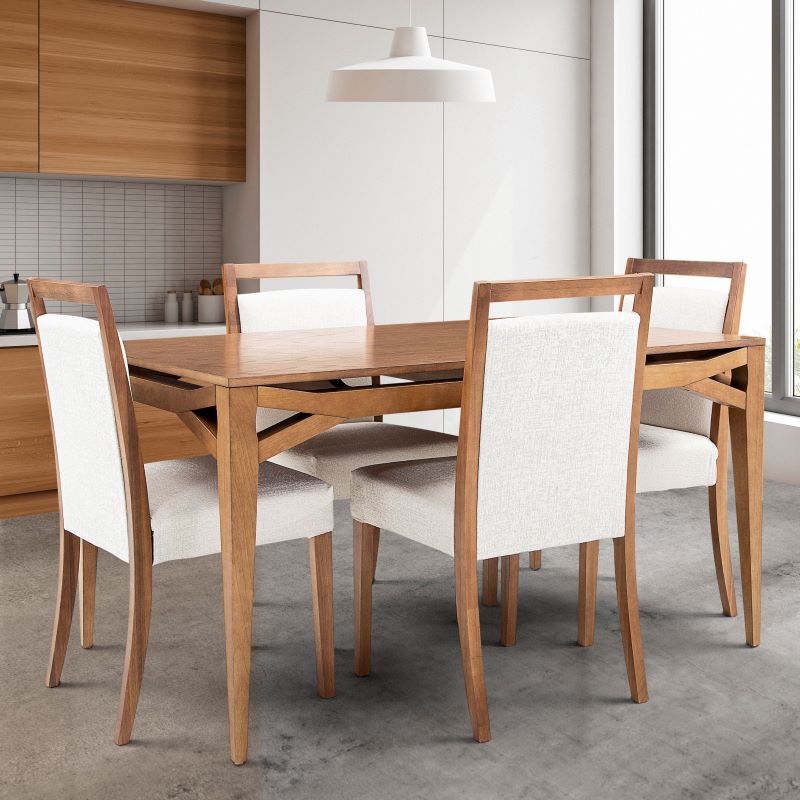 Industry officials said container rates are going as high as $20,000 to $22,000 out of Asia, which is several times more than the $5,000 to $7,000 rates company officials said it is costing from the port of Rio Grande to Miami.
"It is not as bad as Asia," said Rodrigo Seger, vice president, noting that the company is pleased with the amount of business it is seeing of late. Since June alone, the company said it has opened about 30 dealer and designer accounts.
"Because sales are really good, we are reordering containers on a monthly basis," Kennedy told Home News Now, noting that lead times for special orders are about 10-12 weeks. "If a customer wants a sofa and we don't stock it in a particular fabric or leather, we will put it on the next container order."
By comparison, the Herval line is a more entry level price point. Offering a cleaner lined mix, with no special-order capability, prices on some items can be as much as 30-40% less than the Uultis line. While the showroom will only offer a small representation of the overall mix, including a small scale dining table, a console and some occasional tables, dealers can see the full lineup of what's available in the company's catalog, including upholstery.
The goal is to offer dealers in the U.S. a broader assortment of both lines, which are both available from the Miami warehouse.
"Everything we are selling in the U.S. is in stock for immediate delivery," said Kennedy, noting that the Miami area warehouse can hold about 35 containers of finished goods, up from a previous five containers in a previous location.
Kennedy also noted that there will be some "crossover with dealers that have interest in both brands, and it will give us access to a new set of retailers that we look forward to working with."
He added that the company now has 16 reps selling the line with a couple of more spots to fill.
"The reps I have are top shelf reps and I am really proud of their efforts," he said. "Our reps have done a really good job connecting with key dealers. We expect that to continue exponentially heading into the October market. We have some great things working in our favor now."