SIOUX FALLS, S.D. — Furniture Mart USA has promoted Cory Price to CEO, filling the post previously held by Jim Heinitz, who retired Jan. 1.
Price, a second-generation leader (stepson to Founder and Chairman Bill Hinks), got his start with the Top 100 company in warehouse and delivery area in 1994 while attending Sioux Falls Roosevelt High School.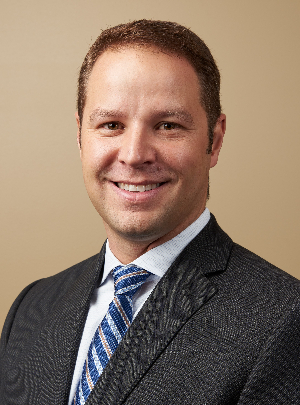 He left for college in 1999, earned a bachelor's degree in Business Management from the University of Central Florida, and a master's in business administration from the University of Sioux Falls.
After college, Price attended flight school and earned a commercial pilot's license which led to a job with Endeavor Air Lines. He returned to Furniture Mart in 2006 as a sales associate at its Ashley HomeStore in Sioux Falls and was named manager in 2007. Price then was promoted to district manager in 2009. Since 2020, he has served as president of strategic planning and company development, focused on leading Furniture Mart USA's sales and marketing efforts to enhance customer experience.
In addition, Price has served the past 10 years as corporate pilot.
"Cory is the right leader at the right time for our company," said Furniture Mart Founder and Chairman Bill Hinks. "He rose through the ranks and appreciates the contributions of everyone within the organization. Cory believes in the team approach to ensuring the continued, long-term success of Furniture Mart USA."
Hinks added both employees and customers will "benefit from the influence of his positive leadership style."
In the release, Price said he wants to "enhance the vision and growth that Bill has led for more than 45 years and to continually improve upon our customer-centric focus through experience, service and technology.
"To be successful in the future, we must be where our customer wants us and on their terms." He said the retailer remains committed to being the best place both to buy furniture and to work.
Furniture Mart is among the industry's largest home furnishings chains with 59 stores operating under seven retail banners in six states — South Dakota, North Dakota, Minnesota, Iowa, Wisconsin, and Illinois. As first reported by Home News Now, a new Ashley HomeStore and Furniture Mart is slated to open in a more than 100,000-square foot space later this year in Duluth, Minn.