DULUTH, Minn. — Top 50 furniture retailer Furniture Mart USA will expand farther north of Minneapolis late this year with the opening of a Furniture Mart, and Ashley HomeStore and possibly a HomeStore Outlet here as it continues its aggressive expansion strategy.
The 59-store Sioux Fall, S.D., retailer acquired the more than 100,000-square-foot former Shopko building for the stores this spring. While the company declined to disclose its total investment, local reports note the company paid $3 million for the 6.7-acre lot in Stone Ridge Shopping Center in Duluth. The former department store chain closed the location in June 2019.
Furniture Mart's current plan calls for a 55,000-square-foot multi-line Furniture Mart, and a 45,000-square-foot HomeStore, though the design may be adjusted to include an Ashley HomeStore Outlet in the mix, too. There is also about 10,000 square feet of space on an upper mezzanine level the retailer plans to use for office and warehouse space.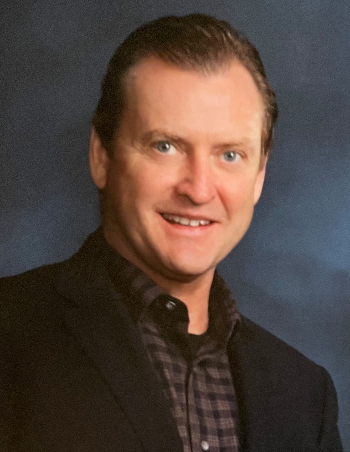 Construction and renovation work has begun, and if work moves quickly enough, the midpriced retailer hopes to open in the new market in time for the Black Friday holiday but no later than yearend.
"Duluth is a natural next step and location to improve our footprint and service northern Minnesota and Wisconsin," Furniture Mart USA President Gordy Wallenstein told Home News Now. The retailer had been eyeing the Lake Superior port city for some time, but is very selective and has been waiting for the right real estate opportunity, Wallenstein said. He credited his father-in-law and Furniture Mart Chairman Bill Hinks for landing this one, noting Hinks' knack for finding great properties.
"It's in the best part of Duluth," Wallenstein said, noting the great accessibility and visibility from all directions.
The fast-growing Furniture Mart is one of several large chains that have taken advantage of big boxes left behind by retailers in other sectors that have failed or dramatically contracted. In November 2019, Furniture Mart took the nearly 80,000-square-foot Younkers space in Coralville Mall in Coralville, Iowa, for a 50,000-square-foot HomeStore, a 20,000-square-foot HomeStore Outlet and an adjoining La-Z-Boy Comfort Studio and England Comfort Center. It followed in May last year with the acquisition of a former 110,000-square-foot Younkers in Baxter, Minn., that is split between its HomeStore and Furniture Mart banners.
And then this past December, the retailer converted the 100,000-square-foot Younkers in Cedar Falls, Iowa, into a 50,000-square-foot HomeStore, a 20,000-square-foot Homestore Outlet and another La-Z-Boy Comfort Studio and England Comfort Center.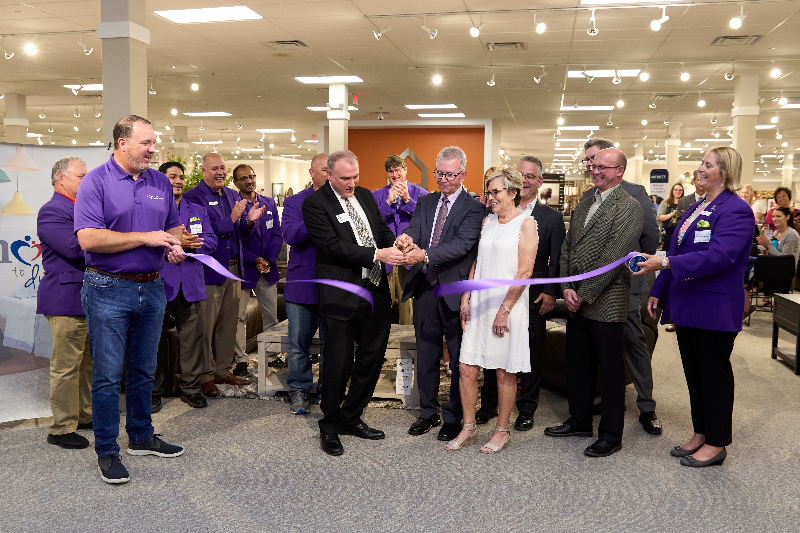 Furniture Mart already sells to customers in Duluth through its North Branch, Minn., location about 110 miles southwest, just north of Minneapolis. But the new location will give the retailer the ability to increase its coverage there as well as push further north and into Wisconsin, Wallenstein said.
The new stores will be serviced from the company's roughly 250,000-square-foot distribution center in Fridley, Minn., about 150 miles southwest. Furniture Mart will use its demountable system to ship fully-prepped delivery truck boxes overnight from Fridley to Duluth for speed and efficiency.
When Duluth opens late this year, the retailer's total store count will jump to either 61 or 62 (depending on whether the Outlet piece comes to fruition. The company's store count today includes nine Unclaimed Freight locations; nine Furniture Marts; 31 Ashley HomeStores; seven La-Z-Boy Comfort Studios (counted as a store vs. a gallery when La-Z-Boy has a separate entrance); two HomeStore Outlets; and a Carpet One location. Key suppliers to the Furniture Mart banner include Ashley, La-Z-Boy, England, Flexsteel, Aspenhome, New Classic, Manwah, Kuka Home and Sealy, Stearns & Foster, Tempurpedic and Restonic in bedding.
Wallenstein declined to disclose sales projections for the new market but said total sales last year reached $258 million, up about 7% despite the temporary Covid-related shutdowns. Since 2016, sales have increased by more than 30%. He declined to disclose sales projections for 2021 other than to say that at the rate the retailer is going now, it's on track to generate in excess of $300 million.
"Business continues to be strong," Wallenstein said, but he added, "Getting product in a timely manner and freight costs and delays are an everyday challenge."
To support its rapid growth, Furniture Mart is in the midst of an expansion project to nearly double the footprint of its main distribution center and headquarters complex in Sioux Falls to more than 600,000 square feet. As part of the project expected to be completed next summer, the company will be adding a Furniture Mart, a HomeStore and clearance center, further pushing its store count into the mid-60s in six Upper Midwest states.