Explaining why midcentury modern is everywhere
Like most fashion-influenced, design-centric industries, furniture is cyclical. Every 20 years or so, styles return, albeit to varying degrees and often in different color palettes. But you can pretty much set your metaphorical watch to these rhythms and refreshes.
This moon phase approach to design fails to explain the renewed interest and endurance of midcentury modern, which is a much larger trend today than it could have claimed to be in its original iteration, and at far more price points. Why?
I'll offer up three even larger trends that help to explain specifically midcentury's kudzu-like growth throughout the industry, but in particular its mainstreaming wherever furniture appears for sale online, including and even especially after-market sites.
First, consider the style's embrace of what at least appears to be or is simulated to look natural, organic, and decidedly not the progeny of algorithms. Midcentury thrives on natural wood grains, however simulated they might actually be, and earth tones, which subsume lots of neutral browns, tans, and grays.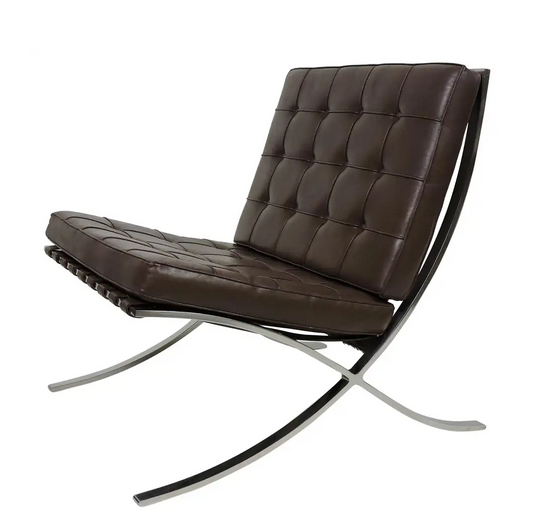 Climate and Covid
Climate change, global warming, and dark, existential humor about, say, polar bears needing a high SPF or humans buying beach-front property in Utah, not surprisingly, have us all interested in populating our living spaces with that which at least connotes nature and the environment. Covid only accelerated this trend. Neutral color ways also lend themselves to easy mixing and matching, providing a fairly blank canvas on which to paint with lighting, pillows, rugs, mirrors, wall art and plants. Oh, the plants: Monstera deliciosa, Pothos and Money Trees.
Second, straight lines, boxy shapes and the absence of carvings make midcentury factory-friendly, which explains the style's availability at most price points, from Target to Design Within Reach to Herman Miller for the Home. These straight lines and, therefore, machine-ability in production are midcentury's stock and trade, and they are easily softened with a well-appointed curve or cylindrical pillow here or there.
Take the basic midcentury leather sofa available virtually everywhere, but especially in the West Elm-Pottery Barn-Birch Lane market and price point. Mostly straight lines, covered in a neutral leather or leather-like cognac or brown, this ubiquitous sofa and matching chair soften themselves architecturally with a full cylinder lumbar support pillow. Their legs? Easily attached by the consumer. And the last mile, the bane of online retailers' existence? The sofa is just one big padded box, minimizing the delivery problems plaguing retailers and the (mostly) third-party logistics companies on which they depend.
The style lends itself to relatively problem-free manufacturing and delivery, in other words, at fairly predictable price points, which makes it ideal for offshore sourcing. This combination also opens the door for MDF at even middle to middle-high price points, which exponentially expands the e-commerce market.
Man buns and coffee
Third, a generation of millennials and hipsters has grown up with midcentury furnishing their popular culture. Watch an episode of Mad Men or the Daily Show or any sit-com or drama with a scene in a psychiatrist's office. Better yet, browse Instagram or Pinterest, in particular the accounts of those who stage homes to sell. You will easily spot the Barcelona chair, the Vladimir Kagan serpentine sofa, the bent plywood chair from Charles and Ray Eames, or perhaps a Danish Egg or Swan chair.
Mad Men served up a steady diet of midcentury modern tableware, glassware, and furniture in its larger glorification of an era of clean, organic shapes and relative simplicity, not to mention rampant sexism and addiction. Ah, the wispy wistfulness of nostalgia and its power to wipe away so many sins. And never underestimate hipsters' desires to at least seem original and authentic, an ambition for which midcentury is ideally suited.
Originally, of course, midcentury rose to prominence as a response to the inhumanity of global conflict, a between-the-wars period that began in roughly 1933 and continued into the mid-1960s. Part of a larger modernist movement, its roots can be traced to the Industrial Revolution and its name to Cara Greenberg's bestselling book in 1984, Midcentury Modern: Furniture of the 1950s.
By the time midcentury modern's reign had ended, it had spawned or at least influenced several related style categories, such as Bauhaus, Art Deco and contemporary, though I use this last term reluctantly, because it means so many things that it, in the end, as a style designation it communicates scant little. Let's just say "contemporary" as that term would have been understood in the 1970s and early 1980s, or just about the time America began looking again to midcentury's clarity and evocation of better days. Midcentury's America was great again.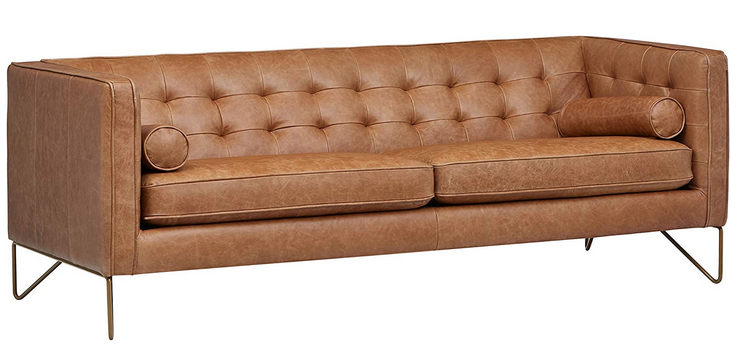 This resurgence of interest drove prices to record highs, which happened in a lot of product categories in the blinged-out 1980s, and it's this second wave that makes the current popularity so fascinating. From price points in five digits then, today millennials can snap up iconic pieces from their smartphones at basically any price point. The Amazon sofa above retails at about $1,500, in genuine leather. (I know "Amazon" is a dirty word, but I'm making a point about affordability and ubiquity.)
Roll credits
Companies such as Herman Miller, DWR and Ikea deserve a great deal of credit for curating the currency of midcentury looks and putting them in reach of younger, less affluent consumers. In addition, a few companies, such as Knoll and Fritz Hansen, have never stopped production of midcentury, at least not completely.
The inevitable downside of a style so clean and uncomplicated is, of course, knockoffs and copycats. The unintended benefit of the copycat market, however, has been to keep the style in view and, therefore, to nourish demand. This staying power translated online in the late 1990s, in particular because of two companies I covered as e-commerce editor during the decade: Herman Miller and DWR, the former using midcentury to key its launch of Herman Miller of the Home in 1998 and DWR doubling down on the category for its e-commerce debut in 1999.
DWR, in particular, made midcentury suddenly, even rather breathtakingly affordable. I know this because as a long-time fan of the style, I could afford my first piece because of DWR. No small part of this popularization was the DWR catalog, which became a collectible in our home. To refer to an earlier column, I especially appreciated DWR's dedication to including the designers in the product descriptions. Respect.
So, expect midcentury to continue to pass the test of time because it relies on the fundamentals of truly good, even great design, clarity, straightforward functionality and, now more than ever, familiarity.
I look forward to writing basically this same column again, in about 20 years.