NEW YORK — Authentic Brands Group, the brand development, licensing and marketing company that acquired Thomasville, Drexel and Henredon assets less than three years ago, is looking to go public.
The company filed a prospectus with the Securities and Exchange Commission last week seeking to sell $100 million worth of shares, which, according to reports, values the New York-based company at about $10 billion (though the value of the shares is likely to change and was estimated solely to calculate its registration fee. In 2019, private equity firm BlackRock took an $875 million stake in the company that valued the business back then at more than $4 billion. At the time it noted a portfolio of more than 50 brands generating worldwide revenue approaching $10 billion.
ABG completed the acquisition of the Thomasville, Drexel, Henredon and Broyhill brands out of the Heritage Home bankruptcy proceedings in late 2018 and shortly after sold the Broyhill name and related intellectual property to Columbus, Ohio-based retailer Big Lots (which is making its own big business out of the brand).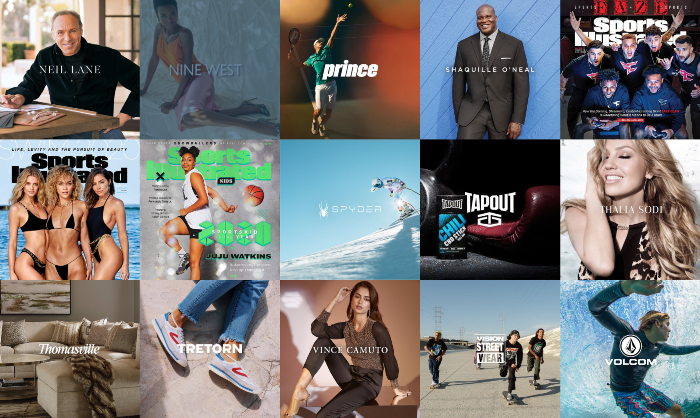 In the prospectus and on ABG's website, Thomasville is the only portfolio brand listed under the "home" category." Since the collapse of Heritage Home and the purchase by ABG, The Thomasville brand has shown up in places such as Costco in the form of upholstery and rugs, at Home Depot as cabinetry and bathroom vanities and as Wayfair youth furniture and mattresses.
ABG's portfolio of now more than 30 other brands, according to the prospectus, includes Barneys New York and Brooks Brothers in the "Luxe" category, Forever 21, Aeropostale and Nautica in "Fashion," Sports Illustrated in "Media," Eddie Bauer in "Active and Outdoor," Elvis Presley in "Icons" and Shaquille O'Neal in "Living Legends." It also partnered with Real Estate Investment Trust and mall developers Simon Property Group (also an ABG investor) to acquire JCPenney out of bankruptcy last year.
The combined brands generate about $10 billion in "gross merchandise value" through AGB's network of more than 700 global partners, it said.
In a letter from CEO Jamie Salter included in the prospectus, Salter describes the business this way: "ABG deconstructs and reconstructs the traditional model, owning only the brands, creating a decentralized network of best-in-class partners to execute the rest of the value chain.
"We are brand owners, curators and guardians. We don't manage stores, inventory, or supply chains. We don't manufacture anything. We are a licensing business and are purely focused on brand identity and marketing."
According to the filing, ABG posted total revenue of $488.9 million in 2020, up 1.8% from the year before. Net income more than doubled to $225.3 million. For the first quarter of this year ended March 31, net revenue jumped 32.8% to $160.1 million and net income nearly quadrupled to $294.9 million.