AVONDALE, Ariz. – As power motion adjustable bed base sales continue to rise, mattress manufacturer King Koil is expanding its Smartlife Mattress by King Koil collection with a split-head mattress and coordinating premium adjustable base.
The expanded line provides retailers "a luxury sleep solution that offers the functional benefits that consumers are looking for in an adjustable bed, with more premium materials and construction than the lower end adjustable bases that saturate the market today," the company said in a release. King Koil's suggested retail price point for the split king is $6,399 to $6,999.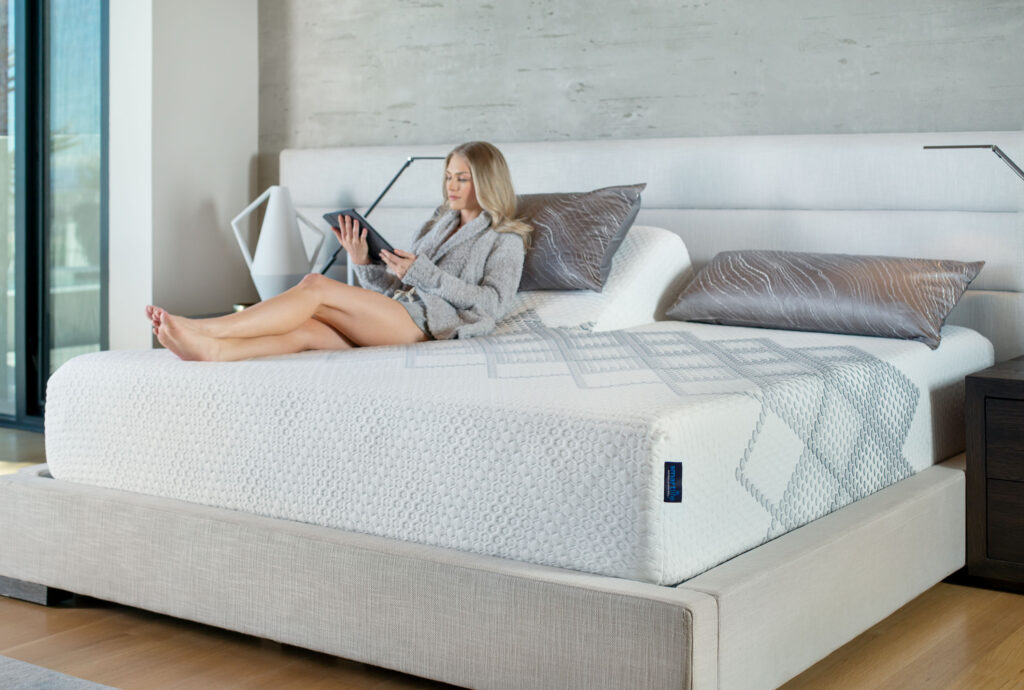 Constructed with the Smartlife collection's patented body-sensing technology, the split-head mattress, combined with the new power base, enables couples to adjust the head of each side to meet their personal comfort preferences, while offering less deflection to their partner.
Marketed under the premier iMotion by King Koil brand, the adjustable base is designed to be merchandised with the Smartlife split-head mattress, offering retailers an integrated – and more premium – merchandising strategy that enables them to take advantage of attachment rates for power bases and mattresses for high-end consumers shopping in the luxury segment.
"The rise in adjustable base interest is not only at mid and low-price points, but increasingly of interest to the luxury consumer," said King Koil CEO David Binke. "We are expanding our lineup because the premium consumer is looking for more innovation and options that are currently available."
Binke added the mattress and coordinating adjustable base was designed to fill a void in the industry and offer both functional benefits and a premium solution for the luxury category.
Each Smartlife mattress incorporates 80 individual smart cells and eight independently controlled zones from head to toe. The mattresses feature multiple settings of firmness, and programming and monitoring of the sleep system are managed through an app that can be installed on smart devices.
Among the features of the iMotion base are Bluetooth adjustment controls, LED under-bed lighting, dual USB charging ports on each side, headboard brackets and a wireless remote control, the latter with three pre-set positions (anti-snore, zero gravity and TV) and a memory function that stores two other favorite positions.
King Koil plans to preview the new products during private open house events for its retail customers, at its 90,000-square-foot Avondale, Ariz., factory in August.