Company shifts its focus from collections to design themes that aim to resonate with a new customer base
HIGH POINT — Retailers and designers visiting luxury case goods and upholstery manufacturer Jonathan Charles this fall will see an entirely new showroom concept and product mix that could change the way they perceive the brand going forward.
The company, which has been known for its largely traditional mix of wood furniture and seating, is undertaking a revitalization that segments the product into design themes versus collections. These themes also offer updated styles and finishes the company believes reflect the design preferences of today's consumer.
A key goal also is to showcase the product in a way that helps renew interest among high-end retailers and designers. With designers in particular, the company has seen a decline in repeat visits in recent years, a trend it is hoping to reverse with the new portfolio.
"For the last five to six years, they have not been servicing the high-end designers and high-end retailers with the products they need to succeed," said Jeff Young, who became CEO of Jonathan Charles earlier this year. "There has been less designer traffic, less designer orders and less orders from high-end retailers. Unless you are in an area of the country that still valued 18th Century English, you just didn't see our product on the floor."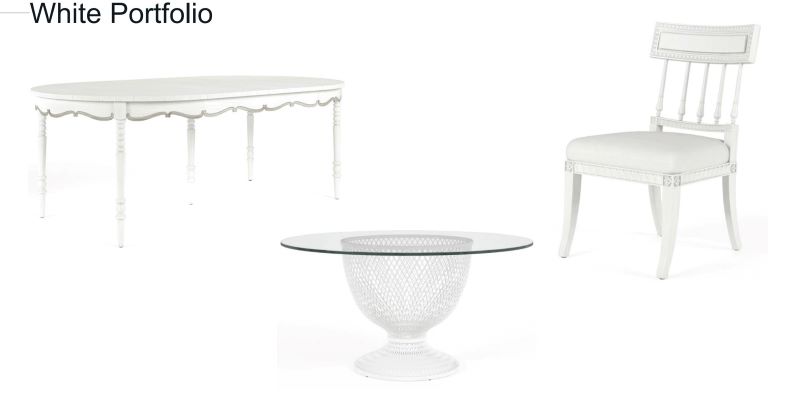 That said, the company has unveiled four key design themes for new product to be shown at the October High Point Market. Altogether there are about 100 new SKUs in these four style categories.
They include Water, which includes an assortment of bedroom, dining and occasional furniture bearing coastal designs and coastal-inspired finishes. There are also mixed materials such as Danish chord and metal accents as seen on a rectangular pedestal base table and the legs of dining chairs.
"This is obviously geared toward the coastal look and all that population that lives near water," Young said. "This is a sector that the company wasn't touching."
The second theme is called Reimagined, which offers accent pieces bearing some of the classical designs the company has been known for and showcasing them in updated painted and lacquered finishes that aim to attract new customers, including younger consumers and those living in metropolitan areas.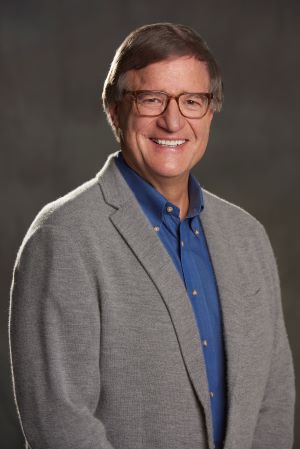 This selection also features pieces with some mixed materials, such as pieces with cloth fronts and exposed wood frames, noted Megan Sanchez, director of trade sales and marketing.
The third style category is called White, which Young described as an eclectic mix of traditional furniture – emphasizing French country and Swedish designs – in various white finishes that highlight wood forms and intricate carved details. The mix also includes some exposed wood upholstery.
Timeless features several dining tables and chests that Young described as a core group of traditional forms in lighter finishes. Inspired by antiques, these can be used eclectically, for example, by mixing and matching different chairs with different dining tables. The smallest part of the mix with some 10-12 pieces, it will be expanded in January with new chairs, followed by buffets, beds and nightstands next spring.
"We will just keep adding to the category, and eventually we will do desks" Young said, adding that the finishes will illustrate the capabilities of the Jonathan Charles plant.
"The application of the finishes and the distressing is going to be something that this plant can pull off," he said of the Jonathan Charles plant in the Ho Chi Minh City area of Vietnam. "They are lighter and bleached, and in some cases they are gessoed."
In deference to the company's heritage, Young noted the company does not plan to do away with some of its more traditional designs, which still represent over a third of its business.
"We are talking about our original DNA," he said, adding, "We are not trying to dispose of it. We are still proud of it and there is still a market for it. But those designs have got to be reimagined for today's consumers. The silhouettes of those designs are fine. But we have to change the dress it's been wearing. The brown dress has gotten a little stale."
But the product mix is only part of the story. These and other inline pieces, including some of the aforementioned English traditional that represents 30-40% of the business – will be shown in a new 14,000 square-foot space on the fourth floor of the Markor Arts Center at 122 N. Hamilton St. in downtown High Point.
Each of the four style directions will have its own space, and its own entrance decorated according to the theme. The idea is to showcase the product in a museum-like setting, which customers can visit unguided – without a salesperson in tow – if they so choose.
"The feel of it that we want…is to have it set up like an art gallery with pieces that sit by themselves instead of you seeing a whole room scene," Sanchez said. "We really wanted to showcase the materials that we used on each piece and have them stand and shine on their own…We have so many unique stories with the materials we are using so we really want to showcase those, especially with the key audience we want to attract. And that audience is designers."
She added that each foyer entry will have its own distinct theme with visual and other sensory attractions such as scented mists and gourmet treats.
"It really starts getting you into that experience," Sanchez said, noting that each sensory experience aims to reflect the aesthetic of each design portfolio. "It is just to bring a difference sense or feel when you are walking through."
"We are really excited about it," she added. "We think people will really enjoy the experience and really come back again and see what we are going to do the next time. And as week keep these main four portfolios, we are going to switch up how we are presenting it too."
"Every market we will add to it," Young added. "In addition to the furniture, we want to make the experience interesting."
Of course, how the experience resonates depends also on the customers experience – not only in terms of the value equation, but how quickly they can begin receiving the goods. Here too, the company aims to serve dealers with a selection that is priced as much as 20% below traditional Jonathan Charles pricing, yet still higher than sister company Caracole.
Young said that the company has cut all four groups, adding that "we have given purchase orders for stock for all four. That is how much we believe in it."
Yet he noted delivery is also going to be a "big component" with Water arriving by January, White, following right behind in late January, Reimagined, also arriving in January and Timeless arriving in mid-to-late February.
"We are serious about getting it here in High Point and keeping it in stock," he said.