HIGH POINT — Retailers walking Homelegance's showroom during Premarket saw three types of product tags. One indicated the goods were available now. Another showed an estimated availability date, sometimes extending out to year end or into 2022. And a third just read TBD, for, you guessed it, "to be determined."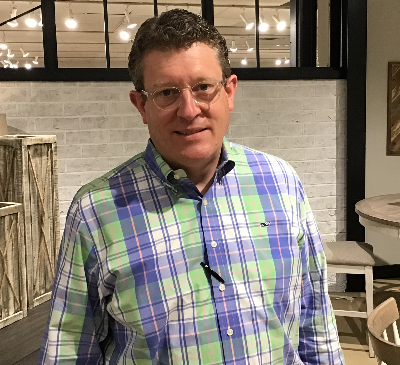 "We don't want to promise too much. We try to be brutally honest," said Jamie Collins, executive vice president of the whole-home resource. "If we create an unrealistic expectation, nobody wins."
Right now, the furniture industry is full of merchants who are not able to merchandise," he said. "Everyone is fighting for space, fighting for bookings. "We're basically controlled by the supply chain at this point."
But because everyone is in the same boat, and retailers understand that everything suppliers are dealing with is out of their control, there haven't been a lot of adversarial conversations you might otherwise expect when prices are going up and lead times are spilling into … TBD. "There's this 'We're in this together' spirit that's really nice, actually," he said.
And there were other things making this Premarket particularly nice for Collins, including a return to some semblance of normalcy. For one, he's finally in the same building with a co-worker from the West Coast who he hadn't seen in person since 2020. He's enjoying working with the reps on site again, too.
Even though the amount of new vs. inline product in the space is less than usual, "It's very refreshing to be in a showroom talking to people about new product," Collins said. "Everybody knows without saying it that we're probably talking about 2022 (before its available) … unless it's something already in our product lineup and we're going to flow it," but they're eager to see it just the same.
Asked if retailers are more interested in what's new or what's available, Collins said the majority of conversations start off with the latter — with retailers asking for a full list of what's available to ship now. But then it's, "What else have you got?" he said. "And it doesn't matter the size of the retailer; everybody is hungry for product."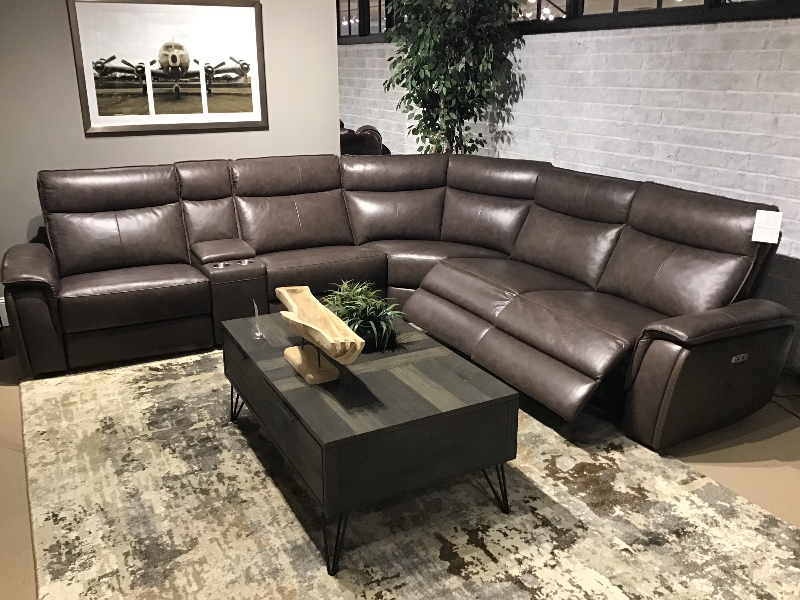 Homelegance offers container direct as well as delivery from its warehouses across Canada and the United States. Like many of the retailers it serves, the company has been struggling to secure enough containers and shipping vessel space to fill its own warehouses. Asked if that situation is better or worse than September 2020 Premarket, Collins doesn't sugarcoat his response.
"It's gotten worse, a lot worse — the cost of containers, availability of shipping space, lead times. The global supply chain is just stressed to a breaking point."
He pointed to a Wall Street Journal video (below) that helps explain the ongoing problem by taking a close look at what's happing at the port of Los Angeles, where an average of 30 container ships wait daily to dock and unload. It's the classic supply and demand story, Collins said, made worse by a reduction in manpower caused by Covid and people either afraid to go to work, out sick or quarantining.
When Covid forced the lockdowns a year ago, retailers were spooked and Homelegance and many other suppliers saw cancellations come in hot and heavy. But that didn't last long, as it soon became clear the home furnishings industry was going to be on the lucky side of the economy. Those orders, Collins said, were reinstated quickly. Suppliers haven't been able to keep up since.
There has been some speculation making the rounds that major retailers are gaming the supply chain in this time of crisis, ordering from everywhere, taking what comes in first and canceling the rest, but Collins said he hasn't seen it. And an unquenchable consumer demand knocks a hole in the theory, too. "If those big retailers are placing orders," he said, "they're probably hoping (suppliers) can ship all of it."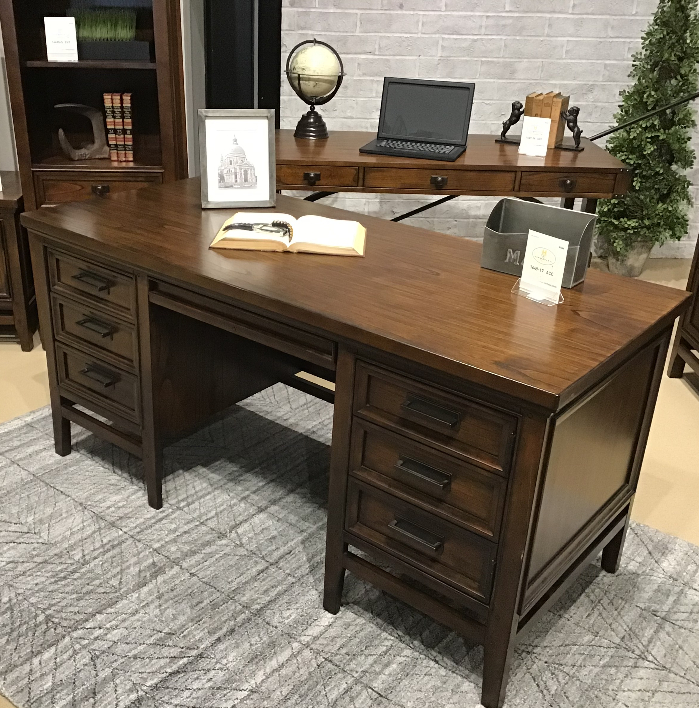 What Homelegance is seeing, though, is a larger percentage of its customers buying direct containers, trying to save money and better control that cost. "But you don't know from one day to the next what the cost of containers is going to be," he added. He recently heard a quote into New York for $13,800. "For our promotional goods, freight is at least 50%."
In High Point, Homeelegance's showroom has been set roughly the same way for a year now, with the exception of some shifting here and there and editing for new product. Like many vendors, it's gaining placements in the hot home office category with customers who either hadn't seen its assortment of inline goods or hadn't shopped Homelegance for home office before.
Some of the so-called "new" goods on the floor were actually here last June or September. They're in the pipeline now and available for quicker shipping than the very newest items. But in Collins' eyes and the eyes of many retailers who are just now making it here and just now seeing them, it's all new.