CONROE, Texas — About a year ago, as the furniture supply chain was convulsing and many custom-order options fell by the wayside, the high-end Homestead House decided to try something completely new.
"We were concerned about the inventory levels we were seeing for the past couple of years on our imported lines," said Chris Pfeiffer, co-owner of the Houston-area business with wife Linda Pfeiffer. "They weren't stocking anything stateside, and we wanted a little more control of our orders."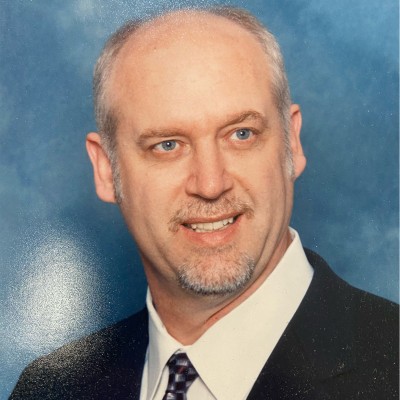 Also, most of the imported lines in his upper-end price range weren't customizing anything anymore, either, he added — another big concern considering the clients for the store's better-end goods were used to getting it their way. So Homestead House went looking for domestic sources that not only offered custom options, but did so as the foundation of their business.
The retailer moved quickly to bring in three made-in-the-USA lines it hadn't carried before: Stickley, Vaughan-Bassett (its step-up Artisan & Post line) and the Amish Palettes by Winesburg. By moving "quickly," Pfeiffer said he means he ordered in January 2021, knowing full well that it would take a good six to nine months to actually arrive at the store.
But since the time it landed starting in the second half of last year, client reception has been "excellent," Pfeiffer said, and Homestead House's custom business — roughly 85% of all business — is now about as exclusively domestic as it can get. That goes for upholstery, too, where the retailer already was selling nearly all domestic product even before the pandemic from sources such as Hancock & Moore, Taylor King, Lexington Home Brands, Sherrill, Hickory white, Craftmaster and Fairfield Chair.
To get to this point, Pfeiffer said the company didn't necessarily have to drop any lines. It still has import orders in the pipeline. "But with the import stuff, there is no stock," he said. "If we sell it off the floor, we may not get it back for six months or nine months."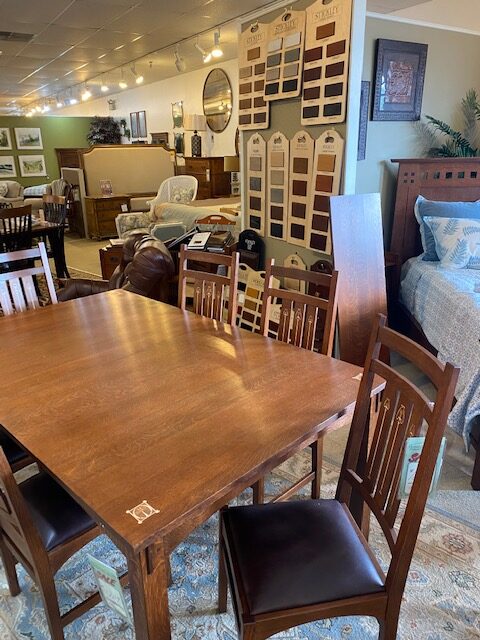 As the imported groups sold off, Homestead just began using the open space for the new displays of the domestic case goods that were coming in, and it added special displays that feature all the custom options available — from finishes, to wood species to hardware. Its initial orders were large — enough to cover more than one-third of the 15,000-square-foot showroom if not more — and Pfeiffer has been adding to the Stickley offering as space opens up.
Among the many problems caused by the pandemic and the related shipping delays and product shortages, are the empty spaces that arise when Homestead House, and many other retailers for that matter, aren't careful about what can and cannot be sold off the floor.
Used to be, if a consumer loved that bed on the floor and wanted it, Homestead House could sell the floor model and get another back in place within a couple of weeks. Not anymore.
Now, however, when it sells that bed or dining table, it's selling the central piece of a group and leaving a big hole for months. "So it's the whole bedroom or nothing," Pfeffer said, and that's not something his customers want to hear, especially when they're spending a lot of money and used to getting things customized to their specifications.
"Another reason we went domestic is because it encourages people to order, (vs. buy off the floor), he said. "That's really been a blessing," It's not that the domestic goods are coming in that much faster than the imports. They're hampered by the supply chain disruptions, too. They have options again.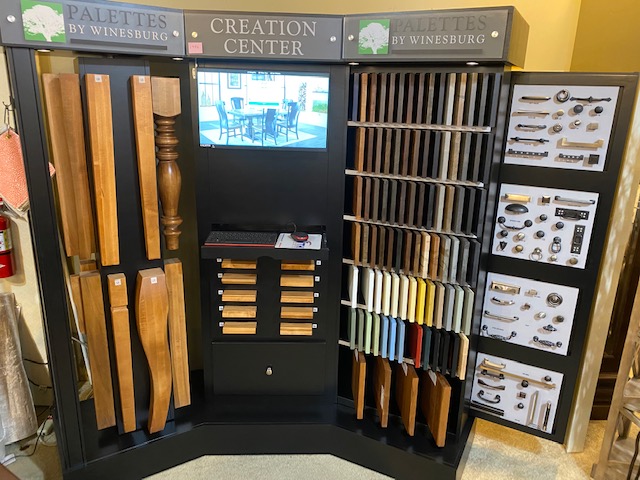 "For whatever reason, our custom order business has stayed high — still in the 85% range. It's been strengthened by the domestic wood lines," Pfeiffer said.
Overall, business in recent months has been good, he said, but not great. Sales are up, but that's partly because of price increases, Pfeiffer said, adding that overall prices are probably up 20% from where they were a year ago. Back in August or September of last year, when consumers heard more and more about price increases and inflation across all sectors, traffic softened for a while.
But since then, they've become more accustomed to the price hikes and the wait times, and they're coming back.
"We've probably written fewer orders but bigger tickets, so there's a little bit of a tradeoff there." Pfeiffer said. "But because we're so custom driven, I'm going to say we're pleased."