Interior designer will continue to serve as brand's first digital ambassador targeting a younger audience
MARTINSVIILLE, Va. – Hooker Furnishings, one of the nation's largest publicly traded home furnishings resources for case goods, leather furniture, and fabric-upholstered furniture, has announced the extension of its successful partnership with television personality and interior designer Breegan Jane through the end of 2021. The partnership, which began last September, has generated a 32 percent increase in brand awareness on the company's social media channels, resulting in new followers and engagement, specifically from millennial consumers, a target growth demographic for the company.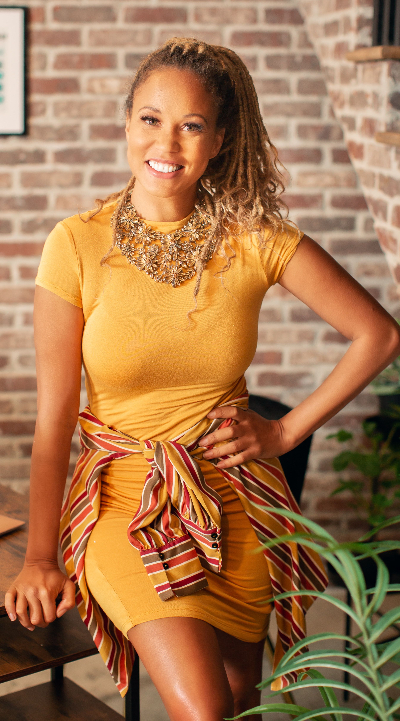 Breegan Jane, a Los Angeles native best known as the interior designer on HGTV's Extreme Makeover: Home Edition, is a mother, entrepreneur and interior designer who is passionate about empowering women and creating unique spaces. Breegan, who began her design career as a creative director for a luxury yacht manufacturer, now devotes her time to designing celebrity and commercial properties, high-end restaurants and large-scale remodels.
"We have been thrilled with our partnership with Breegan thus far and have seen a positive increase in engagement and followers across all of our social media platforms," said Johne Albanese, chief marketing officer of Hooker Furnishings Corporation. "Her ability to create authentic content that really connects with our followers is a great asset to our brand and has allowed us to engage with a new demographic of millennial consumers looking to purchase affordable luxury goods. We look forward to continuing to grow our brand awareness with her as our digital brand ambassador throughout 2021."
To create the engaging content, Jane works closely with the Hooker Furnishings team to highlight the brand's wide-ranging product assortment, from case goods to luxury upholstery. The original content, created by Jane, appears on her Instagram and Facebook feeds as well as her blog where she utilizes Hooker Furnishings products to create inspirational designs that followers can recreate in their own homes.
"I'm thrilled to expand my relationship with Hooker Furnishings, a brand that truly understands that you don't have to sacrifice style for comfort and organization," said Jane. "The brand's aesthetic and wide range of products – that are just as functional as they are beautiful – is something that I aim to incorporate in every space that I design and more importantly, something that really resonates with consumers. I look forward to continuing our partnership and inspiring my followers with affordable and stylish products that they can use to create beautiful spaces in their homes."
To participate in the social media campaign, follow Breegan Jane on Instagram (@breeganjane), Facebook (@BreeganJaneBlog) and her blog breeganjane.com. The campaign will also be shared across all Hooker Furnishings platforms including Instagram (@hookerfurniture), Facebook (@HookerFurniture) and Twitter (@HFCollections).
Based in Martinsville, Va., Hooker Furnishings Corporation is ranked among the nation's largest publicly traded furniture sources and encompasses twelve discrete operating businesses. These brands include: Hooker Furniture, Hooker Upholstery, Bradington-Young, Sam Moore Furniture, Shenandoah Furniture, H Contract, Accentrics Home, Pulaski Furniture, Samuel Lawrence Furniture, Prime Resource International, Samuel Lawrence Hospitality and HMIdea. Hooker Furnishings Corporation's corporate offices and upholstery manufacturing facilities located in Virginia and North Carolina, with showrooms in High Point, N.C. and Ho Chi Minh City, Vietnam. Hooker Furnishings operates distribution centers in the United States, China, and Vietnam. The company's stock is listed on the Nasdaq Global Select Market under the symbol HOFT.