The whole-home importer soft-launched Two Chicks Home by Mina with sofas in a box and a mattress line; more upholstery, bedding, dining and area rugs coming
MONTREAL — Primo International soft-launched Two Chicks Home by Mina during the Las Vegas Market this month, garnering positive reviews for the early upholstery and bedding introduced in collaboration with Mina Starsiak Hawk, star of HGTV's "Good Bones."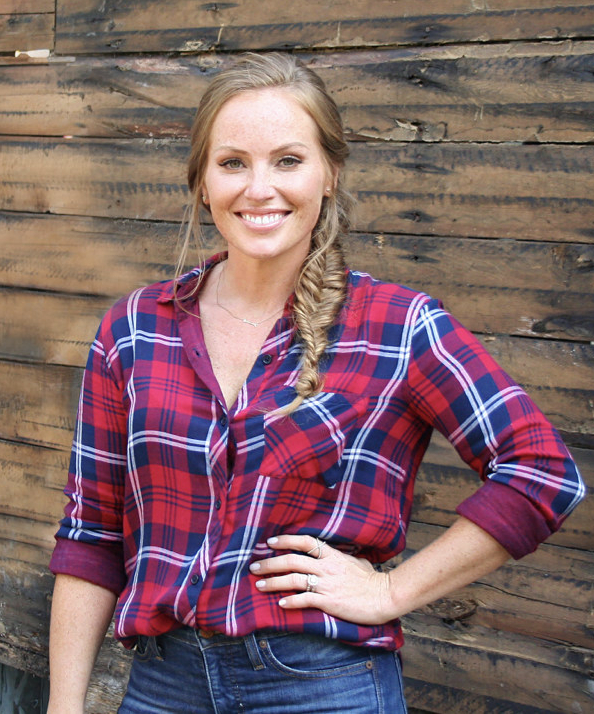 And the attention is likely to snowball as the licensed line grows across all Primo's categories and becomes a big part of its overall business, thanks in part to Starsiak's direct ties to home design, home furnishings and the demands of today's consumer.
In a release Friday announcing the licensing partnership, Hawk and Primo said the "extensive collection is inspired by Mina's approachable design style and features furniture solutions spanning all areas of home: living room, dining room, bedroom, kids, mattresses and rugs.
Only a small taste was on display in Las Vegas. Primo started things off with three sofa-in-a-box items and the first piece of a Two Chicks Home mattress program. The imported sofas are designed for easy shipping, storage and e-commerce sales, among other things, Primo's Executive Vice President of Sales and Marketing John DeFalco told Home News Now. They're expected to retail in the $699 to $799 range.
More details will follow soon on the mattress program, but for now, DeFalco said the company introduced a 12-inch double-sided hybrid memory foam mattress, produced in Italy and expected to retail for about $699.
By the time High Point Premarket rolls around next week, Primo expects to add a pillow-line to the collection that comes with a comfort guarantee as well as a Two Chicks Home by Mina version of its popular Sofi Sofa collection. Sofi, introduced about 18 months ago, lets consumers buy and build by components, making for easy transportation in small boxes and allowing them to easily expand pieces (no tools required) — upsizing chairs to loveseats, or loveseats to three- or four-seat sofas, for instance, as changing needs arise.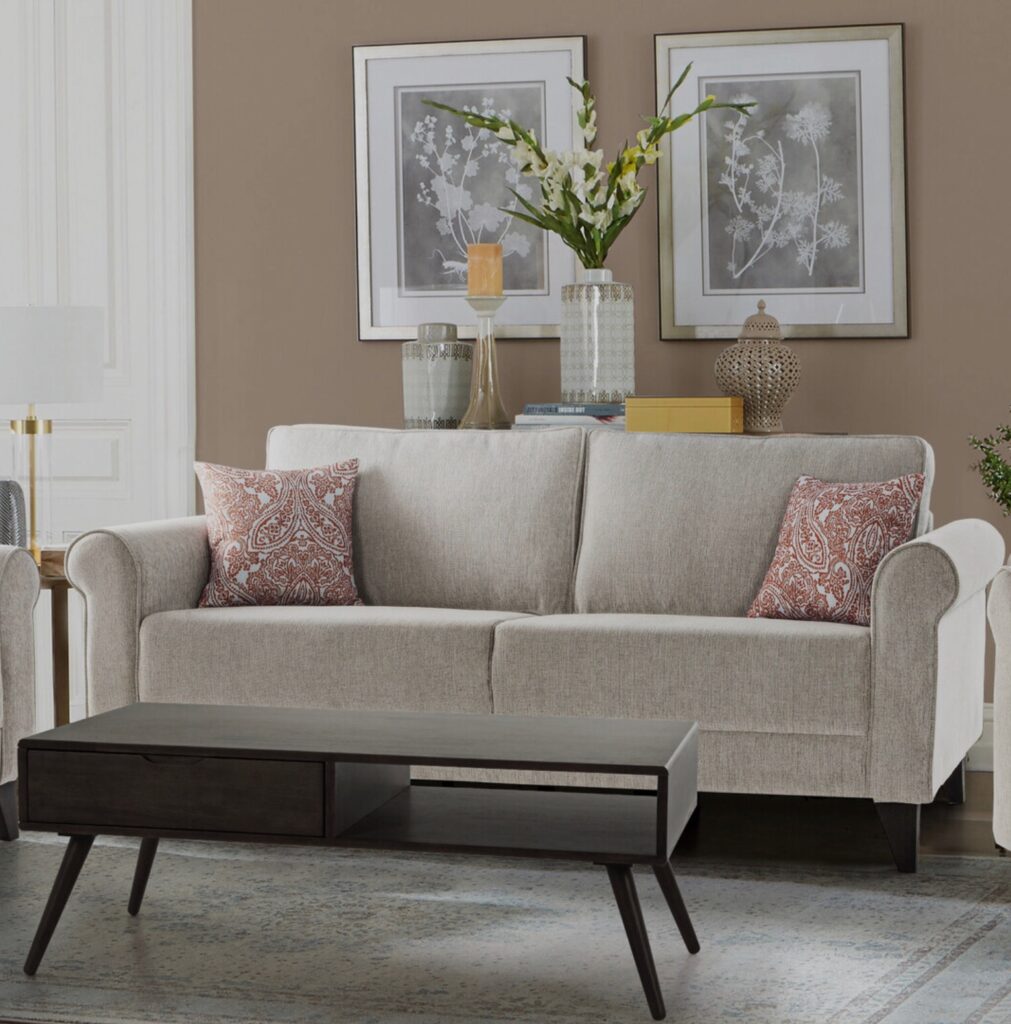 "Mina is a home remodeler and she's always looking for space and functionality solutions," DeFalco said. "So they really loved the design of the Sofi because of the way it can fit up tight stairways and is designed in a way to fit into any location. Plus it looks great. It's style and solutions-driven."
Indeed, Hawk's attention to those kinds of details is exactly what attracted Primo to her brand in the first place. Hawk is co-founder of Two Chicks and a Hammer, a home rehab business she started with her mother before gaining new fame starring in HGTV's Good Bones, which will head into a sixth season in June. She has also been featured on other HGTV shows, including "Very Brady Renovation." She has authored a children's book, "Build Together," released early this year, and launched a store in Indianapolis about a year ago ― Two Chicks District Co. — which sells apparel, jewelry and other products (including some accent furniture).
"This isn't a collaboration where we were looking for somebody to have their name on our product," DeFalco said. "We want to have a collaboration with somebody who is boots on the ground, who is in the home, who understands what consumers are looking for and what they need.
"Mina is a home remodeler and an influencer. She's in the home. She owns a real estate business. She knows trends and she understands what people need and want and solutions for their homes."
After Premarket and over the next several furniture markets — in June and October in High and also August in Las Vegas — Primo will be adding to the Two Chick Home line with new versions of its popular Media Sleepers, dining room furniture, area rugs and bedroom furniture, DeFalco said. He couldn't say how many pieces or SKUs are coming, but said, "We expect to have a robust collection of product by the fall and expect the Two Chicks Home collection to be a significant part of our business in terms of our future thinking."
In the release, Hawk said, "Fans often ask me where I get my furniture and how they can recreate my home designs."
"I have long desired to develop a furniture collection that is accessible, comfy and inviting for families. Being a busy mom of two kids and dogs, quality and functionality are also essential." She called Primo "the perfect partner given their extensive 50 plus years of experience in the furniture and mattress industry and their capabilities in globally developing and sourcing products."
"DeFalco said, "As a home renovator and designer rooted in real estate and home trends, Mina brings a wealth of creativity and direction for the styles, looks and solutions that we'll be creating together to deliver something spectacular."
The reaction to the soft launch in Las Vegas was "excellent," he said, noting retailers were familiar with Hawk and the show and were excited by Primo's new branding. And the press release hit and was picked up by the consumer media, the company heard from other dealers who hadn't made it to Las Vegas, but were interested in learning more," he said.
Asked about ongoing supply chain issues and whether or not they'll impact the rollout of the collection, DeFalco said they "remain a challenge, but we're strategizing around the supply chain issues. We'll be warehousing a significant portion of the program and will be ready to begin shipping as we approach the late spring and summer months and into the fall."
The Canadian-based Primo International operates two Montreal warehouses totaling 500,000 square feet as well as warehouse facilities in California and North Carolina.