Retail store concept is built on 4 key pillars focused on design, purposeful living and a return to Danish roots
HERNING, Denmark — As part of its strategy to create a consistent and uniform brand lifestyle message across its international store network, retailer BoConcept has created a new brand platform that celebrates its Danish heritage.
The company describes Live Ekstraordinaer as an organizing principle built on four pillars that convey its culture, image, competence and spirit.
They include:
+ Live Style, which conveys aspiration, desire and transformation
+ Live Danish, which conveys its culture and life philosophy
+ Live Design, which conveys its competence in product design and innovation
+ Live Simple, which conveys intentional, purposeful living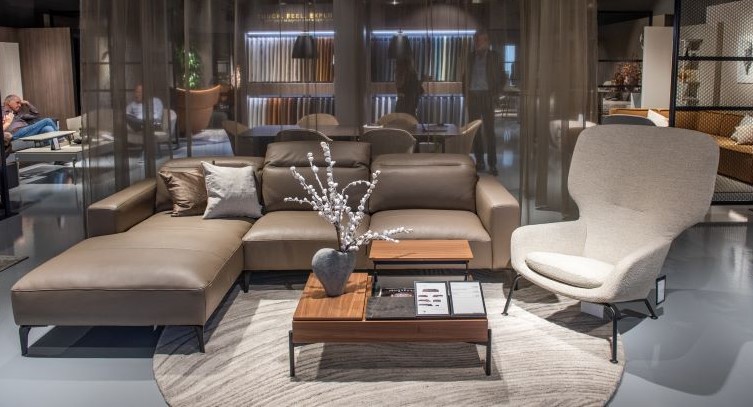 Steen Knigge, vice president of marketing for the U.S., recently shared thoughts with Home News Now about the concept and why it matters to the company and its customers.
As a global brand, the company has just over 300 stores in 65 countries, meaning that its core values and brand image could be distilled in so many different environments. Its retail store count includes 19 in the U.S. currently.
"We said we needed to be more focused in figuring out what our core values are as a company," he said of BoConcept, which turned 70 years old last year. "We said, 'How can we leverage our Danish heritage and our craftsmanship.'"
For those unfamiliar with BoConcept, the product mix includes case goods and upholstery — as well as lamps, accessories and even outdoor furniture — that incorporate transitional and contemporary elements of Danish design.
In addition to celebrating the company's Danish roots, the companion marketing campaign includes a fashion element featuring models, along with a greater emphasis on product photography showcasing the design, customization and functionality of the furniture.
Knigge said as part of the campaign the company also researched what customers around the world — including key markets such as North America, Europe and Asia — are seeking in their home furnishings. The themes that turned up included "mindful consumption" that sought more sustainable products, as well as authenticity in terms of materials and design.
Thus. the key themes the company noticed were interest in buying less but better, product storytelling with heritage and sustainability at the forefront, and finally consumers' perception of the home as a sanctuary. Live Ekstraordinaer evolved from those concepts and has thus become its strategic marketing position moving forward.
"Sustainability is a big thing right now, so people are more intentional in how they buy," Knigge said, adding that authenticity and integrity are also important to consumers. "It's about being transparent in who you are as a brand."
"It flows through our retail brand, it flows through how we work internally and it flows through our branding campaign," Knigge said of Live Ekstraordinaer. "It's basically an organizing principal built on the four pillars."