Industry sources band together to offer a monthly buying event for retailers and designers — by appointment and featuring new product
HIGH POINT — When the pandemic shut down the country last year, a small group of home furnishings manufacturers with showrooms in High Point, North Carolina, banded together to put on a premarket of sorts. The idea was to help bring people into their showrooms in a safe way during the pandemic.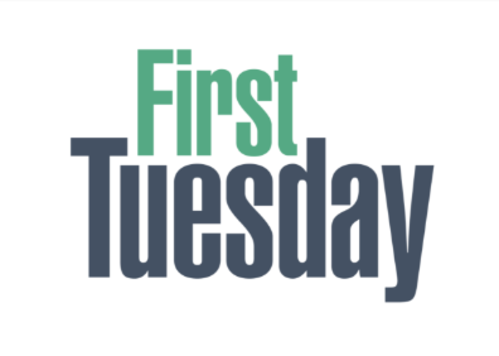 As early as March 15, showrooms announced that they would open on an appointment-only basis for retailers and designers.
Then in June, about 80 or 90 showrooms opened and announced they would participate in this event as an alternate show. At the same time, the High Point Showroom Association and the High Point by Design Group had similar ideas, as they all saw the value of opening showrooms between markets.
No one knew how the pandemic would unfold, and most of the industry assumed business would be down 30-40% in 2020. However, that was not the case.
Kevin Castellani, director of external communications and brand positioning at Manwah and head of the First Tuesday committee, says there was an incredible demand for product when things started to slowly reopen. But when retailers come to High Point, they need to be able see multiple companies, and it's difficult for everyone to orchestrate which showrooms will be open when.
He says the September premarket was an enormous success because there was pent-up demand and the need to be in front of people, but then things slowed down in October.
Based on that, Manwah and several other companies decided to open their showrooms on the first Tuesday of each month through the end of 2021.
"There are no rules or regulations because this is nothing more than people trying to accommodate our customers during a time where safety and protocol trump an event," Castellani explains. "There's no socialization or hospitality, it's purely business. And it's business with the understanding that safety is always first. Everyone has their own safety guidelines, so that's why this First Tuesday seems to be gaining steam."
The industry has begun to recognize the need of retailers to get in front of products and talk to senior management about all of the logistical, pricing and availability issues, according to Castellani.
However, he wants buyers to understand the way product offerings work at First Tuesday. He says Manwah and several other exhibitors release between 15 and 20 new groups at every First Tuesday event because they realize that buyers only go to market to see new product, and some buyers are concerned about manufacturers introducing new products and them not seeing it.
"If we can create an event that's more customized to buyers' needs, we think we've developed something that will have a real fundamental change in this industry," Castellani says.
Tom Conley, president and CEO of the High Point Market Authority, says that First Tuesday is a great supplement to markets, but that no one thinks it will replace markets. "It's just an opportunity to expand the usability of the exhibitor's showroom. The exhibitors are already paying for the showroom and they have the space available."
He says that some in the industry didn't realize this was supposed to be an appointment-only kind of event.
For that reason, Home News Now has partnered with the High Point Market Authority to launch a website and thrice-monthly newsletter dedicated to helping retailers and designers have a better High Point First Tuesday experience.
The website, highpointtuesday.com, will help dealers navigate First Tuesday with the latest on showroom openings, product introductions and more.
Highpointtuesday.com will include an actively managed exhibitor directory tool which will eliminate misinformation about which exhibitors are open. Participating exhibitors are asked to contact High Point Tuesday Editor Alex Milstein at highpointtuesday@homenewsnow.com with their opening status. Those noting plans to open will have a green tab beside their directory listing showing that they are actively participating in the current First Tuesday event.
Vendors not open for the current event and those who do not contact Milstein will have a red button adjacent to their listing showing that they are closed. This critical feature will eliminate buyer frustration by giving them up-to-date information about who is open and when, ensuring buyers do not visit locked showrooms that they assumed would be open for business.
The First Tuesday committee has scheduled dates through the end of 2021, and Conley thinks that's smart on their part.
With the next High Point Tuesday event right around the corner, all home industry members can click here to sign up for the free newsletter. More information about the website and directory tool will be announced soon.