YUBA CITY, Calif. — Organic Bedding producer OMI said it is expanding its manufacturing capabilities through a new "factory within a factory," concept, starting in Denver, where the company has partnered with local manufacturer, Old West Mattress Company.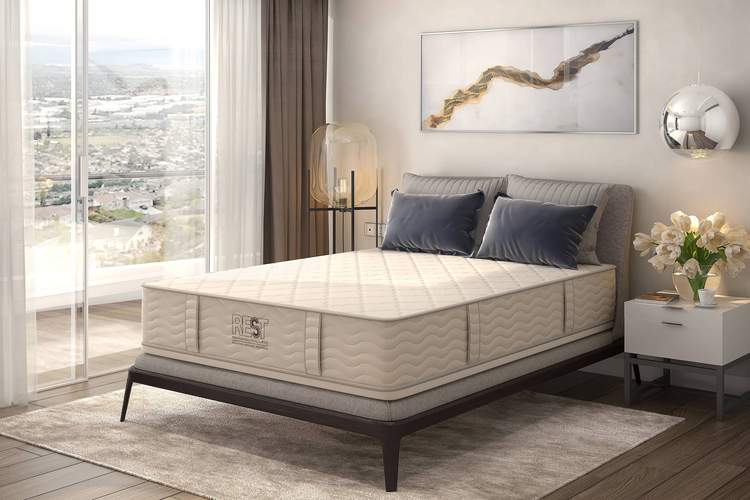 Along with manufacturing equipment dedicated exclusively to organic production, the new concept features a secured and segregated area to house the specialized, natural raw materials OMI uses to manufacture its certified organic mattress line. It also features dedicated shipping and receiving docks, and specialized materials-handling equipment.
The Denver operation will be OMI's second manufacturing location, along with the facility at its northern California "Eco-Factory" headquarters.
OMI said the new factory within a factory also should help its moves to reduce delivery times. Currently, the company ships its products in from 10 to 14 days. The goal is to cut that to three days anywhere in the United States.
"Over the past two years we have taken an omnichannel approach to marketing that has dramatically increased our reach to different consumer and trade segments," said Jeff Bader, OMI CEO. "As a result, we require more manufacturing capacity, and we wanted to expand our footprint more strategically than the standard industry practice."
He added Old West's " dedication to manufacturing high-quality sleep products at volume" and "ownership's willingness to embrace the significant complexities of organic manufacturing," make it the perfect partner for the venture.
In preparing for the partnership, Old West's facility received certification under the Global Organic Latex Standard (GOLS) after more than a year of planning and preparation. The certification requires substantial changes in how a facility stores raw materials, produces finished goods and in other processes," OMI said. The factory also must undergo annual audits of its production processes, record keeping and social and environmental practices to maintain certification.
By bringing OMI's organic expertise to a partner factory, the company can scale production quickly to meet demand, "instead of following the more traditional path of opening multiple facilities on its own," according to Bader.
"A significant portion of our business is in higher-end, luxury products. OMI has managed to take organic and give it all the elements of luxury bedding, so it made complete strategic sense for us to add its products to our high-end portfolio," Added Old West CEO Lester Mesner. "We knew going into this certification process that it would be a tedious, year-long effort, so it was critical as an independently run plant that we partnered with the right brand that would be able to guide us down this new path, which we found with OMI."
Old West is a Therapedic licensee and was able to adapt quickly to the new organic manufacturing protocols, it said.
Bader said he envisions partnering with other "well-regarded manufacturers that would allow us to build out a segregated space for our certified products, train the more experienced members of their workforce on how to produce our goods, and then tap into that talent when needed."
"Once this model is proven, I believe we will be able to roll it out in other parts of the country."