The Top 100 retailer aims for a new customer set, offering discounts, specialized service, events and more to come
TAMARAC, Fla. — To-the-trade business isn't a brand new concept for City Furniture. In fact, the Florida retailer has had a commercial sales team for years, offering specialized services and attention to home builders and other home-related professionals for years.
But with the launch of City Trade last month, the retailer is going after that segment — large, medium and small players alike — like it never has before.
"The 'why' is we have to innovate to make sure our business is as strong as it can be, and this was a business we really weren't targeting," Andrew Koenig, president of the Top 100 company, told Home News Now.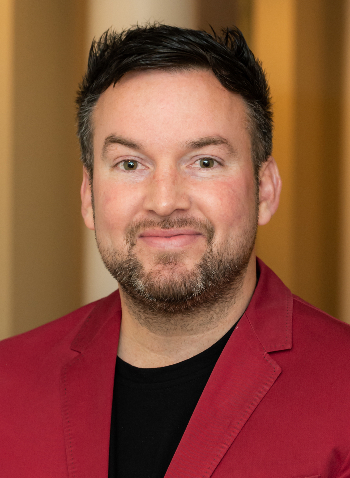 "We've had a commercial sales team for many years, and we've had a design team for many years." City has offered specialized services to giant operations, such as homebuilders D.R. Horton and Kolter Homes and the fast growing master planned The Villages retirement community.
"But what about the trade guy building the small complex, or a staging team or design team, those smaller and medium-sized businesses that we haven't … had an offer for, something to make them feel special?" he said. City Trade "is kind of looping everything in under one roof, taking dedicated City associates focused on serving the trade, the small, medium and large players, and trying to be that turnkey solution for them, whatever they may need."
Exactly what all this will entail has yet to be fully fleshed out and will evolve during a learning process, but in a release, City outlined the basics. Members get special pricing, access to private sales, and tax-exempt purchasing along with personalized trade concierge services, private events, and specialized training.
Here's how it could work for, say, an interior designer, or stager, home builder or developer for that matter. First they fill out an application on the City Trade website, supplying the necessary documentation to show they are a licensed professional in the field. City Furniture processes it, recognizes their professional status and signs them up for free.
They get a discount of 10% off their total purchase. That's off of what Koenig called "already the best value in our markets," so it's a real discount, not an inflated discount on already jack-up prices.
For the special events mentioned, City is likely to take full advantage of the KC Cafe & Wine Bars in its stores, perhaps offering free wine and appetizers, maybe hosting education training of some sort that would be particularly valuable to the audience that day. "There could be some personal exclusive offer for those people coming to the event, happy-hour networking connections," Koenig said, offering just a few of the possible directions it could go.
"We are going to have designers there, staging people, builders, all types of people in the industry, and will just be trying to create a place for them to network for free. They're seeing our furniture, they're seeing our culture, and, hopefully, they have a fantastic experience, make new business connections, and everybody helps us grow our businesses. And hopefully the topic we're teaching that night is valuable and they get some educational benefit from it as well."
But beyond this, Koeing and City choose to remain a little vague on the special features for a reason. Rather than provide a detailed list of all City Trade will have to offer, the plan is to learn from its customers as it goes about building the program around their needs, which will vary from one trade professional to the next.
So the early steps will involve a lot of listening. That said, there are a lot of potential ways to layer on services. Someone building an apartment complex in Fort Lauderdale, for instance, may get access to City's own designer team. The retailer's moving business may help. Its inventory and supply chain teams might get involved, too. "We'll do whatever we possibly can to make sure it's a great customer experience," he said.
City already operates a division called City Contract, an umbrella department that includes commercial sales, its Design Studio (with designers in every store) and a few other businesses with resources that can flex up and down over time when and where needed, Koenig said. Think of City Trade, he added, not necessarily as another piece of City Contract, but as a program that draws on those resources and enables the retailer to classify a broadening base of new customers differently — as being "in the trade."
"We're acknowledging your business and what you do, and we are here to service you and cater to your business needs, and provide you all the service we offer — design, furniture, speed, value, discounts, one-stop-shop, those kinds of things," he said.
Asked if there was a reason this is happening now and whether City sees an opportunity to target home professionals during this time of severe supply chain disruption, Koening said, "The story is Covid," though the move is not meant as a response to the supply chain concerns. It's an opportunity to broaden its base, to include a segment it was largely missing previously.
"We reevaluated our business (and) said, 'Hey, we've got this great City Furniture retail store, but there are other business opportunities out there that we can cater to, that we're really good at. We have tons of designers. We have the capability of servicing the trade or commercial sales world. "Let's open up the opportunity for those folks to come here."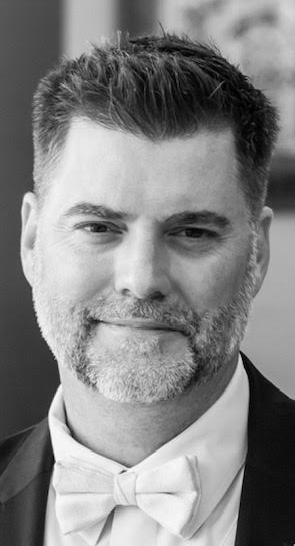 The company put a lot of research into the front end, he said. It hired some "really key leaders to help us understand the industry," including Clint Fenn, a vice president who joined a little more than a year ago with a background in contract and the commercial space as well as time at retailers such as Ethan Allen and Pirch. He now leads the City Contract business including Design Studio, commercial sales, the new trade program and retailer's own City Moves moving service.
"He really gets B2B better than most because of his past experience and past life at other retailers that do more of this business," Koenig said.
It's leaders like Fenn, who have helped the company understand that world and why some of these potential new customers weren't even considering City Furniture, "a market share leader," he said. Instead, they were opting to buy a $10,000 sofa for the 20% discount from someone else when Koenig said City was offering the same product for $2,000 or less, even before a discount.
"We didn't have an offer for them," he said. "We didn't have a message for them."
City Trade is in the very early stages of that marketing message. Over the next 60 to 90 days, the retailer will hone it. It will look at the feedback it's getting from customers and associates, make sure it's executing well, and then "market stronger and stronger so that, for the folks in this world who are going somewhere else, it gives us an opportunity to partner with them as well."
City Furniture declined to say how many professionals have signed up early on or offer an estimate on how much additional business this could mean for the retailer, which operates both City and Ashley HomeStores throughout Florida. But the initial feedback has been "really good," and, "We think it's going to be very accretive to our core City retail business," Koenig said.
"Our strategy is, 'Let's crush the customer experience,''' he said. The initial feedback is great, but, "Let's go execute it and make sure our customers are really happy, that we've worked out the kinks, and then let's start to market and brand this thing and in the appropriate areas — probably marketing channels we're not (using) currently."
And over time, he said, "it will evolve into "some really fun and creative benefits."