Keeps current leadership in place
HIGH POINT — WithIt, the women's leadership development network for the home and furnishings industry, is keeping its 2020 board in place while adding two directors.
The new members are Paris Gholston, industry communications specialist with the Mattress Recycling Council , who will serve as vice president scholarship; and Madeline Brown, marketing manager for Sherrill Furniture, serving as vice president networking.
The group said the existing board members chose to stay in their current positions for the coming year "to maintain continuity and stability within the organization to allow the group to focus their energies on goals and opportunities for WithIt that were not able to be realized during the pandemic." Lorri Kelley, principal of Lorri Kelley Advisors, will remain as WithIt president for 2021.
"Our success during the past year has been the result of an active, dedicated board of directors who worked tirelessly to preserve our resources while fulfilling the mission of WithIt," Kelley said in a release.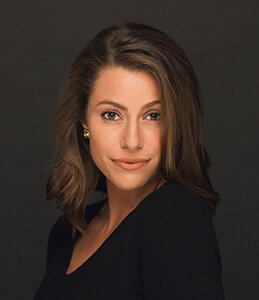 "This year we will build upon those successes we realized throughout a difficult 2020 to ensure this important organization is stronger, more resilient and more relevant than ever before, both in 2021 and well into the future. It is going to be a great year for WithIt and I am honored to serve once again with such an impressive and committed group of leaders."
WithIt will continue to host weekly and monthly virtual events including monthly speed networking events for members on Hopin and a professional development brunch March 26. Tickets for the brunch are available at WithIt.org where visitors also can see the group's calendar of events for the year and register for events.
Other board members and their positions are:
Chairman: Lark Shirley-Stevens, executive director of marketing & membership, Furniture First
Vice President/President Elect: Renee Loper-Boyd, vice president marketing, International Market Centers
Second Vice President: Emily Severson, vice president of supplier relations, FurnitureDealer.net
Secretary: Bonnie Wallace, operations manager, IHFRA
Treasurer: Jamie White, Hanes Brands
Professional Development: Rene Johnston-Gingrich, vice president of training development,
Profitability Consulting Group
Business Development: Carolyn Crowley, president, Myriad Software
Membership: Deena Gardner, vice president of marketing & communications, Reverie
Marketing: Jessica Smithson, category manager upholstery furniture, The Dufresne Group
Events: Cathy Valent, vice president home decorative & fabrics merchandising, Springs Creative Group
Technology: Lori Dolnick, senior vice president, Frank Advertising
Emerging Leaders: Victoria Valentinas, principal, VLV Designs
Supplier/Design: Maria Killam, principal, Maria Killam Colour & Design
Connections: Tori Evans, vice president business development, endygo
Executive Advisory Council Liaison: Pamela Thomas, director of supply chain, Universal Furniture