When COVID-19 hit the U.S. and cities across the nation started shutting down, there was one thing on every retailer's mind: how am I going to sell my product?
We now know that e-commerce came to the rescue, and according to Digital Commerce 360, U.S. e-commerce sales grew 40.3% to reach $839.02 billion in sales last year. Online sales accounted for 21% of total retail sales, and e-commerce was accelerated by two years, reaching sales numbers it would have otherwise reached in 2022.
But there was another alarming statistic: Amazon's sales represent 32% of all U.S. e-commerce growth in the U.S. That's a huge slice of the pie, which means there's still a great opportunity for home furnishings retailers to up their e-commerce game and compete.
To find out what will be important for retailers to focus on with e-commerce in 2021, we reached out to Alex Kirsch, president of Furnituredealer.net, to see what he suggests.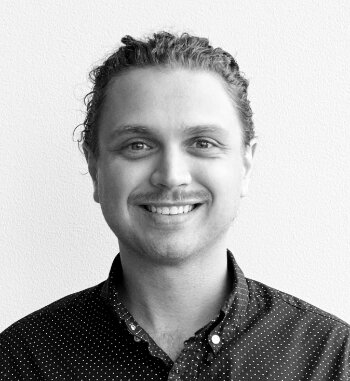 Mobile First. It's been said for years: your store needs to be excellent on mobile. But now, Kirsch says, 70% of shoppers won't ever view your website on desktop. They need to be able to shop and buy easily from their smartphones— no matter what.

Price Transparency. Would you buy a product without knowing how much it cost? Kirsch says to show prices on all products because customers can't buy items without knowing the price. "And showing products that don't have a price only confuses, or worse, frustrates, the customer," he adds. "They will move on."

Lead Times and Returns. Answer the question, "If I buy this online today, when will it be delivered?" It may seem obvious, but you'll want to display accurate lead times on all products. In addition, have a clear return policy. Give the customer confidence that if they don't love what they buy, you offer options to make it right.

Free Shipping. Kirsch says there's no more debate here: consumer expectations have been set by Amazon, and it's necessary to compete. If you prefer white glove delivery, offer a free curbside option and encourage the customer to upgrade when you call to schedule their delivery. "I have seen free curbside drive online sales time and time again, " Kirsch says. "I see it as an absolute must for local retailers."

Keep Checkout Simple. Having a fast and easy checkout experience is extremely important in the age of e-commerce. "FurnitureDealer.Net's checkout process is only two steps. That makes it incredibly easy and efficient for our clients' customers to complete their purchases," Kirsch explains. "Complicated processes result in abandoned shopping carts!"

Offer Shopping and Design Assistance. Furniture is a complicated purchase, so making it easy for customers to connect with a knowledgeable salesperson and building your online business processes around this is essential. Utilize live chat, CRM, and a lead generation service that includes the tools retailers need to connect with and assist their customers online.

In addition, provide excellent information about the products that helps the customer in their consideration and decision-making process. This includes photography, video, accurate, engaging descriptions (romance copy), specs and related items.

Point-of-service Integration. Integrating your website and your point of sale system will provide the customer with accurate pricing, availability, and can even tell them where they can see and experience the products in person. "We consistently see online stores that leverage POS data sell significantly more than those that don't," Kirsch says. "The key to success is connecting technologies to create a seamless experience."

Use Your Secret Weapon. Kirsch explains that a local retailer's secret weapon in the e-commerce game is financing. Furniture is an expensive purchase, especially to buy through an online store. Allowing customers to apply, get approved, and finance their purchase without leaving your website makes it significantly easier for them to buy. "FurnitureDealer.Net is connected to the industry's leading finance companies and we see retailers who utilize financing online dramatically increase their purchase rates and average tickets," Kirsch adds.
Many weren't prepared for the abrupt switch to e-commerce last year, but regardless of if you took advantage of it in 2020, it's going to continue to gain importance in 2021.
"Online traffic and sales in our industry are through the roof this year, driven in large part by the pandemic," Kirsch explains. "We don't expect this trend to go away, and now is the time to invest in your e-commerce strategy."